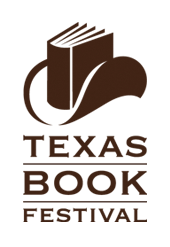 Texas State Capitol Building
The 17th annual Texas Book Festival is a free event that celebrates authors held over 2 days on the Texas State Capitol grounds. This year, it features 225+ authors at book readings, signings, and panel discussions as well as exhibitor booths, live music and themed events.
Established in 1995 by First Lady Laura Bush, the Texas Book Festival has quickly evolved into one of the "premier literary events in the country." It honors and features over 200 Texas and nationally-known authors. The schedule is packed with events – from sessions discussion author's books to story time and puppet shows for little ones.
The schedule is packed full with fun events to attend, including some new ones. Check out the
Lit Crawl with R.L. Stine
held on Saturday night at the Texas State Cemetery!! There are authors from all genres featured – biography, mystery, cooking, politics, etc. Click
here to see the full schedule
.
I was most excited about all the fun for children that is scheduled at the Texas Book Festival:
Children's Read Me a Story Tent (13th & Colorado)
Every half hour, a new story will be read by the author, including some of the following:
Razia's Ray of Hope by Elizabeth Suneby
Secret Pizza Party by Adam Rubin
Happy Birthday Bunny by Liz Garton Scanlon
Battle Bunny by Jon Scieszka & Mac Barnett
Unicorn Thinks He's Pretty Great by Bob Shea
Also, on Saturday at 3:00, be the first to find out who made the list of Texas Literary Association's Bluebonnet Master List. 20 books are picked each year to promote reading in 3rd thru 6th grade.
Children's Entertainment Tent (West Capitol driveway near Colorado St.)
Every hour features fun entertainment for little ones (and their parents!). Here is just a few examples of the fun:
Joe McDermott
Mr. Johnny & Sharon
Poetry Fun
Biscuit Brothers
Walter Traggert
Children's Activity Tent (Colorado St. between 12th & 13th)
Fun, hands-on activities for kids with various authors. Here is just some of the fun:
Austin Dog Alliance – Meet the Bow Wow Reading Dogs and create your own book to read to your pets at home
All Over the Alphabet – learn how to make fun alphabet crafts
PBS Kids Transmedia Demonstration Station
Create a Calavera
Create your own Texas Book Festival Souvenir
Also, don't miss the Kid's Fashion Show, where they are encouraging kids to dress up as their favorite book character from 11 am – 12 pm on Saturday.
Family Life Center (1300 Lavaca) (Saturday only)
Participate in events with:
Conversations with authors of middle school lit
Captain Underpants! authors
Ivy & Bean author
This is such an awesome opportunity for kids to meet the authors behind some of their favorite books and learn about new favorite authors too. We can't wait to go!
About the Texas Book Festival:
Sessions are FREE and open to the public, with a first come, first serve policy
When the sessions are full, no one will be allowed in, so come early to ensure a seat
No food or drinks allowed in the Capitol, but a food tent will be on grounds
Adult & Young Writers Authors book signings will be in the Book Signing Tent (Congress, between 10th & 11th)
Children's Book Signing Tent is at 13th & Colorado
Proceeds from book sales help fund the festival, therefore all books to be signed MUST be purchased at the Barnes & Noble Sales tents. (a receipt must be presented)
FREE parking will be available at the event at the following locations:

Granger Parking Garage (12th & Guadalupe)
Capitol Visitor Garage (12th & Trinity)
State Lots 8 & 11 (15th & Colorado)
State Garage A (14th & San Jacinto)
State Garage F (13th & San Jacinto)
State Lot 15 (9th & Colorado)