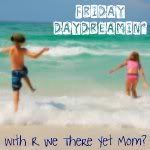 It has been a dreary, rainy week here in Texas…the exact opposite from the sunny yet cool california weather I LOVED sitting in last weekend. I had such a wonderful time with my girlfriends – and in such a gorgeous, laid back place…..
We visited the Huntington Beach on Sunday and loved watching the volleyball playing, the surfing, the skateboarding, the bike riding…..so much going on!
So today, I am most definitely California Dreamin'…… With a view like this, wouldn't you?