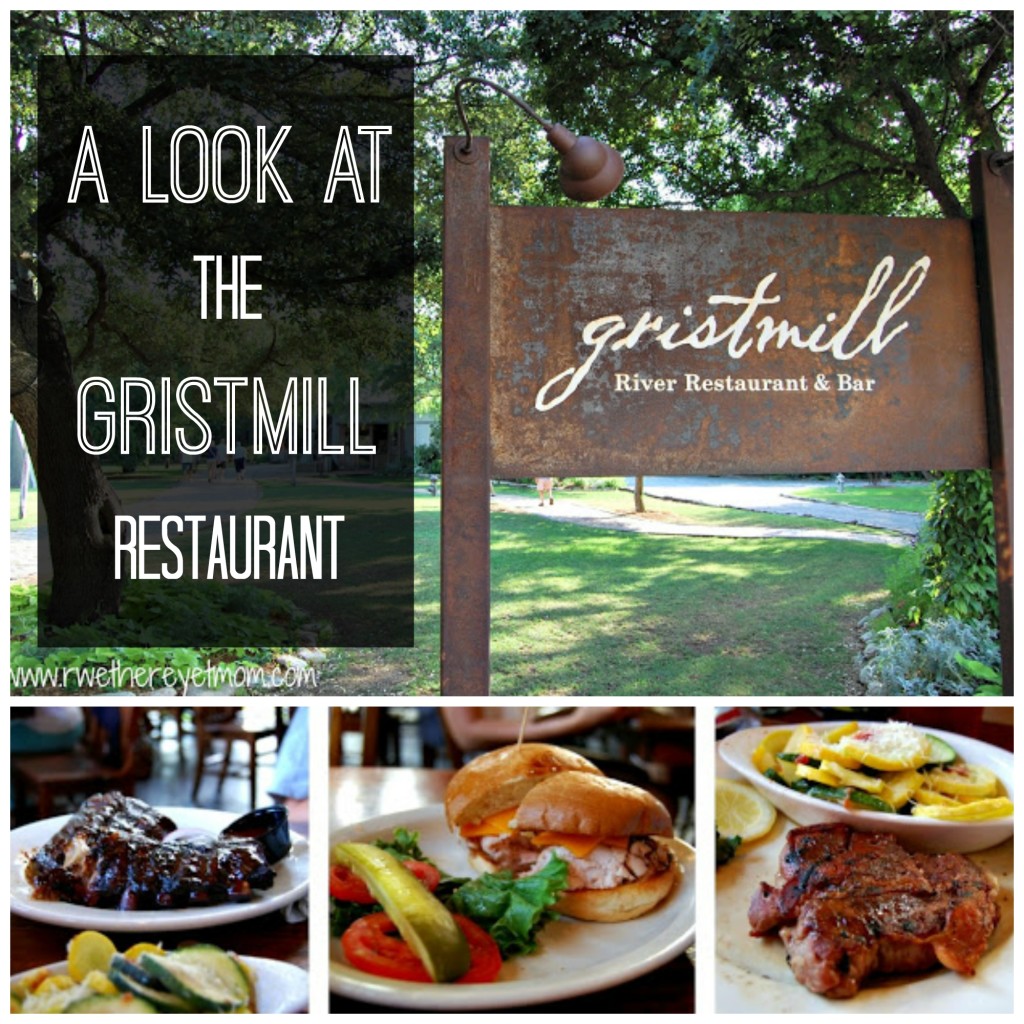 An exit or two north of New Braunfels, Texas sits a quaint town known for fun shopping and historic restaurants. Gruene (pronounced like the color), Texas was settled in the 1840s by German farmers who grew this community on the cash crop of the times…cotton.
And on the site of the town's cotton gin, is one of the area's most popular restaurants, The Gristmill.  Sitting on the banks of the Guadalupe River, what remains of the cotton gin is a 3-storied brick boiler room, the perfect location for a great family restaurant.
The Gristmill has both indoor and outdoor seating to accommodate all seasons.
But our favorite is the multi-level seating outdoors, over-looking the Guadalupe.  Most of the tables are int eh shade and with a perfect breeze, you can't imagine anything more pleasant.
Except these morsels from heaven:
Ever dinner must begin with a plate of these freshly fried onion rings……yummmmmm.
The menu is broad, with lots to choose from.  The smoked ribs fell off the bone and the steak was juicy and delicious.  They have tons of kid-friendly options too.
Especially this guy – can't get more kid friendly than this!
The Gristmill is fantastic on location and atmosphere – a great, relaxing place to have a nice, leisurely lunch or dinner! After dinner, enjoy a nice stroll in downtown Gruene – check out some of the fun shops or live music at The Gruene Hall.
Other great things to check out in New Braunfels:
Texas Travel Facts for The Gristmill:
Location: 1287 Gruene Rd, New Braunfels, Texas
Hours: Sun-Thurs: 11 am – 9 pm
            Fri & Sat: 11 am – 10 pm
Recommended Time: 1-2 hours (depending on the wait)
Good to know: the line to get a table moves pretty fast (and it is worth the wait!); wait for a table in the relaxing Bar & Beer Garden

New Braunfels on Dwellable