Fall is fast approaching, though it may not quite feel like it yet, there are some fun fall activities in Austin. Here's a great list of 25 Things to do in Austin this fall for 2018. 
I love when fall comes to Central Texas! There are so many fun things to do in Austin this fall!
25 Things to Do in Austin this Fall: September

UT Football Game – September 8 – November 17 – UT football is great fun for the whole family – even if you just go down to tailgate and don't even go into the game, it's great fun. Here's 10 Tips to going to a game with kids.
Tortoise and Hare – Saturdays & Sundays September 8 – January 27 – This classic tale is a must see for all ages! With just a few actors and a lot of theatre magic, this classic tale comes to life on the Kelberg Stage at ZACH Theatre. Get tickets here.
Old Pecan Street Festival – September 22 & 23- Head on out to the largest arts & crafts festival in Central Texas.  Free admission, festival includes vendors, music, food, & fun.
Austin Museum Day – September 23 – The Austin Museum Partnership hosts a day of free admission to over 40 participating institutions.  Check out the details here.

Once – September 27 – October 29 – If you saw the movie, you are going to love the musical – Once tells the story of an Irish musician and a Czech immigrant drawn together by their shared love of music. Their unexpected friendship and collaboration evolves into a powerful but complicated romance, heightened by the raw emotion of the songs they create together. Click here for more details & tickets.
A Day Out with Thomas – September 28 – 30 –  Everyone's favorite train is coming to Burnet for the weekend.  Head on out to catch a ride….your little one will love it! Here's our experience.
Chicken Storytime – September 28 -October 7 – The Pollyanna Theatre Company presents this theatrical event for families of little ones (Grades K-2).
Barton Hill Farm – Saturdays & Sundays September 29 – November 4 – We love Barton Hill Farms – this amazing farm has a HUGE corn maze, lawn games, food, and live music.
Spend an evening out in Walburg – Weekends – Have some schnitzel with your Spaten by celebrating Oktoberfest at Walburg's gorgeous Biergarten.  They have some pretty great music too.
25 Things to Do in Austin this Fall: October
Round Rock Chalk Walk – October 5 & 6 – The streets of downtown Round Rock are turned into an Italian street painting festival where everyone is encouraged to create a chalk drawing for free.  Other activities, live music and food are offered at this annual event as well.
Boo at the Zoo – October 5 & 6, 12 & 13, 19 & 20, 26 & 27 – The Austin Zoo's annual fundraiser features a unique way to see the animals – at night.  They also have a haunted train ride that is way fun!
Oktoberfest in Fredricksburg – October 5, 6, & 7 – Chicken Dance down Main Street at Oktoberfest – Tons of family activities and lots of great food.
WWI Living History Reenactments – October 6 & 7 – The Texas Military Forces Museum hosts actual combat reenactments, Over There 1918.
Austin City Limits – October 5-6 & October 12-14 – ACL is 2 weekends full of music and there's plenty to do with the whole family.  I have friends that take their kids each year!
Formula 1 USGP –October 19 – 21– If you have a car fan in the house, this is THE race of the year to take them too.  Check out all the other events that are a part of the fun at Circuit of the Americas.
Texas Book Festival – October 27 & 28  A FREE family fun event featuring literary sessions, book signings, music, crafts, and more on the grounds of the Texas State Capitol. And if you have a teen, check out the Texas Teen Book Festival on October 6.
OZ with Orchestra – October 27 – See this classic film projected on screen while your Austin Symphony Orchestra performs along with the film! Make sure you catch this fun show at the Long Center.
Paw Patrol LIVE – October 28-29 – Another fun show for the little ones – if your kids love Paw Patrol, this is a fun show at the Long Center.
Sweetberry Farm – Daily except Wednesdays – One of our favorite Central Texas Farms, Sweetberry features pumpkins, corn mazes, farm animals, rides, flower-picking, and more.
25 Things to Do in Austin this Fall: November
New Braunfels' WurstFest – November 2 – 11 – Enjoy the best sausage in Texas at this year's WurstFest in New Braunfels, TX Fun for all ages!
Disney Junior Dance Party – November 2 – Bass Concert Hall presents this interactive live concert experience. Sing and dance along to Disney Junior's greatest hits with your favorite characters.

Austin Celtic Festival – November 3 & 4 – Join this annual festival for food, dance, sports, music and more!
UT Star Parties – Wednesdays  – Every Wednesday night while UT is in session the astronomy department sponsors free public star parties on the top roof of Robert Lee Moore Hall. Fridays & Saturdays Every Friday and Saturday while UT is in session the Department of Astronomy hosts free viewing on the Painter Hall Telescope.
Manor Ghost Town – Daily – Right on the edge of Manor sits a complete "Ghost Town" for you to explore. Check out their calendar of events for movies, concerts, dinner, and more.
Thundercloud Sub's Turkey Trot – November 22 – Benefitting the Caritas of Austin, what better way to burn off that turkey and spend time with family than a fun run?? Click here to register.
Enjoy Austin in the Fall! – Daily – Now that the weather has cooled down a bit, take advantage of all the great outdoor fun we have – Here's a few ideas to get you started:
Happy Fall Y'all!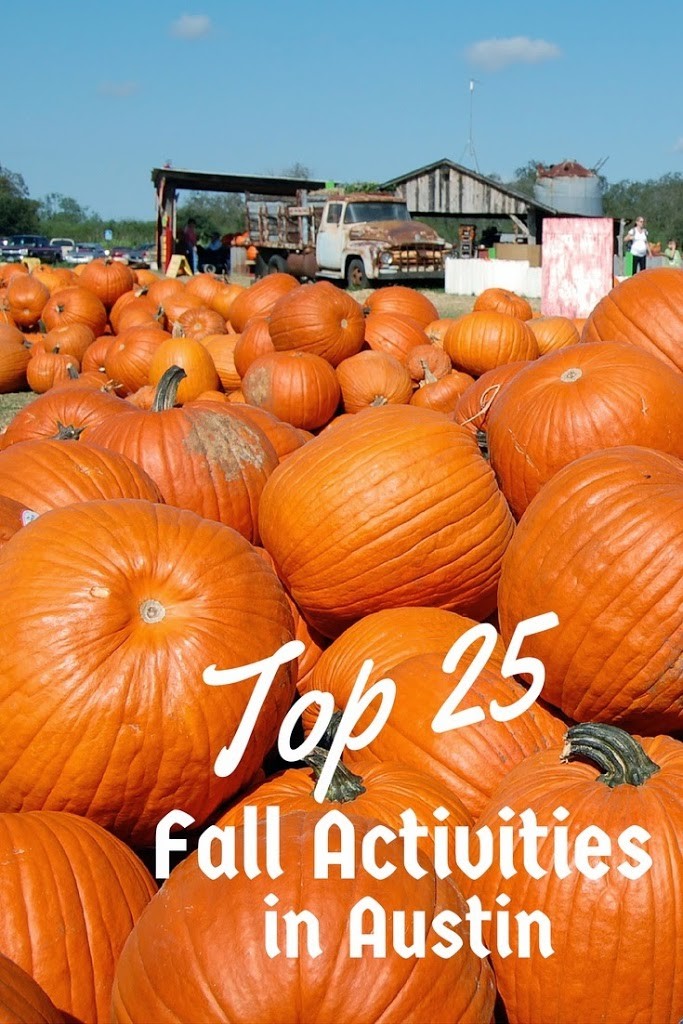 Other Great Texas Fall Articles you may be interested in: