The Zilker Tree is a highlight on the Austin landscape during the Holiday Season. Here is more details on this famous tree and the Zilker Tree Lighting.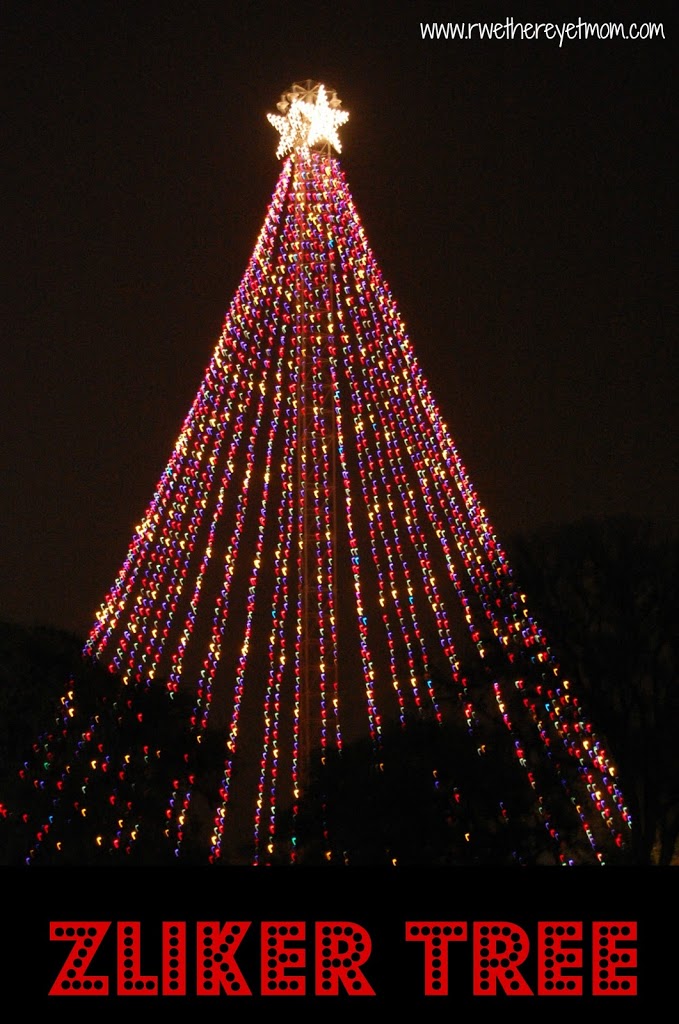 The very first year we moved to Austin, we went to the Zilker Trail of Lights.  It was mesmerizing and wonderful and my absolute favorite part about the entire evening was standing under the Zilker Tree. As a newbie to Austin, I had created a list of the Top things you MUST do your first year living here, and number 23 was "Spin Underneath the Zilker Tree at Christmas."
"Come on kids!  Momma's gotta spin under some big tree at Zilker Park tonight!"
Imagine my surprise to find a 155 foot tree made entirely out of Christmas Lights?!
And it was gorgeous.
We worked our way to the middle of the tree and looked up.  It was an optical illusion of sorts that almost made you dizzy.  So we spun around.  Spun ourselves silly.  Till we fell on the ground laughing.  Ok, not really.  But that is a fun way to end the story isn't it?
Really the kids spun around while this pregnant momma tried to catch her balance from looking up too much.  And Dad stood on the side pretending he wasn't with us.  Yeah, the other ending sounds much better.
Regardless of if you spin or not, the Zilker Tree is gorgeous to see standing 155 feet tall and composed of 39 streamers.  Each strand holds 81 multi-colored light bulbs – do the math people – that's over 3,300 lights to make up the tree. The tree itself has a circumference of over 380 feet.  The first tree started back in 1967 and has been a part of Austin's Christmas History ever since.
Sunday, November 26, 2017, Tree Lighting Ceremony.
5:30 pm    Pre-event music
6:00 pm    Tree Lighting Ceremony.  Featuring local entertainment, food, novelties and live music!
With Performances by:
And then from November 27 – December 31, the tree will be on each evening from 6 pm – midnight.
Go get your spin on.  No one cares.