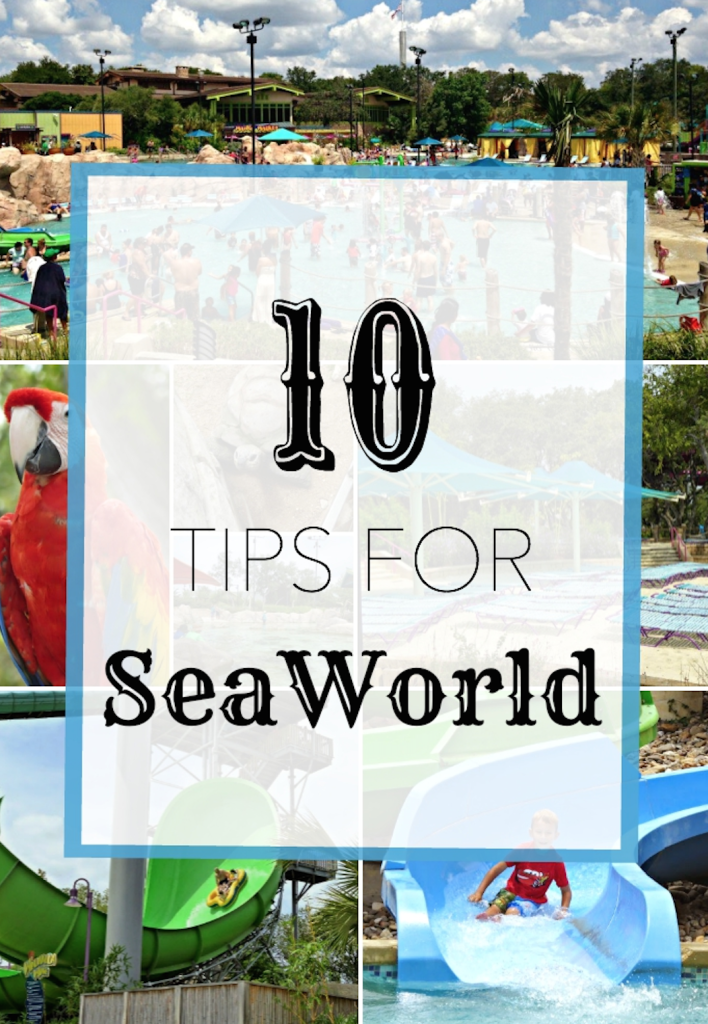 I have always been a big fan of
SeaWorld San Antonio
.  I think their park is educational, fun, and great for all the ages of my kids.  But when it came to visiting their water park,
Aquatica
, I thought "what's the point?  I'm sure it's just a tiny little park to cool you off." And for the past 2 years, I focused all my time spent there on the SeaWorld side.
I couldn't have been more wrong.
Luckily, my friend talked me into going to Aquatica with our kids last week and I was blown away with how much there was to do!  My 5 year old is a beginning swimmer (finally without his floaties!) and I loved that there were many smallish slides for him to enjoy.  My big kids were left satisfied too with a giant wave pool, several high-speed tube rides and a lazy river that goes into a bird aviary.  we all had such a good time that I was kicking myself for not coming sooner.
In fact, we liked it so much, we went back that Sunday to ride more rides.  With a little planning, we accomplished more and I wanted to give y'all some tips in case you go.
So I wanted to convince y'all of 2 things when it comes to Aquatica:
1. Yes, it is absolutely worth the additional ticket price to get into Aquatica.  You have to pay admission into SeaWorld and then Aquatica (2 prices).  Or if you are reading this in August 2014 and have a season pass, take advantage of their "Bring a Friend Free" promotion.
2. It is possible to do both Aquatica & SeaWorld in one day and I can show you how:
Here are 10 Tips for SeaWorld San Antonio's Aquatica
1. Get to the parks 30 minutes before they open.  By the time you park, haul your stuff out of the car, wait in line to get into SeaWorld and then wait in line to get into Aquatica, it will be opening time.  We arrived at 10 am and rode all the rides we wanted to at Aquatica by 11:30 am.
Seriously folks, 7 water rides in an hour and a half because there were no crowds. Take a look at this picture at 10:00 am
And the same spot at 12:00 pm

2. Pick a group of chairs when you arrive.  Grab a spot where you want your central location to be  and lay out a few towels.  In the 2 days were were there this past weekend, no one touched out stuff.  Everyone was very respectful of the lounge chairs.  There are lots (I mean LOTS) of chairs all over the park to choose from. You can even go back by Roa's Aviary for a quiet spot if you like.
3. Ride Stingray Falls first.  This ride's line consistently grew as the day progressed.  It's a really cool ride that goes under the stingray tank so it is not to be missed.  Go first when their is little to no wait because it's a popular one!
4. Go in the morning to Roa's Aviary.  Lucky for us, we visited this new attraction in the morning when the birds were hungry.  When you are there, you can get a free cup of food to feed the birds.  On the second day we visited, by the time we got over to it, all the birds were full and not coming anywhere near us.
5. Rent a Locker.  For complete peace of mind, lock up your iPhone and wallet.  It initially costs $18 but get $10 back when you return the key.
6. Animal Encounters all over the park.  Just like in SeaWorld, Aquatica is full of animals to get to see up close.  Make sure to take the time to pet the stingrays (and you can go in the water with them for an additional fee), see the giant tortoises, and gorgeous birds.  You may catch an animal handler walking around with an animal too.
7. No need to bring floaties or PFD for children – they have plenty all over the park.  I loved that I could put one down in one area of the park and grab another on the other side.  There were always plenty to choose from.
8. Splurge & Rent a Cabana – If you want to go all out, you can rent a cabana for the whole day.  It has comfy chaise lounges and a ceiling fan.  And it comes with a waiter – closest thing to being at a resort on the beach you get in Central Texas.
9. Cashless Wristband.  There are a great way to not worry about having cash or a credit card with you when you want to purchase something.  I saw lots of people with these wristbands and they all said it worked great.
10. Bring your GoPro and capture some sweet movies.  The real reason we went the second day was to take out GoPro camera with us on the slides.  We got some terrific footage like this:
I hope I have convinced you to give Aquatica a try – with the animals and wide variety of slides, you can certainly spend all day there. But if you only have one day to do both parks, get to Aquatica right when they open. You will have most of the fun done by mid-afternoon which gives you hours left to go ride your favorite rides and see your favorite shows at SeaWorld San Antonio!
Disclosure:  I am a member of the SeaWorld Wildside Blogger team and have been provided with season passes to SeaWorld & Aquatica.  I was not paid for this article. All opinions are my own.