When it comes to giving a Holiday Gift for Families, I look for experiences that can bring the whole family together.  Over the past year, we have had some pretty amazing times together as a family that would make a terrific family gift, so I wanted to give you a few ideas of terrific gifts that you could give a whole family this holiday!
5 Cool Holiday Gifts for Families
Flytographer
One of my favorite keepsakes from our Austin 2 Boston road trip this summer was coming home with these amazing photos of our time in New York City. We spent 2 hours roaming around Central Park with a photographer capturing our excitement playing with bubbles, eating an ice cream, and observing the talented musicians.  She captured everything I would have wanted her to and more and now I have these terrific photos that perfectly represented our trip.  Take a look at our photos and you will see why I will be booking Flytographer on every momentous trip we take from now on.
Flytographer has professional photographers in over 160 locations across the world. You can book a photographer before you leave on vacation.  If you know a family is taking a big trip, what a great gift to give them! Or even a gift certificate that they can redeem at a later date.
Click here to learn more about Flytographer
Kitchen Table Passport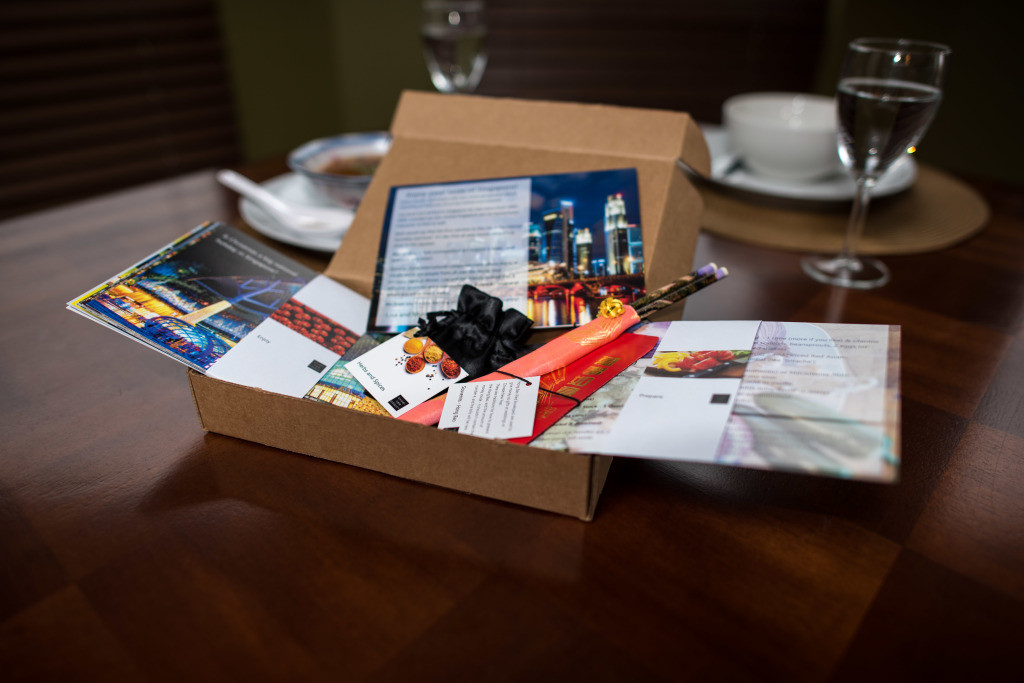 Kitchen Table Passport is a way to introduce your family to a new country and culture each month. Delivering to you a box with a recipe, facts & information about the country and spices to cook a local dish, Kitchen Table Passport pulls the family together.  We loved learning about Singapore, and cooking 'Laksa', a popular spicy noodle dish when we received a box this year.
There are a variety of different ways to send a Kitchen Table Passport gift to a family.  You can subscribe to a 3, 6 or 12 month delivery, pick a particular country to send to them, or check out this cool Holiday box – learn how 9 different countries around the world celebrate the Holidays.
Learn more about Kitchen Table Passport here. Take advance of their $10 FREE gift card to use toward your purchase!
Table Topics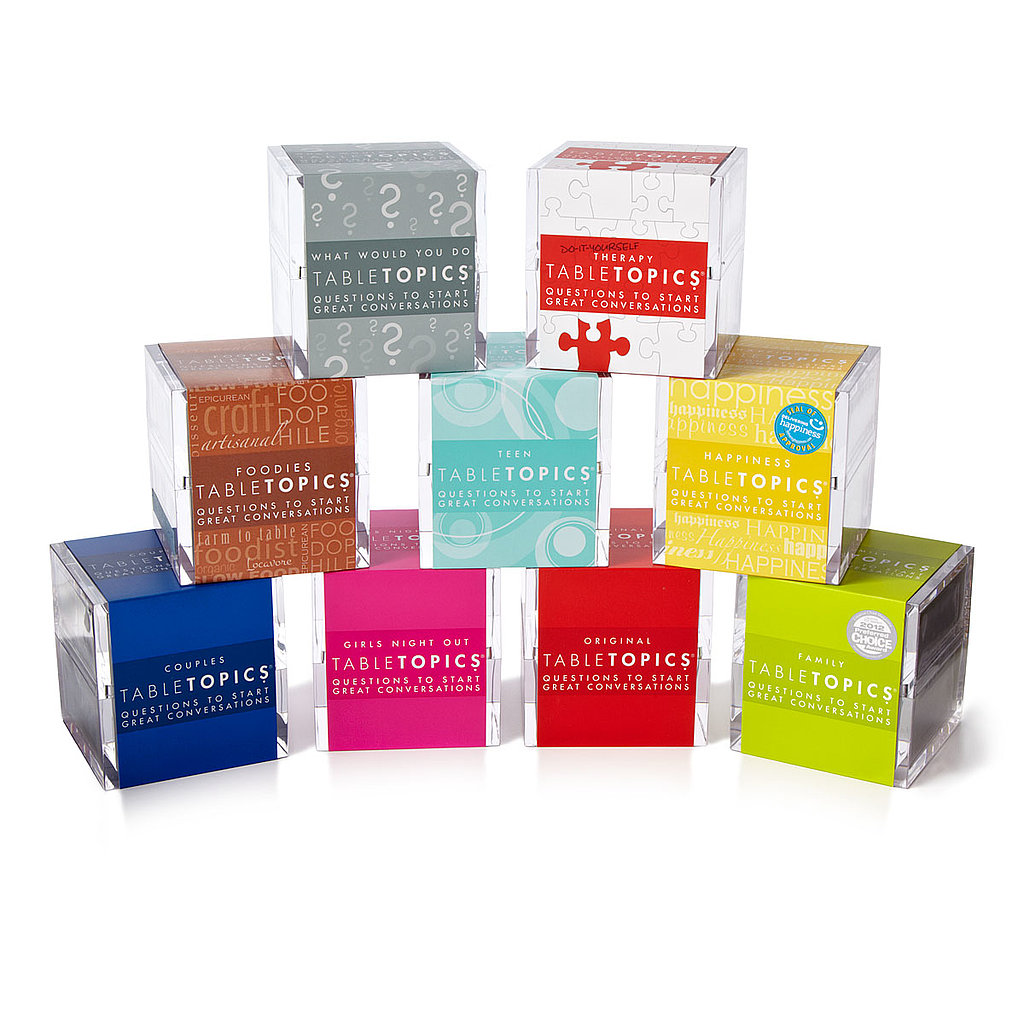 We try to sit down together for dinner at lease  couple times out of the week and I always want to hear how my kids' days have gone. Most of the time I get a "Fine." We have a deck of Table Topics that helps get the conversation flowing.  They are also great for road trips to help pass the time.
Game Night!
Give a family the gift of togetherness and laughter with a game or two! Some of our favorites that we have discovered this year:
Tenzi  – A fast, easy dice game that even the little ones can play!
Spot It – Another fast game for all ages, be quick to spot your object.  There are lots of different versions of this game – from Sports to Hip to Outdoors!
Pie Face Game – This is the hysterical game that has been making the rounds on video.  So tense!!
Sequence – This classic strategy game has been a favorite of ours for years! They make a Kid's version too!
My Monopoly – Make your own cards & game pieces customized to your family, making this classic game even more memorable.
Gift of Experience
We have experienced so many fun things this past year that would make for a perfect family gift, regardless of where you lived.  Flying through the trees at the Virginia Beach Adventure Park was simply amazing.  Very similar, there are several GoApe locations across the country.
We also enjoyed iFly in January – even my 5 year old LOVED it!  You can get a really great package deal for iFly at Costco for only $39.99!
Many experiences we have enjoyed over the years have been at some of our gorgeous National Parks! An annual National Parks pass is a great way to get a family started! And tuck it into this book – we have a copy and it's a terrific resource.
Disclosure: This post contains affiliate links.