This post is sponsored by Perdue Farms. Opinions are our own.
It's the new year and now that the Holidays are behind us, we are looking for ways to have organization in our lives. I don't know why the promise of a new year all brings out the motivation to do this, but I latch onto it and go with it!
While I was in this organizing frenzy, I was searching for easy ways to cook for my family on weekdays. If your family is anything like mine, after a long day of work & school, we tend to be lazy when it comes to dinner. So I need EASY recipes to make sure a home-cooked meal gets on the table.
Perdue Farms New Direct-to-Consumer Website
Recently, I was sent the new Perdue Farms Family Bundle – Medium to try at home with my family. The trusted Perdue Farms Chicken that you have grown to love in the stores, is now available direct to consumer on their website.
Over the last 10 years, Perdue Farms has transitioned from conventional chicken & turkey production to becoming the #1 supplier in the U.S. for Organic Chicken as well as a leader in premium Beef, Pork, Lamb, Pasture Raised, Grass-fed, Heritage Breed, Antibiotic Free (No Antibiotics Ever), Non-GMO, Ever, Certified Humane, GAP & more.
Perdue Farms is more than just chicken! The company boasts a full line of premium protein products and brands, including Niman Ranch, Coleman Natural, Perdue Chicken, Perdue Harvestland, Panorama Meats, Spot Farms, Full Moon and more.
My Perdue Farms Family Bundle – Medium had a great variety of products for our family to try. Included in the box:
PERDUE ® Harvestland ® Boneless Skinless Chicken Breast Tenderloins, Individually Wrapped
Boneless, skinless chicken breasts, individually wrapped in a vacuum-sealed pouch. Our chicken is hatched, raised and harvested from farms in the USA and fed an all-vegetarian diet with no animal by-products. No hormones or steroids added, no antibiotics ever.
PERDUE ® Panko Breaded Dino Nuggets
These fully cooked panko-breaded dinosaur-shaped nuggets are made from chickens hatched, raised and harvested in the USA. Our chicken is sourced from cage-free farms and fed an all-vegetarian diet with no animal by-products. No preservatives, no fillers, no hormones or steroids added, no antibiotics ever. Nuggets are made from 100% all-natural chicken breast, coated with panko breading and fully cooked. Product is frozen in a resealable bag for your heat-and-eat convenience. Great for kids and all ages!
Niman Ranch Uncured Pork Breakfast Sausage
Niman Ranch uncured pork breakfast sausage is combined with the perfect blend of traditional spices and a touch of sugar, making it the perfect choice for lovers of savory breakfasts. Our sausage is made with our heritage pork, free of nitrate, nitrite and gluten.
Niman Ranch Uncured Bacon Wrapped With Rosemary Pork Chops
Niman Ranch heritage pork is wrapped with Niman Ranch uncured applewood-smoked bacon and finished with a sprig of fresh rosemary. Simply remove the loin chop from the package, cook and serve! This is the perfect choice for bacon lovers and those who want to add a smoky, savory touch to their meals.
COLEMAN NATURAL® Uncured Hickory Smoked Bacon
Feel good about feeding your family with pork sourced from farms that believe in a crate-free environment, feed animals an all-vegetarian diet and never ever use added growth promotants, hormones or antibiotics. Our delicious no-antibiotics-ever uncured fresh pork bacon is all natural with no added nitrates or nitrites and smoked with hickory wood for that classic sizzling bacon flavor.
I also love that Perdue Farms is committed to being thoughtful stewards of the environment, they've taken the following steps to lessen their carbon footprint and protect our ecosystem:
For every bundle shipped, they will donate to the Arbor Day Foundation, which is working to replant damaged areas of our nation's forests. This donation will help reduce the carbon footprint required to ship their products to you.
They designed their shipping boxes with sustainability in mind. Every box is made out of 100 percent recyclable cardboard and insulated with Green Cell Foam®. Green Cell Foam® is eco-friendly packaging and is biodegradable, compostable, and made from high-grade non-GMO cornstarch that is dissolvable in water.
You'll receive a reusable and recyclable grocery bag with every purchase. Reach for our bag next time you go to the store to avoid using paper or plastic.
A pollinator seed packet is also included in every box. They wouldn't be able to produce the food they do without bees and butterflies, which help to make one out of every three bites of food we eat. Plant the seeds to create a robust pollinator habitat near your home!
Learn more about the progress they've made in the areas of food, the environment, raising animals with care, people, community and their partners at Perdue Farms Responsibility.
5 Easy Weekday Recipes
After receiving my bundle, I looked to the internets for easy recipes to make a great meal with some of the products. Pinterest is my friend here and I was able to find some delicious recipes to make – many of these recipes are using the Perdue Farms products!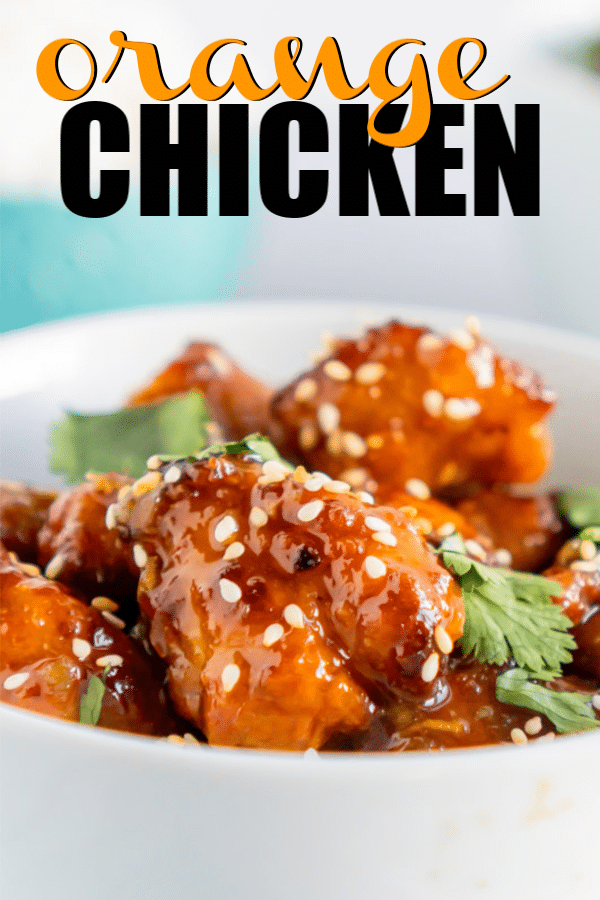 This recipe for Play Party Plan's Orange Chicken is super easy to make using Perdue Simply Smart Organics Chicken Breast Chunks.
You can order the Niman Ranch Bacon-Wrapped Pork Chops with Rosemary directly from Perdue Farms, so this recipe is as simple as opening the package and cooking it!
This delicious home-style meal uses Perdue Harvestland Diced Chicken Breasts, which are added free with your first Perdue Farms order!
At first glance, this recipe looks like a lot of work, right? But NO! Super easy using Niman Ranch All Natural Pulled Pork heated up. And it looked like such a fun recipe that my kids would like, I just had to try it!
What can I say? We love chicken in our house, so this recipe called to me. Especially since I wanted to use my Air Fryer more. I love how simple Cook Eat Go's recipe was using the Perdue Harvestland Chicken Tenders.
Visit the new Perdue Farms website to get the above Family Bundle- Medium as well as other great products. Everyone will get 10% Off + free Perdue Harvestland Diced Chicken Breasts on their first order.