6 fun things I am currently obsessed with this month….. your welcome.
It's time for a fun post.  I have been obsessing over a few things this summer that I have just been dying to tell you about.  I love them and fully endorse them (and I'm not getting paid to tell you about them), so this is legit word-of-mouth marketing.
Hamilton
The multi-Tony award winning musical Hamilton has become a nation-wide sensation.  On a whim, I downloaded the Hamilton soundtrack and started listening to it….and very quickly became OBSESSED with it.  Based on the best-selling book, Alexander Hamilton by Ron Chernow, it tells the story of our youngest Founding Father, Alexander Hamilton, in a very modern way – with hip-hop music.  Seriously. It's fantastic.  Even if you don't dig history, you will enjoy the catchy tunes and find yourself caught up in the story.
So yes, tickets are pretty hard to get for Hamilton right now, but they are opening in Chicago in early 2017.  So our goal is to see it next year – NYC or Chicago. In the meantime, I'll be singing along to You'll Be Back….. Download it. Trust me.
And look at the 2017 Hamilton calendar you can buy – it's in my cart!
Tory Burch Miller Sandals
For years I have wanted a pair of the Tory Burch Reva Ballet Flats, but just couldn't pull the trigger.  Well, with a little encouragement by my dear sister-in-law, I splurged this summer and bought myself a pair of the Miller Sandals and I absolutely love them.  Now how comfy can a leather thong sandal be??  Apparently very.  I wore them to a travel convention 2 weeks ago – all day, on my feet – and never once did they rub or hurt.  I'm in love. And those Revas might make it into my closet this winter….just saying.
My Texas Home T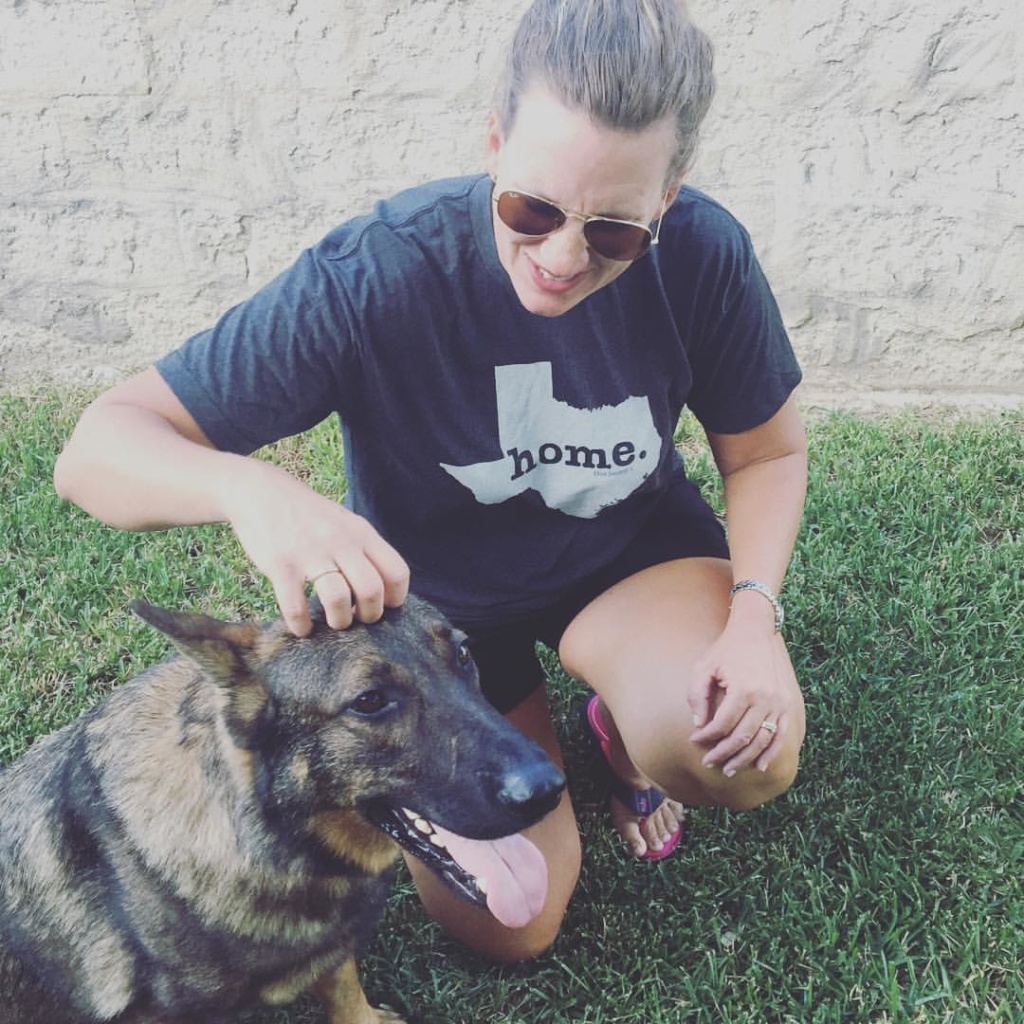 I just love these state tees and being a proud Texan, I HAD to have one. I am happy to have received one from The Home T, the original makers of the state tees.  It's super soft and hasn't shrunk on me yet. AND as a bonus, The Home T donates 10% of the sale to Multiple Sclerosis Research, so you are doing some good with your purchase there. And check out the adorable baby onesies and Disney tees.  Here, let me direct you right to the state you are going to want to buy…Texas, of course!
Coldplay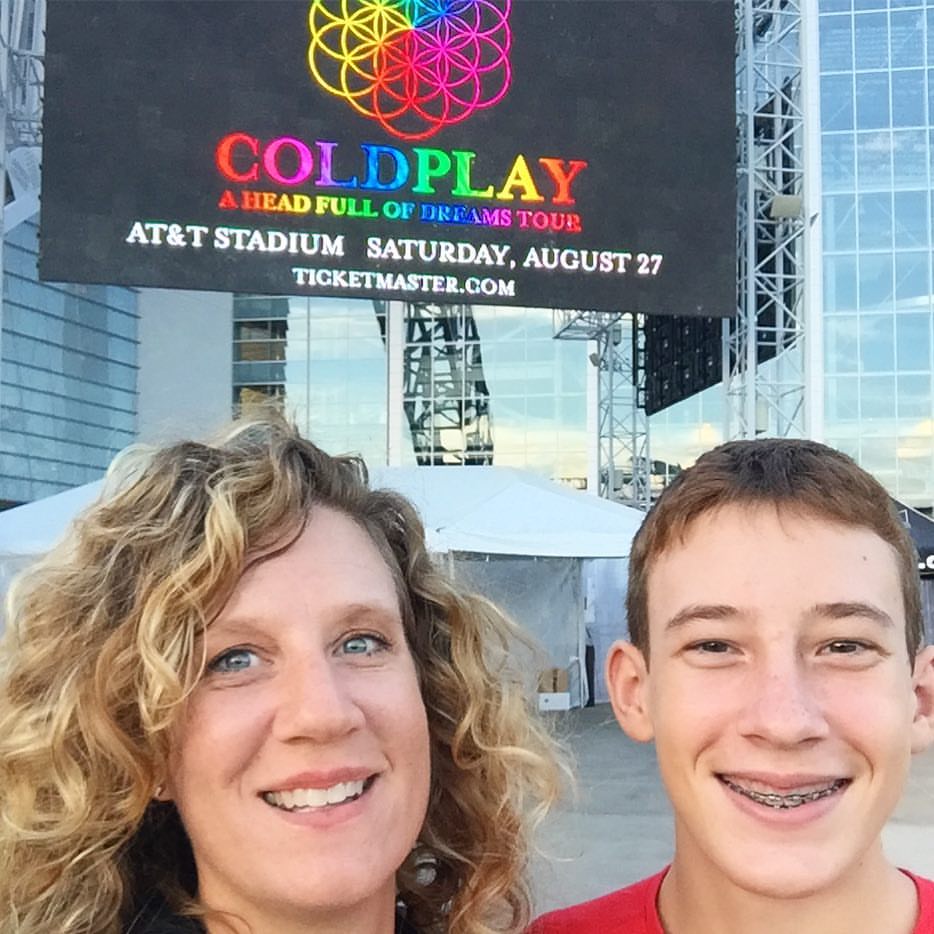 My 13-year old's favorite band is Coldplay, so when I heard they were coming to Dallas, I snagged us some tickets last February.  Well that concert was last weekend and it was simply unforgettable.  It was colorful and magical and everything you would want it to be with their music.  So of course, I am OBSESSED with their music right now. If you haven't given their latest album, A Head Full of Dreams a try, download it now.  I currently have Hymn for the Weekend, Up&Up, and Fun on repeat right now.  And did you know that if you have Amazon Prime, you can stream it for free???
Benefit they're Real Mascara
I have very short & stubby & pale eyelashes, so I need something that will really make my eyelashes stand out.  I was told to try Benefit's they're Real Mascara and it worked.  Here's what I love about it – with a quick 2 coats, my eyelashes look twice as long as they are and it removes each night very easy with a make-up remover cloth.
Initial Necklace by Stone & Strand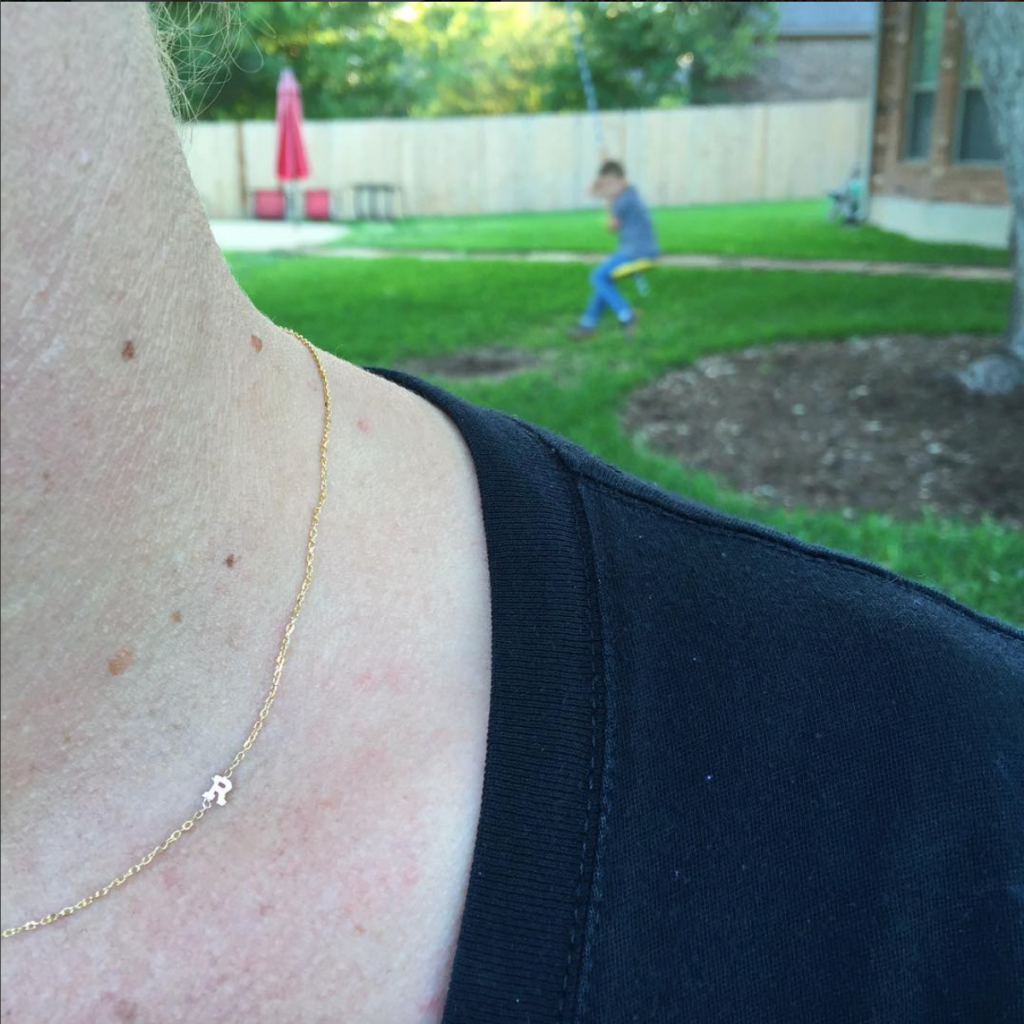 I received this "R" necklace for Mother's Day and have worn it every day since.  I get so many compliments on it.  I think the reason I am still obsessed with it all these months later is because it is such great quality.  It makes sense to spend a little extra to get a piece of jewelry that is going to last.  It looks like the Initial Necklace is on sale right now over at Stone & Strand.  Go grab one for yourself.
More of My Favorite Things:
Disclosure: Some of these items may have an affiliate link with them.  Please keep in mind, it's support from you with these clicks that keeps my coffee brewing all morning so I can keep publishing fun articles like this. Thank you!