Travelers can enjoy an authentic Texas experience without the crowds in one of the most historic small towns in the state – Bastrop, located just 30 miles southeast of Austin.
Local hospitality businesses have reopened and are safely welcoming guests to enjoy mouthwatering meals, buzzworthy drinks, socially distanced outdoor adventures, open-air live music, and more. Discover seven reasons Bastrop should be at the top of your list when you're ready to travel again. While there are no statewide mask mandates or capacity limitations, Bastrop businesses may still implement additional safety protocols and limitations at their own discretion. Travelers can learn more by visiting the "Safe. Clean. Ready" initiative outlining advanced protocols taken by businesses, as well as safety tips for travelers.
Prime Birdwatching Destination
Bastrop recently became Bird City Texas certified by Texas Parks and Wildlife. A quiet walk among the Lost Pines forest will give visitors a chance to spot more than 277 bird species, including woodpeckers, flycatchers, warblers, raptors, and many more. 
The Longest Zip Line in Texas
To take a look at Bastrop from a birds' eye view, check out Zip Lost Pines. Located at McKinney Roughs Nature Park, it's the longest dual canopy zip line in Texas. The experience features side-by-side lanes where guests soar above the famous loblolly pine trees at 40 miles per hour. Zip Lost Pines also offers illuminated night zips for a truly adrenaline-filled adventure.  
Music Friendly Community
Another recent accreditation that represents the Bastrop spirit perfectly is the city being named a Music Friendly Community by the Texas Music Office. No matter what time of year you visit, it's easy to find live music in Bastrop. Songwriters serenade at cozy restaurants and bars along the Colorado River, throw lively impromptu performances on Main Street, while big bands and country singers make for festive foot-stomping events around town such as the Bastrop Music Festival.
For the Fans of Scary Movies
Bastrop has been a backdrop to numerous iconic horror films. Fans of The Texas Chainsaw Massacre will recognize The Gas Station, where you can now shop for memorabilia, chow on killer barbeque and even spend the night at an adjacent tent campsite or in one of their four small cabins. Taking a stroll in Downtown Bastrop or along Lake Bastrop will remind visitors of scenes from Friday the 13th. Serious horror movie fans also won't want to miss the yearly Cult Classic Convention taking place this June. The one-of-a-kind, three-day event is filled with Q&A panels with actors from classic scary movies, photo and autograph sessions, live music performances, movie screenings, and costume contests. 
Dive into the Past
Bastrop is known as one of Texas' most historic small towns. Visitors can take a step back in time as they enjoy Bastrop's historic Main Street, downtown area, and more than 130 distinguished historic buildings including homes, churches, civic and commercial structures. Styles ranging from Double Log Houses to Greek Revival, Victorian, Prairie, and Classical Revival that all tell the history of the region in architecture and can still be seen today.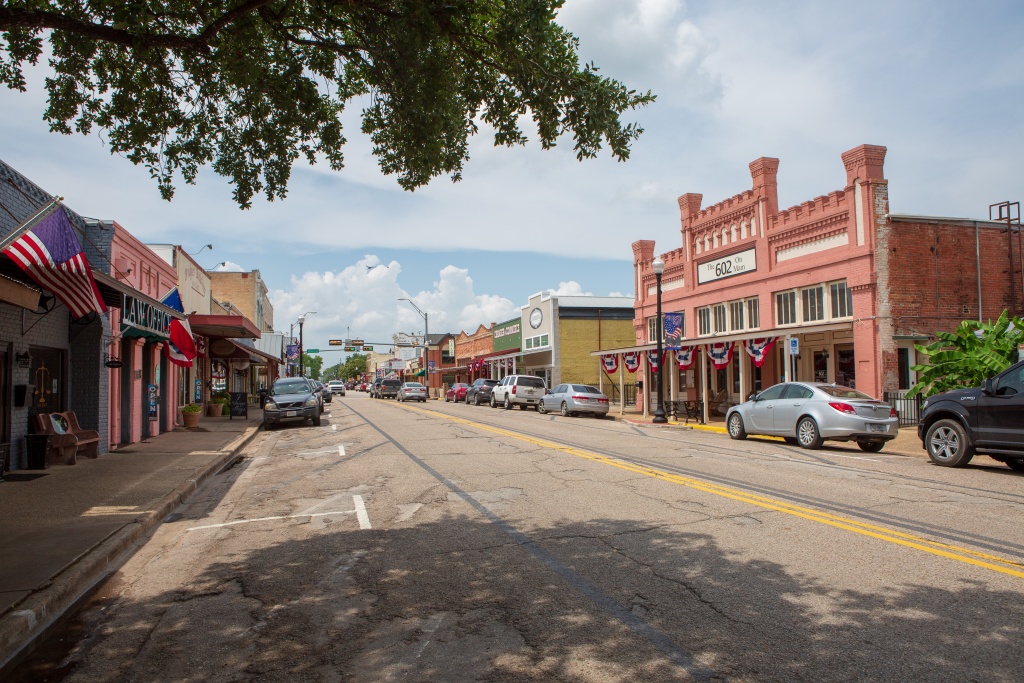 Sample a Moonshine Flight
Moonshine tasting is a Bastrop must. Visitors can try the newest creation from husband-and-wife team, Stephen and Cheri Todee, at Copper Shot Distillery. They use local ingredients, even their own rainwater, to handcraft American distilled spirits including unique ones like apple pie or watermelon flavored moonshine. 
Only-in-Bastrop Meals
There are always good eats to be found in Bastrop. For a modern take on Southern comfort food classics, the newest farm-to-fork restaurant in town Store House Market + Eatery is a must-try, brought by celebrated Austin chef Sonya Cote. Adding a spin on the experience is the history behind the restaurant's building—the 175-year-old historic structure used to house a brothel and funeral home.
There's so much to experience in Bastrop! To learn more about things to do, dining, and lodging in Bastrop, go to visitbastrop.com.