We are a roller coaster junkie family, so when planning our big #Austin2Boston road trip this summer, we made sure to hit up some popular East Coast theme parks. Busch Gardens in Williamsburg, VA was definitely on the list – my kids had already researched their roller coasters and decided it was a must do.
We visited Busch Gardens on a Tuesday in July, which actually turned out to be a great day to visit.  It wasn't too hot and the lines were moving at a decent pace.  It think the longest we waited in line was maybe 30 minutes for a coaster.
Busch Gardens had some fantastic coasters – Verbolten was all our favorite – , great entertainment, and plenty of shade, which made for a terrific visit.  Here are a few tips that we discovered that day and wanted to share.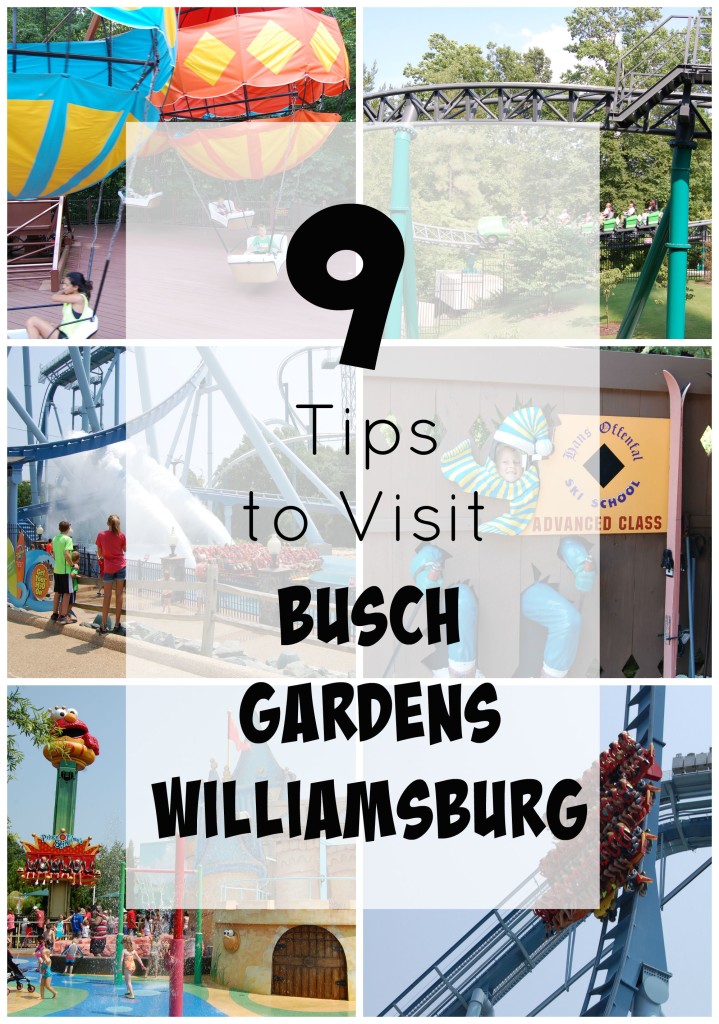 9 Tips for Visiting Busch Gardens Williamsburg, VA
Get there at Opening: As with any theme park, get to the park at opening time and head to the ride you want to go on first.  A popular ride with a long wait is the new Tempesto.  When we made our way over to it by 5 pm, the line was 45 minutes long.
Bring a Cooler: If you want to bring food, you can, but it must remain in your car.  So if you don't want to eat in the park, Busch Gardens has picnic tables in shaded areas near the parking lots to enjoy lunch at. You can however bring water bottles into the park.
Enjoy Another Country's Cuisine: The park does have terrific food to enjoy as well.  We took in a big plate of German food while watching the show, Roll Out the Barrel, while we were there.  It was a welcome rest and allowed us to cool off while taking in a fun show. You can also get gelato in Italy, croissants in France, and big pretzels in England.
FREE Water: If visiting on a hot day, remember to hydrate.  Every restaurant and food stand will give you a cup of water at not cost.
Escape the Heat:  Though the park is well shaded, it gets hot in the afternoon.  Find a cool spot  to refresh with a cool treat – we found a nice quiet area in Italy, right as you cross the bridge from Germany. The afternoon is also a good time to take in a show or ride Curse of DarKastle – even with a 20 minute wait for the ride, it was indoors and air conditioned.
Child Swap: If visiting with little kids, take advantage of the child swap on the rides.  We were able to ride all of the roller coasters, as we would swap parents with our 6 year old. It's easy to do and each ride has their own place/way of doing it.
Skyride Tip: The Skyride is a popular way to get from one side of the park to the other.  If you want to ride the skyride, don't catch the one in England in the morning, as you'll be met with the rest of the crowds taking it to get to various places in the park. We made this mistake and had a 40 minute wait. Conversely, don't ride it from Germany to England in the afternoon.

Da Vinci Gardens: We were excited to discover all the rides in the Da Vinci Gardens – there are great rides for kids that aren't quite tall enough for the roller coasters but older than the Sesame Street rides (perfect for my 6 year old). We went in late afternoon and it was completely shaded and we had not waits in any of the lines.
Special Offers on Tickets: As a rule of thumb, I always advise to buy your tickets online before you head to any theme parks.  Many times, they will offer special packages and deals you can only find online.  Early in the season, most SeaWorld parks offer free tickets for teachers or preschool-aged children.   As with all SeaWorld parks, active duty members of the Military can get complimentary admission for themselves and 3 guests.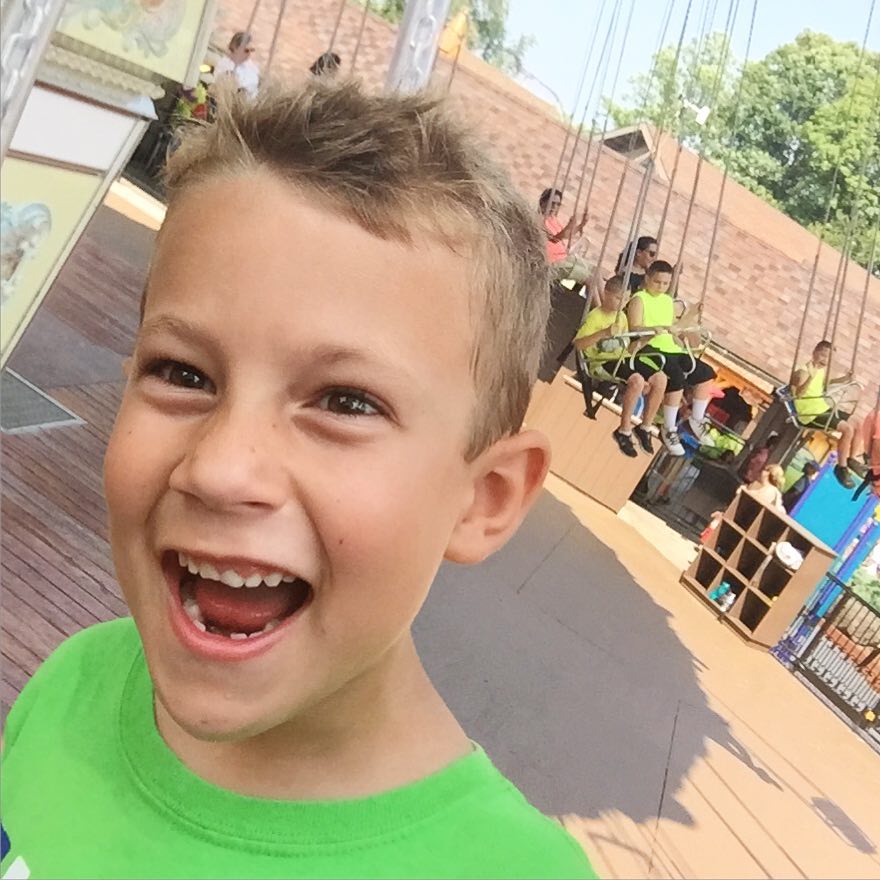 All 3 of my children – ages 14, 12, & 6 – really enjoyed Busch Gardens Williamsburg.  If you are in the Williamsburg area, it's a definite must do. If looking for a great place to stay in Williamsburg, check out our review of the Doubletree by Hilton Williamsburg.
Here's our fun day at Busch Gardens!
Disclosure: My family & I were invited to visit Busch Gardens Williamsburg and were provided with tickets.  I was not compensated for this article.  All opinions are my own.