Heading to Disney World or Disneyland soon??  Here is a fun idea to extend the Disney magic a bit on your trip.  Plan to have Tinkerbell "visit" your kids at night while there, much like the tooth fairy visits at home.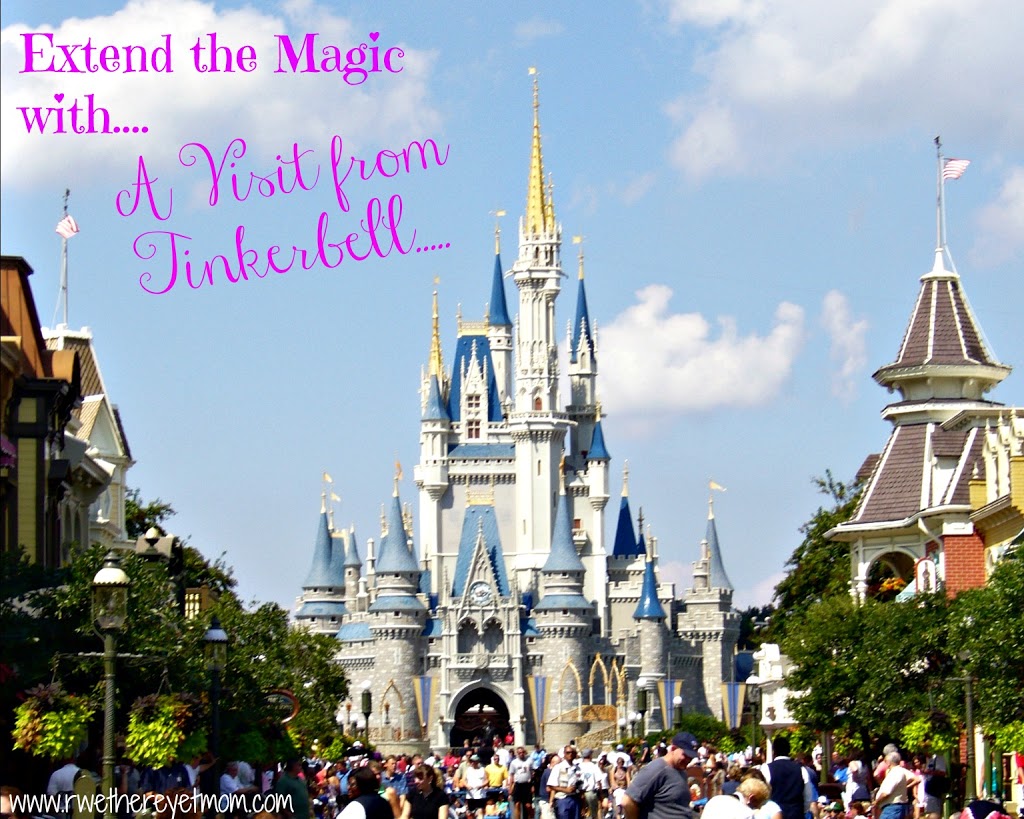 When we travel to Disney, we prefer staying on property, mainly because it adds to the experience in our eyes.  On our first trip, the kids were enamored with Tinkerbell (ok, my daughter was and as usual, my son followed suit).  Somehow, Tinkerbell knew that this was our very first trip as a family to Disney World and wanted to welcome us in style!!
Each night during our stay, Tinkerbell snuck into our room at the Wilderness Lodge and left the kids goodies to help make their first trip an awesome experience.
Somehow, Tinkerbell knew when we would be heading to Disney's Hollywood Studios to meet the Incredible Family and left us Incredibles dolls and pj's.  And when we were heading to Animal Kingdom, she brought us Disney hats and binoculars.  We knew it was her……as she left behind a sprinkle of Fairy Dust by the door (to get in and out, you know).
And the night before we left, she brought us gifts (the exact ones we had been eyeing at the shops) to take home as reminders of the incredible vacation we had just had.
Ok, so over the top?  Maybe.  I just thought of it as a fun way to spread even more magic during our trip.  It was fairly simple to pick up little gifts from the Disney Store at home and hide them in my suitcase.  Fairy dust can be found at most craft stores (I am sure the housekeepers are forgiving!).  And the last gifts we bought while the kids were not looking and had the packages sent back to the hotel. It was a great way for the kids to have a visit from Tinkerbell, since we didn't get to meet her in person and get her
autograph
.
The kids understood when Tinkerbell didn't visit on subsequent trips as she was too busy welcoming all the other "first time" families to the parks.  Disney does so much to make it a magical trip anyway, but this momma wanted in on a few little surprises!
Other Disney Articles You May Enjoy:
My Thank You to Walt Disney World Cast Members
10 Cool Experiences at Epcot
New Star Wars Attractions at Walt Disney World
Animal Kingdom at Night
11 Tips to a RunDisney Race
Jungle Navigation Co., Ltd. Skipper Canteen Review
13 Cool Facts About Disneyland's Tommorowland
Walt Disney World's Coronado Springs Resort Review
10 Tips to a Multigenerational Trip to Disney Parks
A Visit from Tinkerbell at Walt Disney World