Weekends are precious, so spend them wisely.  A weekend in Waco, Texas is the perfect getaway with something for everyone. 
I didn't ever really like Waco.  All I knew it as was the half-way point between DFW and Austin.  And when I used to make that drive a lot, I would know exactly what exit it was to hit the Starbucks.  It wasn't until I moved to Austin and spent time in Waco that I realized how much charm the city has.  And there was so much to do!  Much more than one can accomplish in one weekend.
But if that is all you have, here's a quick 3 day itinerary for you, filled with lots of must-dos!
A Weekend in Waco: FRIDAY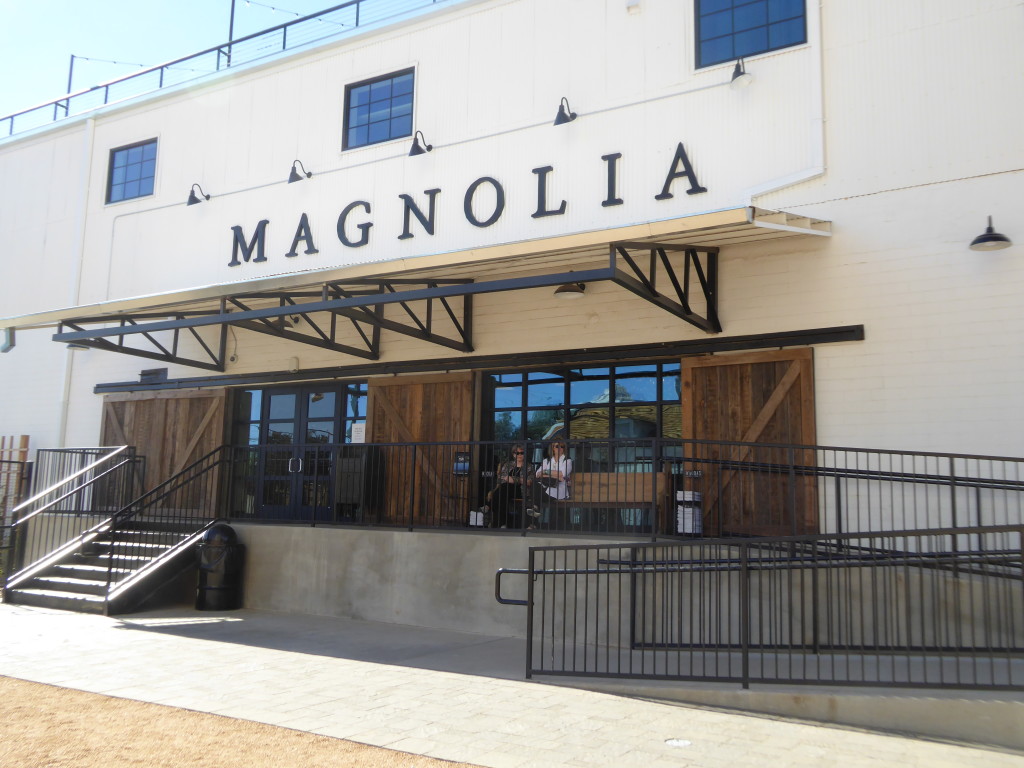 Magnolia Market at the Silos
Your first stop in Waco should be at the newest shop – the Magnolia Market at the Silos.  This complex includes an adorable shopping experience, as well as a large outdoor play area (complete with balls & games), gardens with benches and swings to relax in, and a food trailer complex.  Perfect place to start with a bite to eat for lunch!
601 Webster Ave. Waco, TX
Dr Pepper Museum
While you are downtown, check out the original site where the Texas original, Dr Pepper, was created.  This 2 story museum hosts tons of nostalgic Dr Pepper memorabilia, as well as the original well the water for the soda came from.  After touring the museum, make sure to try an original drugstore version of Dr Pepper.
300 S. 5th St., Waco, TX
Health Camp
Finish your Friday off with a good, old-fashioned cheeseburger and peanut butter & chocolate milkshake from a Waco original, the Health Camp.  Been around for years, this place is a favorite of many a Baylor alumni.  Don't judge it by it's looks, it hasn't changed in 30 years – but neither has it's menu and that's why it's always busy.
2601 Circle Rd, Waco, TX
A Weekend in Waco: SATURDAY
Baylor University
There's a lot to do on campus, so pick what your family is in the mood for.  When my children were younger, we loved the Mayborn Museum, especially the Children's Discovery Rooms.  These rooms were filled with delightful hands-on opportunities – such as standing in the middle of a bubble and creating a tornado. Sports lovers may want to check out the Texas Sports Hall of Fame, which highlights Texas athletes.  A quick walk to see the Baylor bears (yes, actual bears) is always fun as well.
1300 S. University Parks, Waco, TX
Schmaltz's Sandwich Shoppe
Check out one of Waco's best loved sandwich shoppes for lunch.  Located in downtown Waco, they have  a unique bun that is thick & doughy.
105 S. 5th St., Waco, TX
Waco's Suspension Bridge
Take a walk along Texas's longest (475 feet), and oldest, suspension bridge which is located in downtown Waco.  You can park on the street right next to it and take a leisurely stroll across the bridge, imagining all the history that crossed it so many years ago.  It's also a cool spot to take pictures.
Doris Miller Park, Waco, TX
Waco Mammoth National Monument
Start your Saturday off with a little natural history lesson.  The Waco Mammoth National Monument is home to fully preserved Columbian mammoths, along other animals.  It's a fascinating exhibit and one of our favorites in Waco.
6220 Steinbeck Bend, Waco, TX
A Weekend in Waco: SUNDAY
Cameron Park Zoo
Get an early start to your day with a visit to the Cameron Park Zoo.  This shaded & cool zoo is home to many types of animals. It's relatively small and easy to get through in a few hours.
1701 N. Fourth Street, Waco, TX
Texas Ranger Hall of Fame & Museum
The history of the Texas Rangers is on display at the Texas Ranger Hall of Fame & Museum, complete with historical items, guns, and a $1000 bill. My kids enjoyed the scavenger hunt that is offered.
100 Texas Ranger Trail, I-35 and University Parks Drive, Waco, TX
Where to Stay in Waco
For a cool, modern experience, try staying at Hotel Indigo Waco.  The Hilton Waco offers larger accommodations with a big pool and is located right downtown.  Check out these cool cabins that line the cable lake at the BSR Cable Park. And just 15 minutes outside of Waco is the gorgeous Moon River Ranch.