Day one of our epic 5 week road trip is in the books! We have arrived in New Orleans!  it was a long 8 hour drive where we counted Ian (my 6 year old) asking "are we almost to the hotel?" no less than a dozen times.
Louisiana is so pretty.  It's amazing to me how quickly the scenery changes once you cross the border of Texas.  My kids were amazed at the endless bridges over the swamps.  And we had the most beautiful red sunset in the sky behind us as we drove into New Orleans.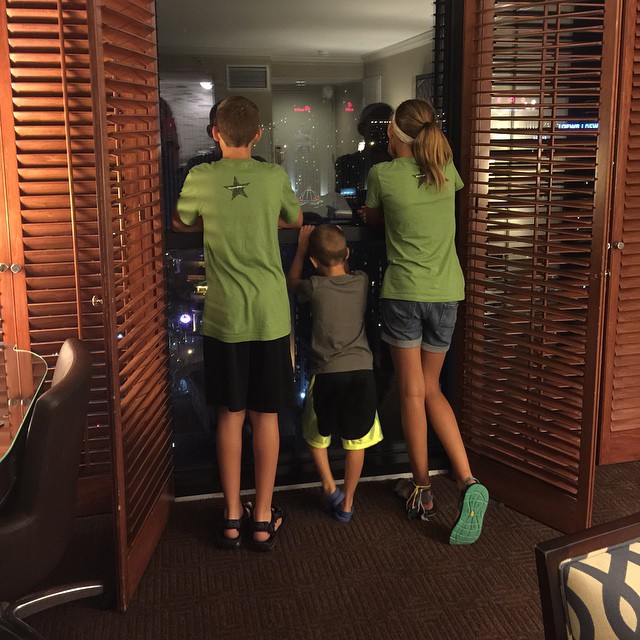 We pulled into the Sheraton New Orleans about 9:00 pm and it was hopping.  We are right here on Canal St. – perfect location for all we want to do tomorrow! We are in a suite on the 30th floor overlooking the Mississippi River and Canal Street – the kids were amazed at the view!
Here's a peek at our drive today: