We decided to take a break from the history and have a little fun today at Busch Gardens here in Williamsburg, VA.  Busch Gardens is a well-known amusement park up here – actually celebrating their 40th year this summer. And as we discovered today – it's a great park for families, I can see why it is so treasured!
What impressed us the most?  The variety of rides.  There was something for everyone to ride – from toddlers in the Sesame Street Forest of Fun to the scary roller coasters only crazy adults will ride.  With a 6, 12, & 14 year old, we found TONS of rides and attractions that kept us busy from open to close.
We are a pretty daring family and we do like the scary roller coasters.  My kids are usually up for any ones we encounter and today was no exception.  We started off with a pretty tame one, Loch Ness Monster and moved right up to a scary drop coaster – Griffon.  This coaster starts with a 205 foot drop that gets up to 71 mph, making it the fastest drop coaster in the world.  Scary?  Yep, but what a thrill!
We found lots of in-between rides that were perfect for the 6 year old too – planes, cars, trains, but his favorite?  The big swings – just look at this smile: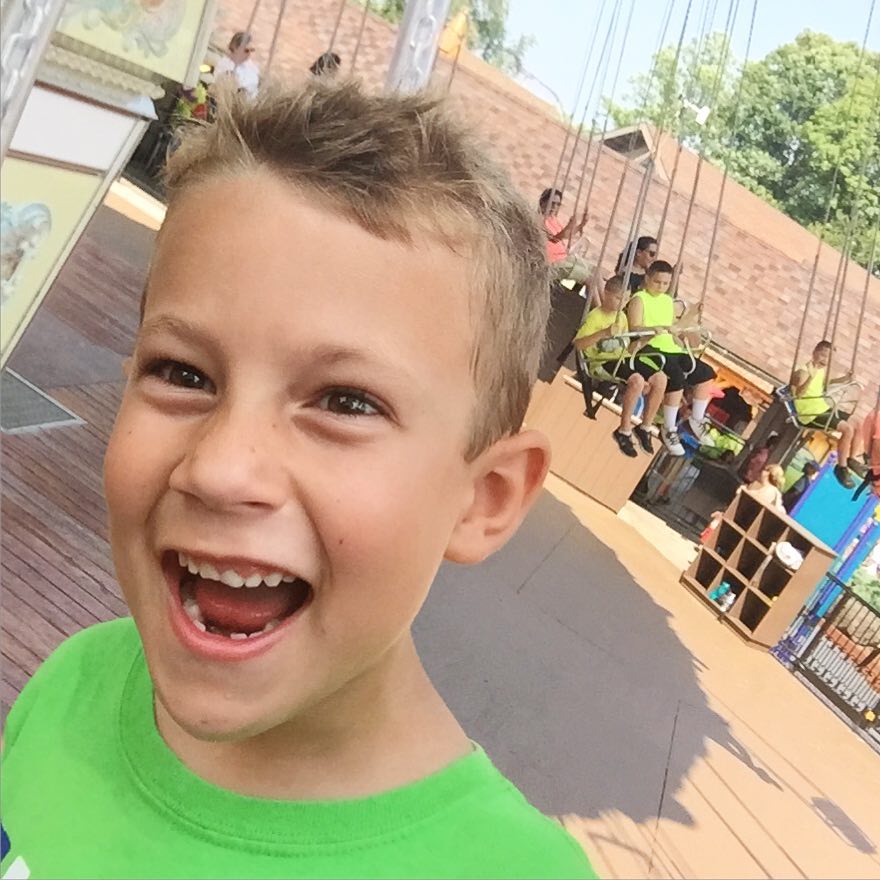 I was very impressed with the cleanliness and organization of the park too.  Everything is well maintained and employees were very helpful.  I can see why it's a popular place to visit with families.
I picked up lots of great tips that I will tell you about in an upcoming article, but in the meantime, check out the fun we had: