We got up early for this day.  We knew it was going to be long.  We had so much to see and only 2 days to see it all in!
After a fun ride into the city on the Metro – a first for my boys – we arrived in time to open the International Spy Museum.  This particular attraction was recommended by so many people we spoke to and it did not disappoint.  You assume a "cover" identity and have various cheek points through out the tour to test you cover. Also, the historical aspect of spying was fascinating.
Just one block away, my daughter had requested to see Ford's Theatre.  It is a National Historic Site, so they have timed entries.  We we able to jump on the next tour, which consisted of a quick presentation of President Lincoln's assassination at that very spot.  My older two were enthralled.
After a quick sandwich, we tackled the Smithsonian – the Museum of American History where we saw Julia Child's kitchen, Abraham Lincoln's top hat, the ruby slippers from the Wizard of Oz and much, much more.  The kid's favorite thing to see there was the actual American flag that flew in the 1800s and inspired Francis Scott Key to write the Star Spangled Banner. We spent a good 3 hours here, which was great at it's very hot outside here.
My boys wanted to see the National Air & Space Museum where we quickly walked down the mall to see some historic planes and space objects. It was cool but by that time, I think we were museumed-out.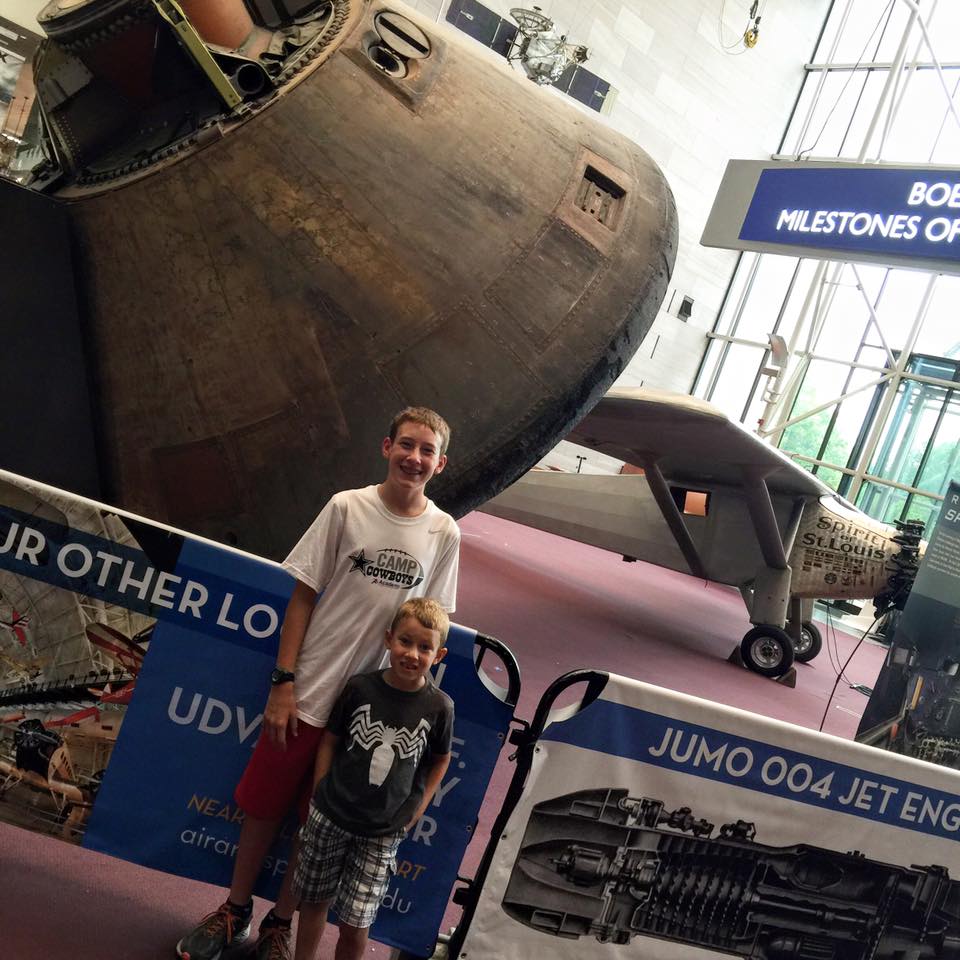 And we had one more event ahead of us: The one thing we had been waiting for all day – the Monuments at Night Bike Tour with Bike and Roll DC.  I wanted to find a easy way to show the kids the monuments without walking between each one. I'm so happy we booked this tour, as all 3 of my kids said it was their favorite thing to do today.
The 3 hour bike tour took us to all the major Memorials & Monuments (there is a difference, I have learned) that are on the Mall.  It was a fun and cool way to see them all so quickly.
Our tour guide was very knowledgeable and told us tons of interesting facts about each one.  It was cool to see the sunset and the lights to come on, making the experience so unique.
Our fist day was jam-packed but we managed a lot – ended up walking over 9 miles by the time we got back to our hotel. With only 2 days here, there was a lot we want to see – we have the rest of the summer to be lazy!