Well, we can cross off the Niagara Falls from my bucket list.  We conquered the falls today.  And I have to say, it was not at all what I expected.
You see, all I had ever seen on Niagara Falls was on Superman.  Seriously, that is the picture I have in my mind when I think of these majestic falls.  Sad, isn't it?
What I didn't know was that Niagara Falls State Park is the oldest state park in the nation.  And that you can get up close and personal to the falls on the US side.
We got really up close with a ride on the Maid of the Mist. Put on your poncho cause your gonna get wet on this boat ride.  The ride takes you to the bottom of all 3 of the falls. And we made sure to stand right in the front of the boat to get the full misty experience.  The falls are unbelievable at this perspective.
We then climbed down and next to the falls with the Cave of the Winds tour.  A little misleading, as you don't actually go in a cave, however there was a cave that collapsed back in 1924.  What is really cool about this tour is that you get to really feel the power of the falls.  My kids all loved playing on the Hurricane Deck and I even got a "I will never forget this mom!!" from my son.  My job is done now y'all.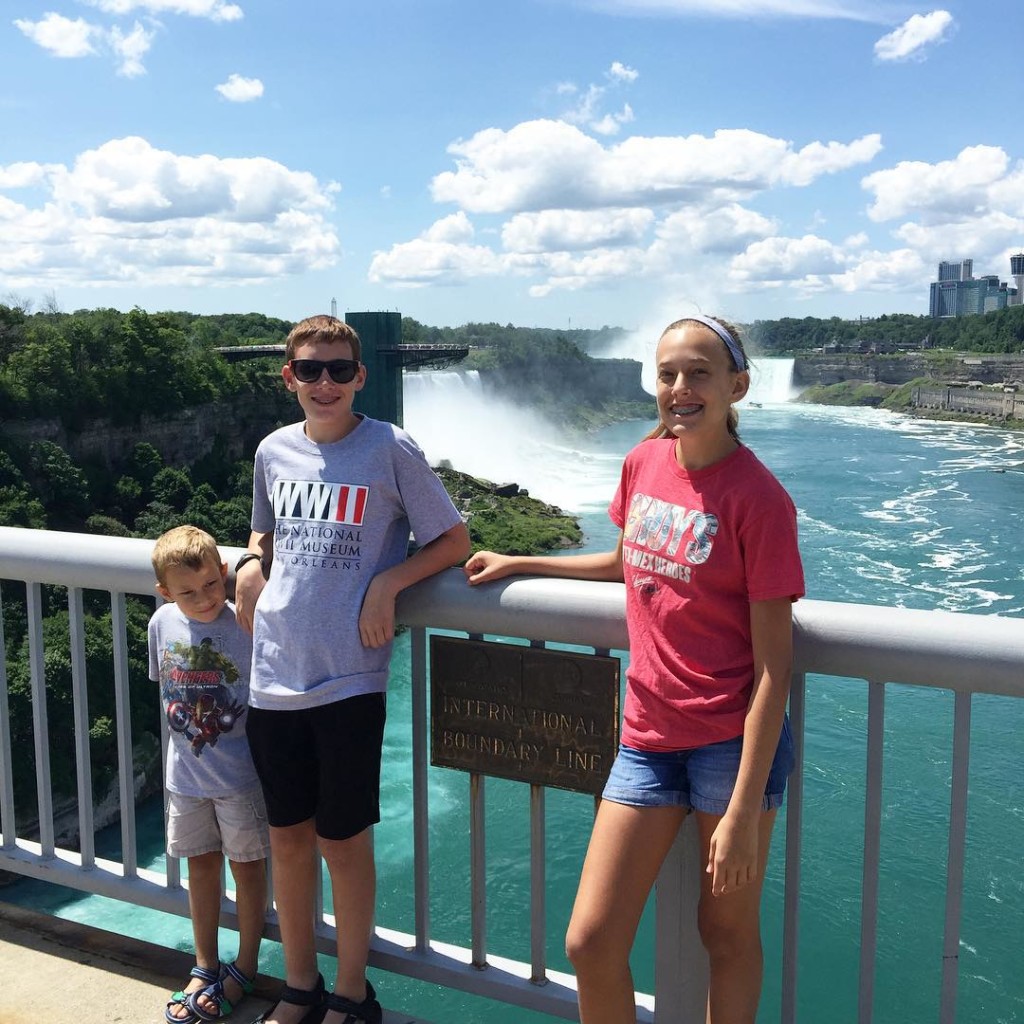 After our "shower", we walked across the Rainbow Bridge to Canada and enjoyed lunch on a patio while overlooking the falls. I hate to admit it, but the falls are so much prettier from Canada.  So if you go, make sure to walk or drive over to the Canada side to see them from there.
I am so happy we took the time to drive up to Niagara Falls – it was so cool to see them in person – I really think that everyone should check them out once in their lives!