Day 3 – It's a late arrival into Atlanta this evening, as we opted to tour a sugar cane plantation in Louisiana before hitting the road. Oak Alley Plantation is an hour northwest of New Orleans and was absolutely worth the little backtracking we did to get there.  I mean, look at this majestic entrance: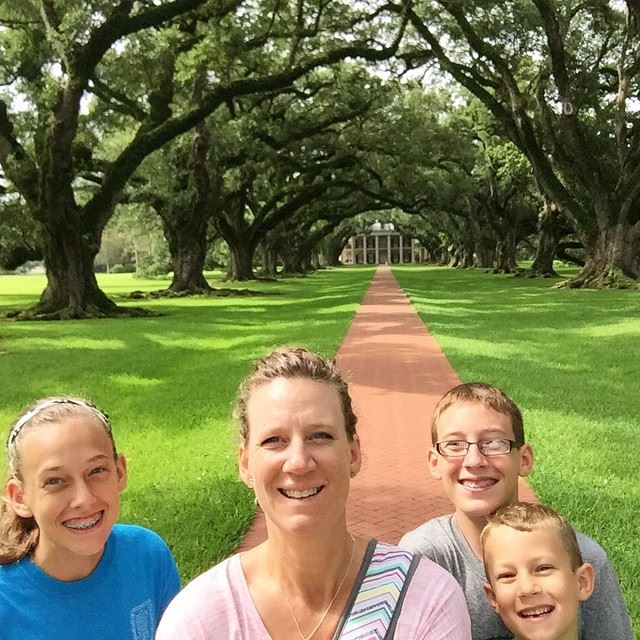 We toured the Big House with docents in period costumes, saw a confederate solider's tent from the Civil War, and a reproduction of the slave quarters. It was such a great tour and I'm so glad we did it.
It was a boring drive to Atlanta from there – through Mississippi, Alabama and then up into Georgia.  I was amazed at the miles and miles of trees through Alabama – the towns were few and far between.  And my company was pretty quiet in the car – they watched a few movies as they were worn out from yesterday.  Even caught 2 of them napping, and it wasn't the 6 year old!
I'm glad we are getting the bulk of the long drives done in the front of our trip.  I am anxious to get to the East coast to not have to drive as much!
Excited to explore Atlanta tomorrow.  Until then, enjoy the bit of vlogging we did today:

Austin2Boston Day 2: New Orleans