Atlanta!  We really enjoyed you!
Although we only had planned one day here in Atlanta, we could easily stay a few more days, there is that much more we want to see.  We had the CityPASS for the day and only had time for 3 – choosing what to do was hard.  We wanted to get in some history and see some things we wouldn't be seeing on other stops along the trip. And then everyone told us we just had to see the Georgia Aquarium.
So we started the day with the Center for Civil and Human Rights in downtown Atlanta.  This was a great experience for the older two as we immediately started in the Civil Rights hallway with a review of the Jim Crow laws, a reminder of the segregationists, the Freedom Riders, the March to Washington and more. But the most moving experience was the simulated drug store sit in.  You sit at a soda counter, place headphones on and close your eyes. In your headset you hear the words that would have been shouted at you, you feel your chair being pushed and you experience just what it was like.  This museum is well-done and a must for middle-school and above.
Lucky for us, right next to the Center was the World of Coca-Cola and the Georgia Aquarium.  Both fun museums in their own way. The World of Coca-Cola was fun  – we found the top-secret vault that hold the recipe for Coca-Cola (shhhhhhh!) and we tasted too many cokes from around the world.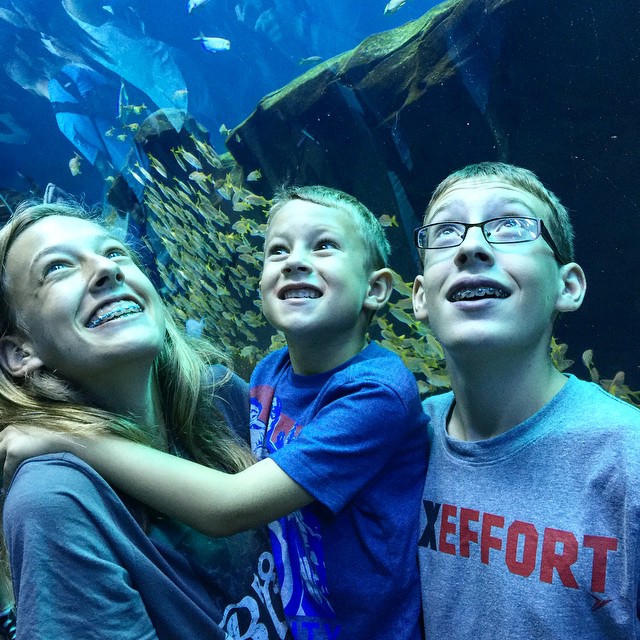 We all were very impressed with the Georgia Aquarium – I didn't really want to go as I felt we could see an aquarium anywhere. However, this one was impressive.  We really enjoyed the GIGANTIC tank with manta-rays, sharks, fish, and whale sharks – the biggest known fish in the world.  The Georgia Aquarium is the only US facility that you can see them. They are GIANTS and we were mesmerized – in both the underwater tunnel and in the great room at the end.  We could have watched them for hours!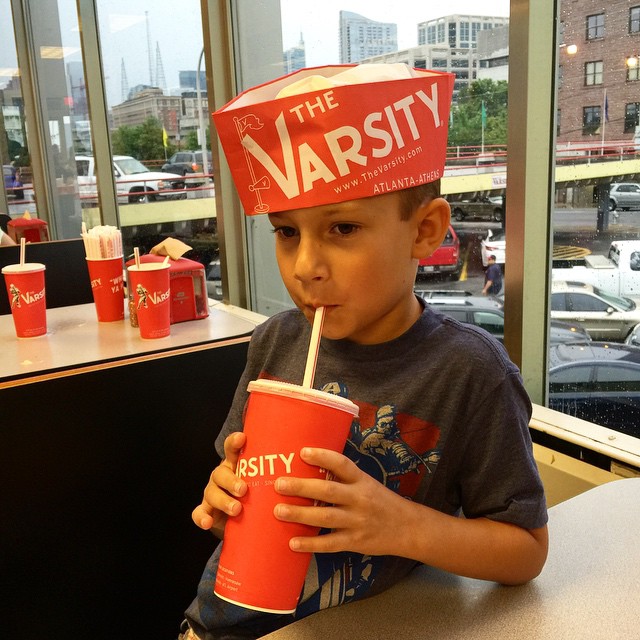 And we finished the day with dinner at The Varsity – yummy hot dogs, burgers, and Frosted Oranges.  What's that? Take a look at our recap!