It is hard to believe that we have been on the road for almost a week now.  It has flown by!!  At dinner tonight we were marveling at how we were having dinner on the Mississippi River on Monday and here on Friday, on the waters of the Atlantic Ocean.  See how far a little road tripping can take you?
We woke up this morning in Virginia Beach, VA in a suite overlooking the Chesapeake Bay, right around the corner is where the Atlantic Ocean meets the Bay.  We popped down to take a peek at the waters before heading out:
We headed inland for a bit of Virginia Beach family fun today – our first stop was the Virginia Beach Aquarium and The Adventure Park.
The Adventure Park is AMAZING – a park full of ropes courses, zip lines, & crazy obstacles, all of varying degrees of difficulty.  Organized much like a ski resort, the trails have different colors to tell you the difficulty and height.  My little guy tackled the purples with no fear – and wanted to do more but he was too young.  My older ones gradually made their way higher and higher while Ian and I played for an hour on the Labyrinth – a maze of obstacles.  I was amazed at his fearlessness (maybe a little scared of it??).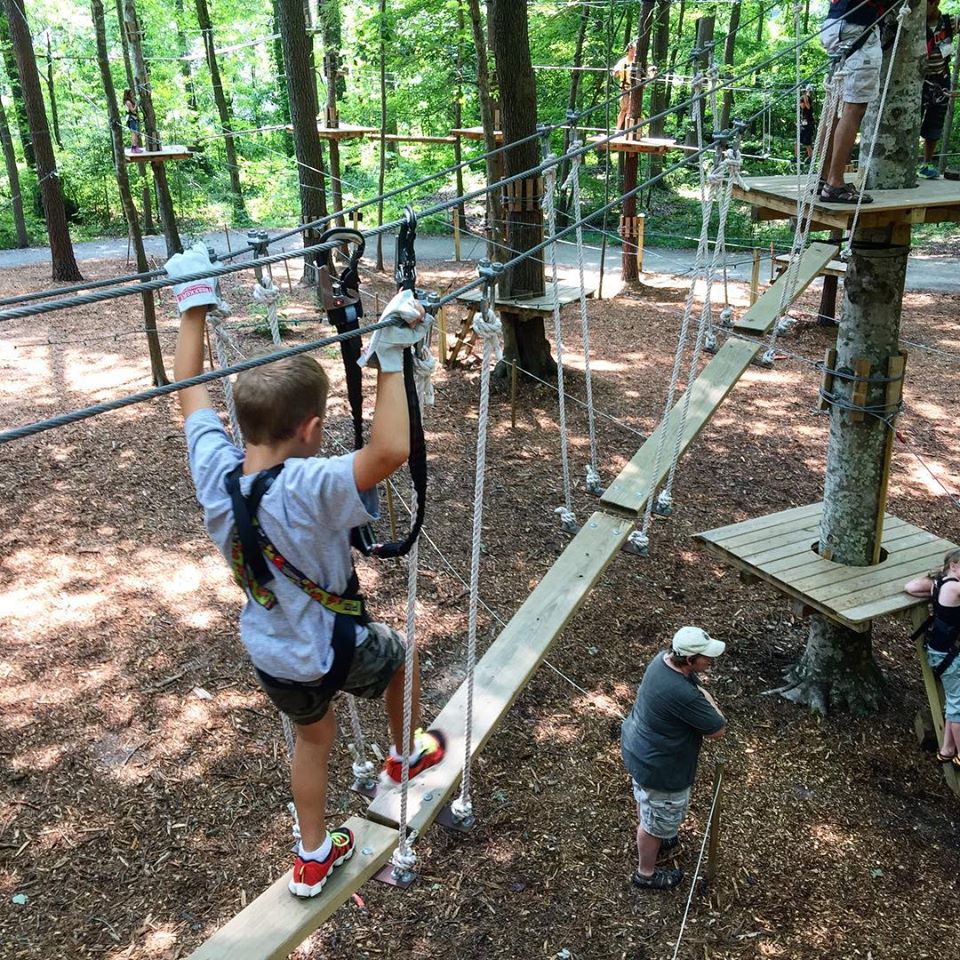 I finally tried a black diamond course and it was exhilarating.  I loved how you had 3 hours to do as much as you wanted and the scenery was gorgeous – unlike anything you would see in Texas. Apparently, we lucked out with beautiful weather too – it was in the high 80s with a cool breeze the whole day – heavenly!
We finished our evening with dinner at Bubba's Crab House and Seafood Restaurant where Ian told everyone, "We DON'T like seafood!" Morganne and I enjoyed the shrimp and crab – the boys had chicken tenders & a burger – figures.
Here's a peek at the fun we had today: