DisneyNature's Born in China is out today, April 21, 2017.  We had the awesome opportunity to have an advance screening of this True Life Adventure film earlier this week and wanted to encourage you to take the whole family to see it this weekend. Here's why:
Disneynature's new True Life Adventure film "Born in China" takes audiences on an epic and exciting journey into the wilds of China where few people have ever ventured. Following the stories of three animal families, the film transports audiences to some of the world's most extreme environments to witness wildly in mate moments in the lives of these animals, whose day-to-day endeavors are both captivating and comical. A doting panda bear mother guides her growing baby as she begins to explore and seek independence. A 2-year-old golden snub-nosed monkey, who feels displaced by his new baby sister, joins up with a group of free-spirited outcasts. And a mother snow leopard—an elusive animal rarely seen by human eyes—faces the very real drama of raising her two cubs in one of the harshest and most unforgiving environments on Earth.
That's the official description of Born in China.  What I saw was an endearing yet educational journey that captivates you with the amazing imagery and cinematography.  Following these animals is thrilling as narrator, John Krasinski, is both humorous and insightful.  I walked away knowing so much more about these precious species and the beautiful country they live in.
I highly recommend this movie as a perfect film for the whole family to see.  To be honest, I had no idea China was such a beautiful country. Stay with me here —- when you think of China, you think of the big, populated cities and not the gorgeous mountains or forests.  Born in China takes you deep into the country where it is quiet and you can watch nature happening all around you.
The 79-minute movie really keeps you on the edge of your seat as you follow the adventures of the babies and their mommies.  As a mother, you just can't help but ohh and ahh over these precious babies and totally relate to how these mothers are protecting their young.  Born in China captivated me like no other nature film has before.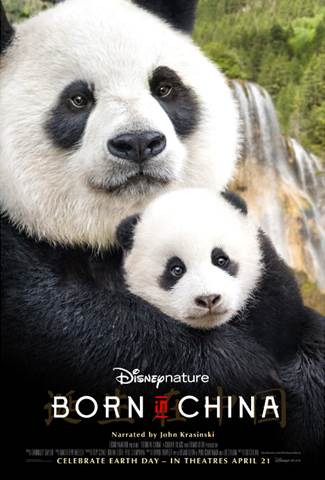 Go See Born in China This Weekend (April 21-27, 2017)
Why? 
Seeing Born in China during it's opening week (April 21-27, 2017) will benefit the World Wildlife Fund (WWF).
Based on opening-week attendance, Disneynature, via the Disney Worldwide Conservation  Fund, will make a contribution to the WWF to help protect wild pandas and snow leopards.
Now doesn't that make you feel good?
Fun Facts About Born in China
"Disneynature films are character-driven stories, but the characters are the animals. So the story comes from the footage and is inspired by the lives these animals lead." – Director Lu Chuan
Loved learning these fun facts about the characters of Born in China:
Did you know these Facts About Giant Pandas?
China is the only place in the world where Giant Pandas live in the wild.
Giant Pandas are bears but they do not hibernate.
Giant Pandas eat up to 40 lbs of bamboo each day.
Giant Pandas will scratch tree bark as a visual sign of where they have been – like they are writing a note to a friend.
Did you know these Facts About Snub-Nosed Monkeys?
Golden snub-nosed monkeys are an endangered species. Scientists estimate that there are between 8,000 to 10,000 remaining.
Their fur extends to their hands, acting like mittens to protect extremities from the extreme temperatures of the high altitude climate.
They spend 97 percent of their days in the mid- to high canopy of treetops.
Infants are carried by their mothers until they are 2 weeks old. Then they begin to explore. At 2-3 months old, they begin to play with other monkeys their age.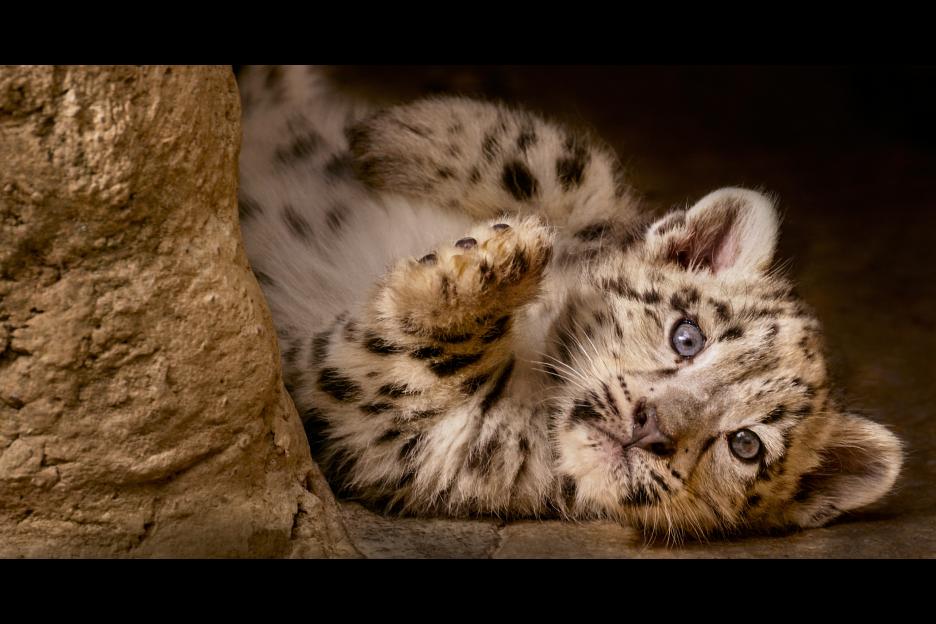 Did you know these Facts About Snow Leopards?