One of the things I love the most about this blog is being able to share fun places to take your family across these wonderful States. And being that I can't see them all (though I wish I can), I am blessed to have made some wonderful travel friends that are as passionate at sharing their adventures as I am.


Mary from The World is a Book, travels extensively with her sweet family. She has some amazing glob-trotting stories that she shares on her blog. Luckily, I caught her at home and strong-armed convinced her to share some fun reasons to visit her beloved state of California. Thank you Mary!
California has so much more than theme parks and Hollywood – it is filled with Natural Beauty!! This is Part II of our series on California's National Parks and Treasures. Make sure you check out the first 5 parks I listed here.
6. Lassen Volcanic National Park

How about exploring an active volcano's surface and its landscape? This unique park has been described as a "living museum of volcanology". It is home to the world's largest plug dome type volcano – Lassen Peak rising at 10,457 feet (3.2 km). Various geothermal features to hold the kids' interests like hot springs, geysers, bubbling mud pots, steaming sulphur vents, and fumaroles are also here.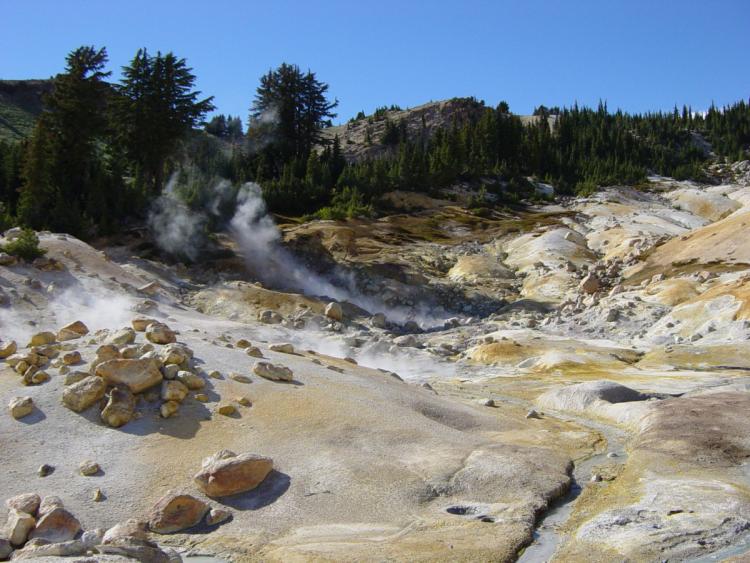 Photo Courtesy of www.usastatestravel.com
Located in Northeastern California, access to the park can be difficult during winter and spring as it receives up to 40 feet of snow per year. While a bit unnerving to visit, I'm hoping that seismologists have enough technology in place to give plenty of warnings before the volcano erupts.
7. Joshua Tree National Park
Named for groves of Joshua trees, a giant yucca plant, this park is certainly unique. Filled with whimsical and quirky looking trees, they need to be seen to be appreciated. They are only found in this desert region along the Southwest USA. The other main attraction is the huge piles of boulders — popular for rock climbing and bouldering. The kids' favorite activity here was, of course, climbing rocks and discovering little trails to get to a boulder platform. It's definitely a huge natural playground for kids.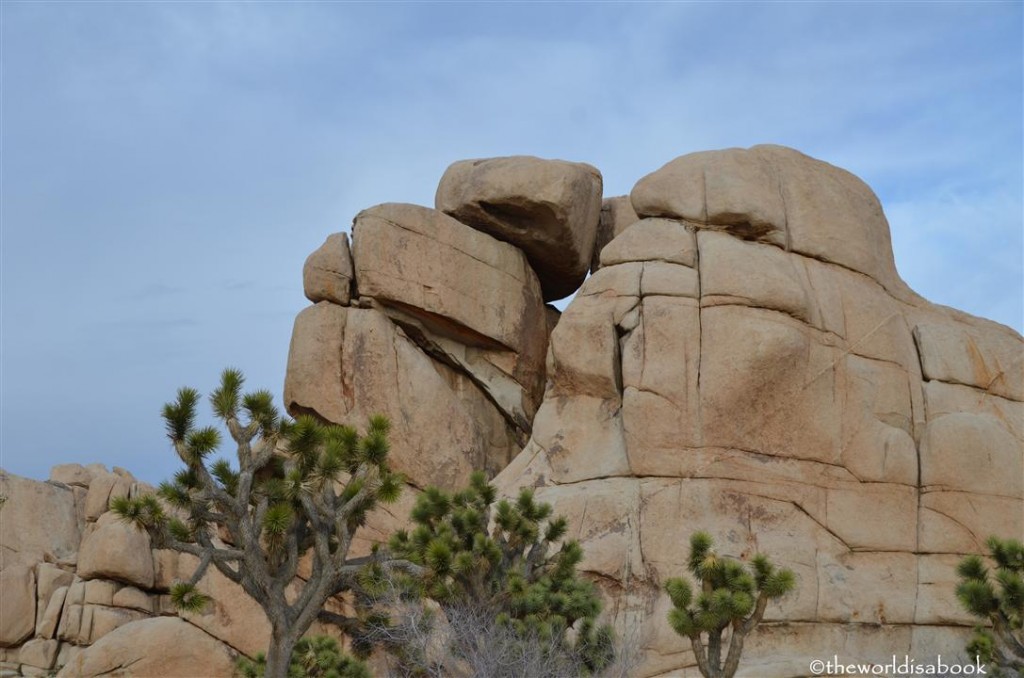 Miles of hiking trails provide a great way to learn about the desert life. Located 140 miles from Los Angeles and 35 miles from Palm Springs, it makes for a wonderful day trip from the cities. After visiting this park, we've never been able to look at boulders the same way again.
8. Devil's Postpile National Monument
The name alone should be enough of a curiousity factor to visit this area. This group of multiple-sided (mostly hexagonal), vertical rock columns located in the Sierra Nevada Mountains are definitely fascinating. The 60 feet high (18 meter) wall is a geologic wonder formed with the forces of fire and ice working over time. Another attraction worth visiting here is Rainbow Falls – appropriately named for the rainbows that appear in its mist. Most of the hiking trails are beautiful and not too strenuous even with the little ones in tow. Due to its location, it is only open between May and September.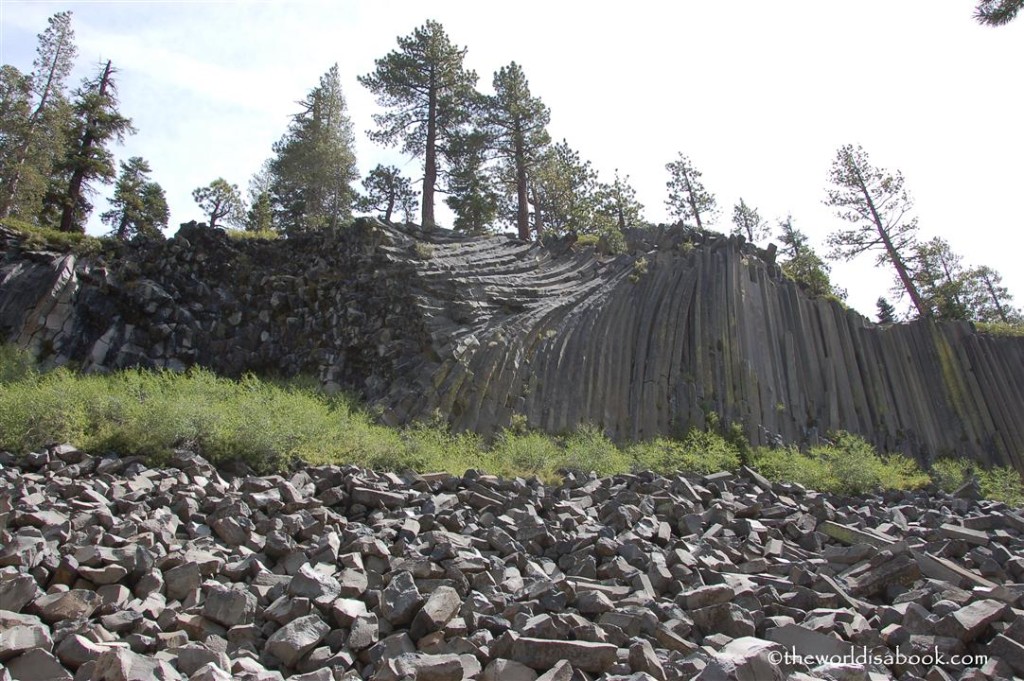 9. Death Valley National Park
Located in the California-Nevada border, this is the largest national park in the continental United States. It can get very hot and dry but it really is not as desolate as the name sounds. This desert park is
actually full of life — animals and plants that have adapted to the extreme conditions. The do-not-miss attraction is Badwater Basin which is the nation's lowest elevation at 282 feet (86 meters) below sea level. Miles of salt flats that looked like giant honeycombs and snow from afar were quite a sight to see. The landscape is also full of interesting geologic formations and multi-colored canyons.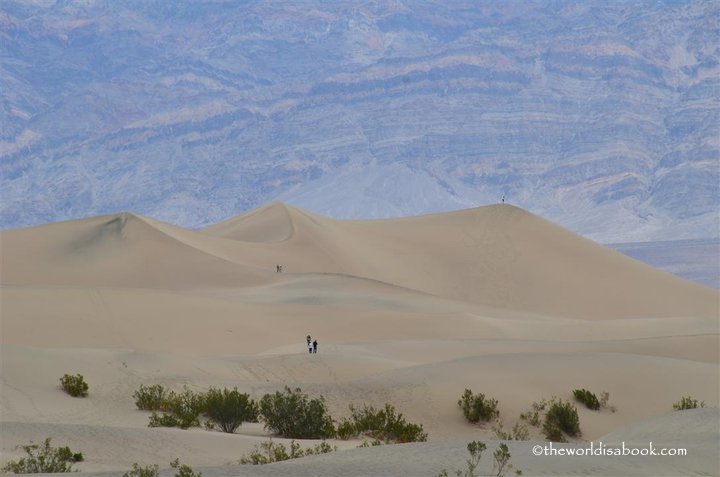 Although, my kids favorite place would have to be the Mesquite Flat Sand Dunes. This was like a huge sandbox with little hills for sliding down. There's even a castle here for that offbeat destination. Just don't come to the park during the summer or you'll melt.
10. Channel Islands
It is often called "The Galapagos of North America" due to its diverse ecosystem. The chain of eight islands off California's central coast is called home by over 2,000 species of plants and animals – 145 not
found anywhere else in the world. This remote national park may only be a few hours from the hustle and bustle of Los Angeles but is also a world of its own away. It is only accessible by boat or small plane — at least an hour boat ride from the coastal town of Oxnard to get to the nearest
island.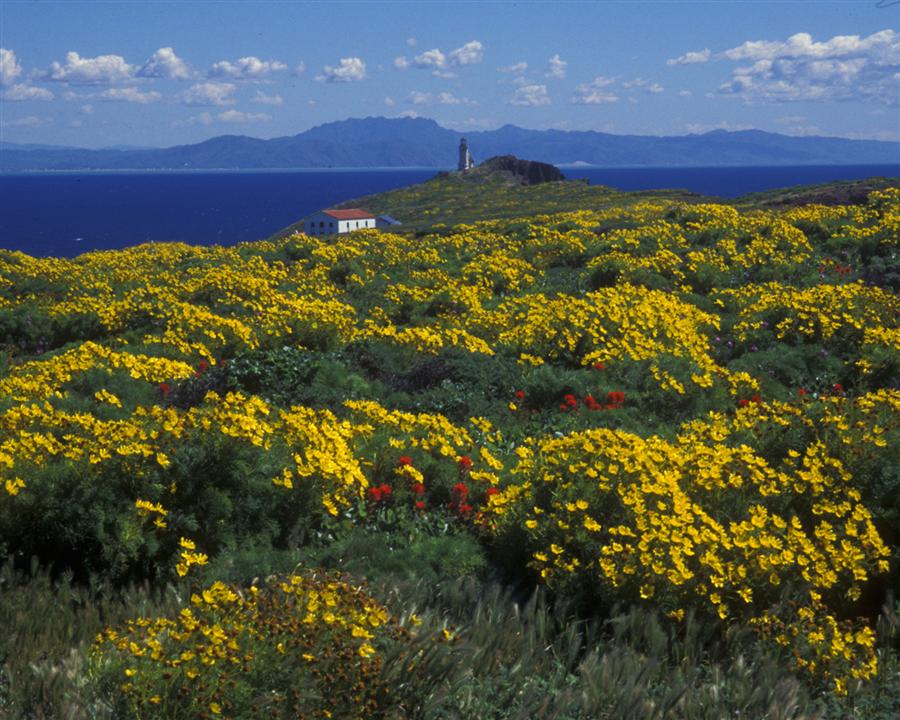 Photo courtesy of www.nps.gov
Its waters are perfect for snorkeling, sailing, kayaking and exploring tidepools. The rugged canyons and land have plenty of hiking trails and camping sites for the outdoor enthusiasts. Since traveling to the "real" Galapagos Islands seems like such a far-fetched dream to me, this is the absolute next best thing.
To enhance the visitor experience within these attractions, ranger talks and tours as well as participation in the Junior Ranger program are highly recommended. The Junior Ranger program was designed to help kids learn more about each park they're visiting and protecting and preserving these national treasures. So, when in California, please don't forget there's a whole other world out there waiting to be explored.
Have you visited any one these California wonders? If not, which ones will be on your travel list? Do you have any other wonders to add to the list?
—————————————————-
Mary is a full-time working mom who lives in San Diego, California with her husband and two school-age kids. She blogs about their family travel adventures at http://www.theworldisabook.com.


Twitter: @worldbooktravel
Facebook: https://www.facebook.com/worldisabook