If you're looking for a fun, safe, and socially-distant way to visit Santa and Mrs. Claus this holiday season, Christmas at the Anatole is just the ticket. My Santa-loving seven-year-old and I drove up to the Dallas hotel for a weekend girls trip and our huge Santa Suite and festive Breakfast with Santa got us in the Christmas spirit!
Hilton Anatole Dallas has decked the halls (and suites!) for Christmas. Book a Breakfast with Santa Package or Santa Suite this month and you will not be disappointed. The Santa Suite includes:
One Santa-themed suite guest room including holiday décor and amenities with 1 p.m. late check-out.
Private meet-n-greet event with Santa and one of his live reindeer from 6-7 p.m. day of arrival including a family portrait.
Preferred VIP table at breakfast for two adults and two children from 9 a.m. – 10:30 a.m.
Holiday activities throughout the hotel on the evening of arrival.
This was the package we enjoyed and I cannot recommend it highly enough.
My daughter and I loved our holly jolly Santa Suite and all the fun photo ops that came with it! We met Blitzen, a live reindeer, for an outside photo with Santa and Mrs. Claus on the sleigh, and also found several great photo ops around the hotel.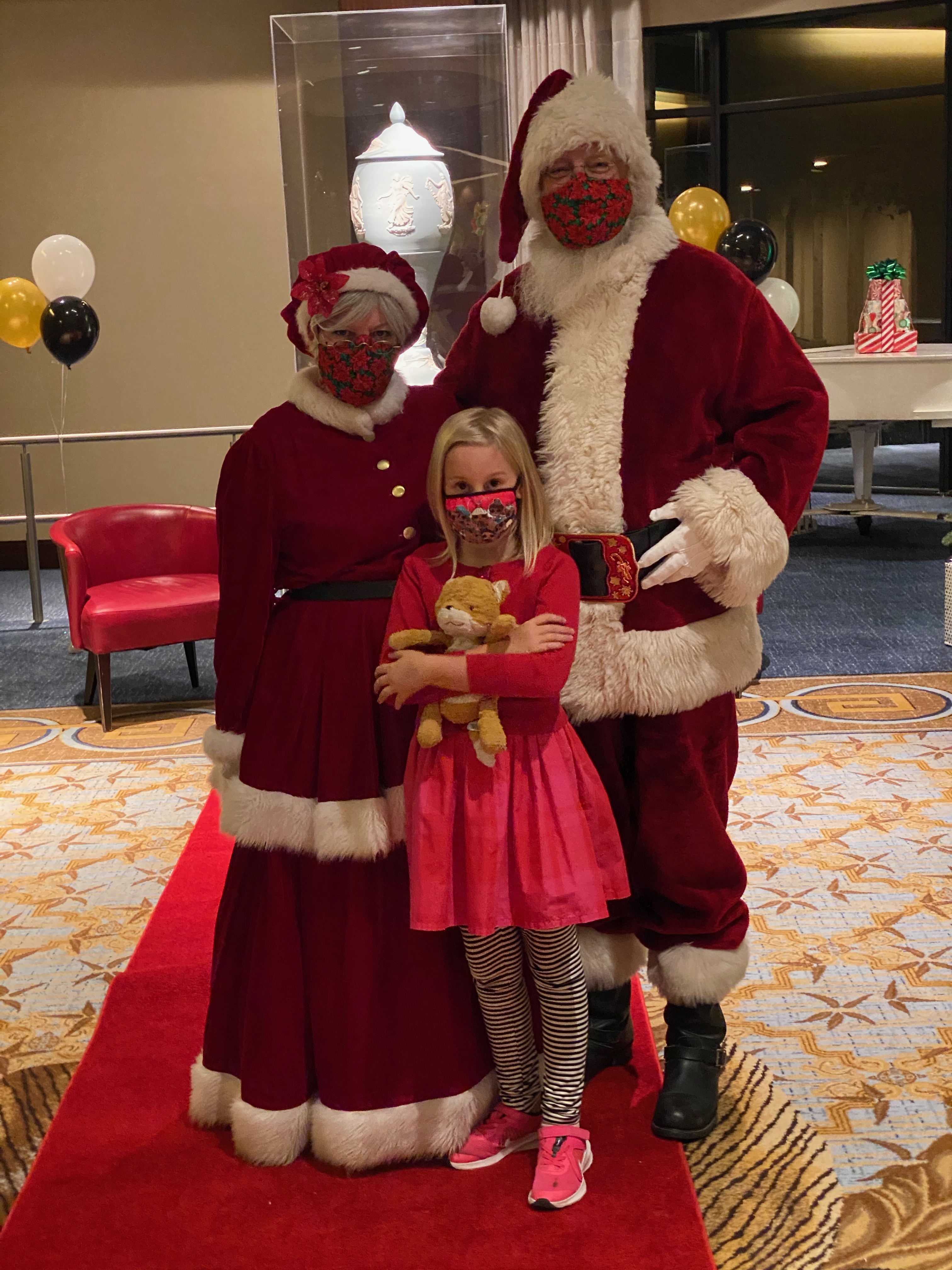 Masks are required in the Hilton Anatole Dallas for guests age two and up, but that doesn't stop the merriment! We enjoyed Christmas crafts, holiday games, and outdoor s'mores all weekend long.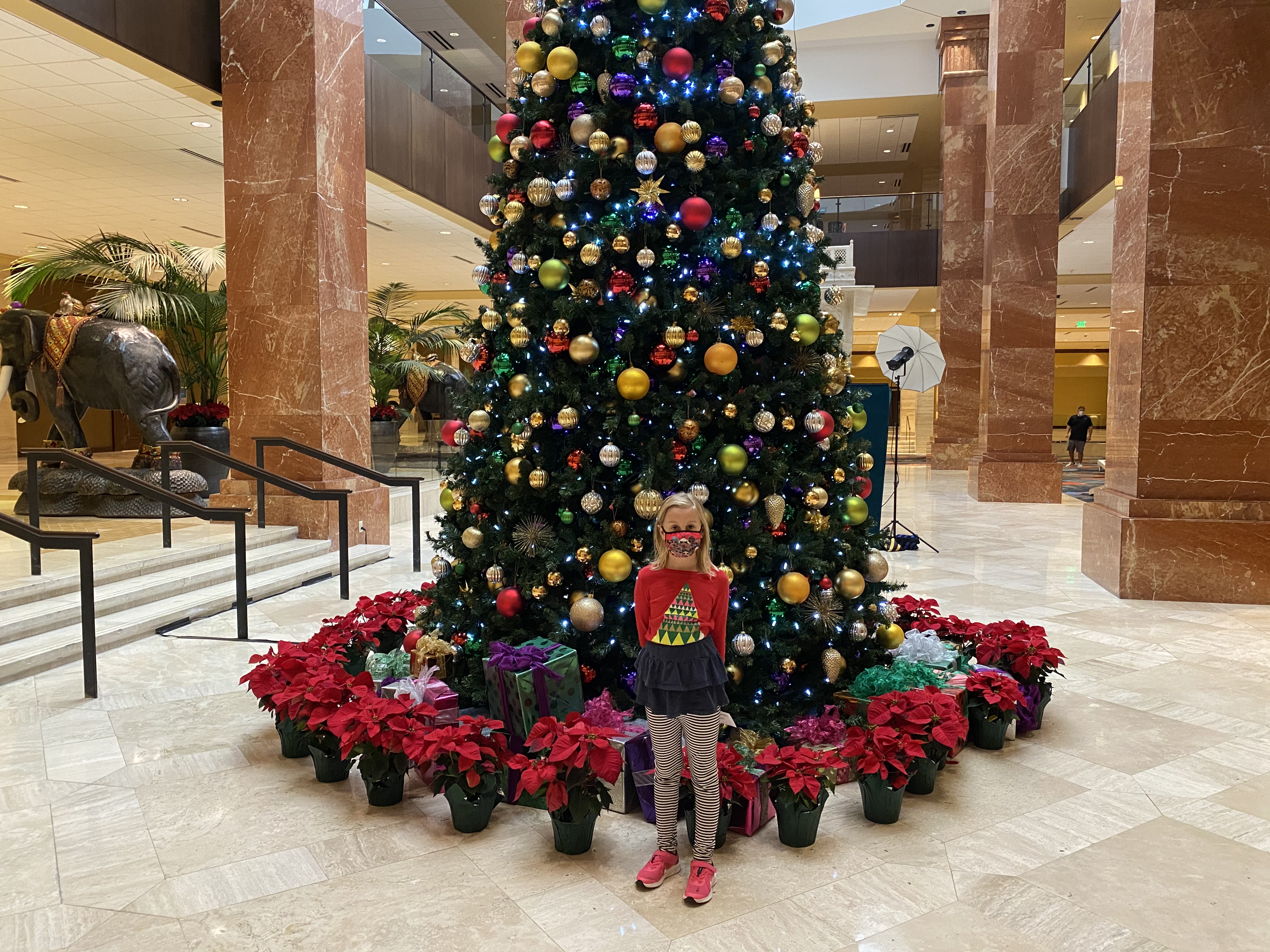 In addition to the holiday craft and game stations inside the hotel, there was also a screening of The Grinch who Stole Christmas, with free popcorn for kids.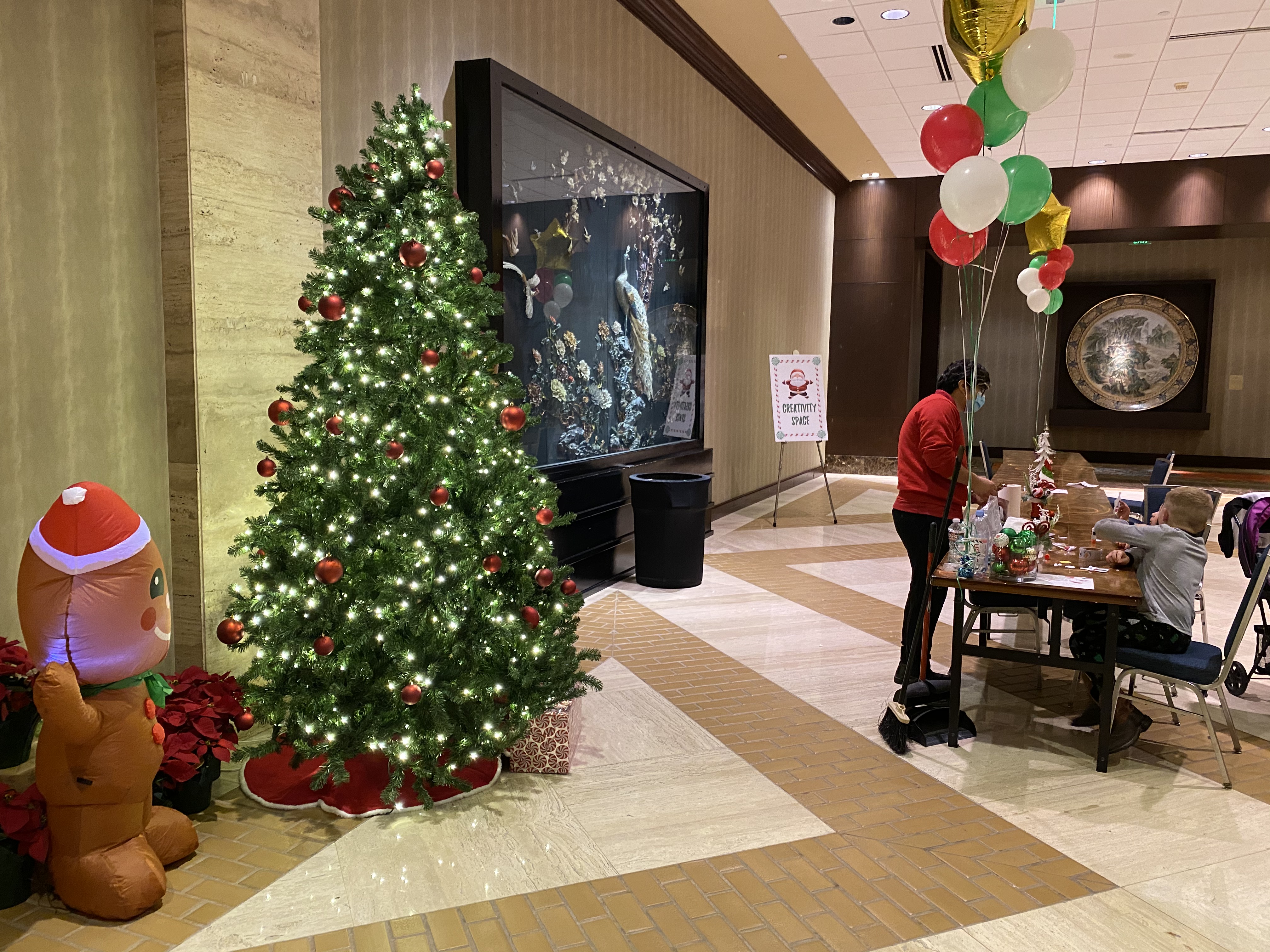 At check-in, my daughter received a letter to Santa template with an envelope addressed to the North Pole. She was excited to share her Christmas wish for "1,000 purple fox cats." I'm not sure what those are, but I'm hoping Santa limits her gift to maybe just one.
At a socially-distant Breakfast with Santa, we enjoyed Christmas tunes from a merry DJ, another visit from Santa and Mrs. Claus, and piles of delicious breakfast dishes. So much food. There was a breakfast taco station, an omelet station, and platters of delicacies were brought to the table as well. We were stuffed.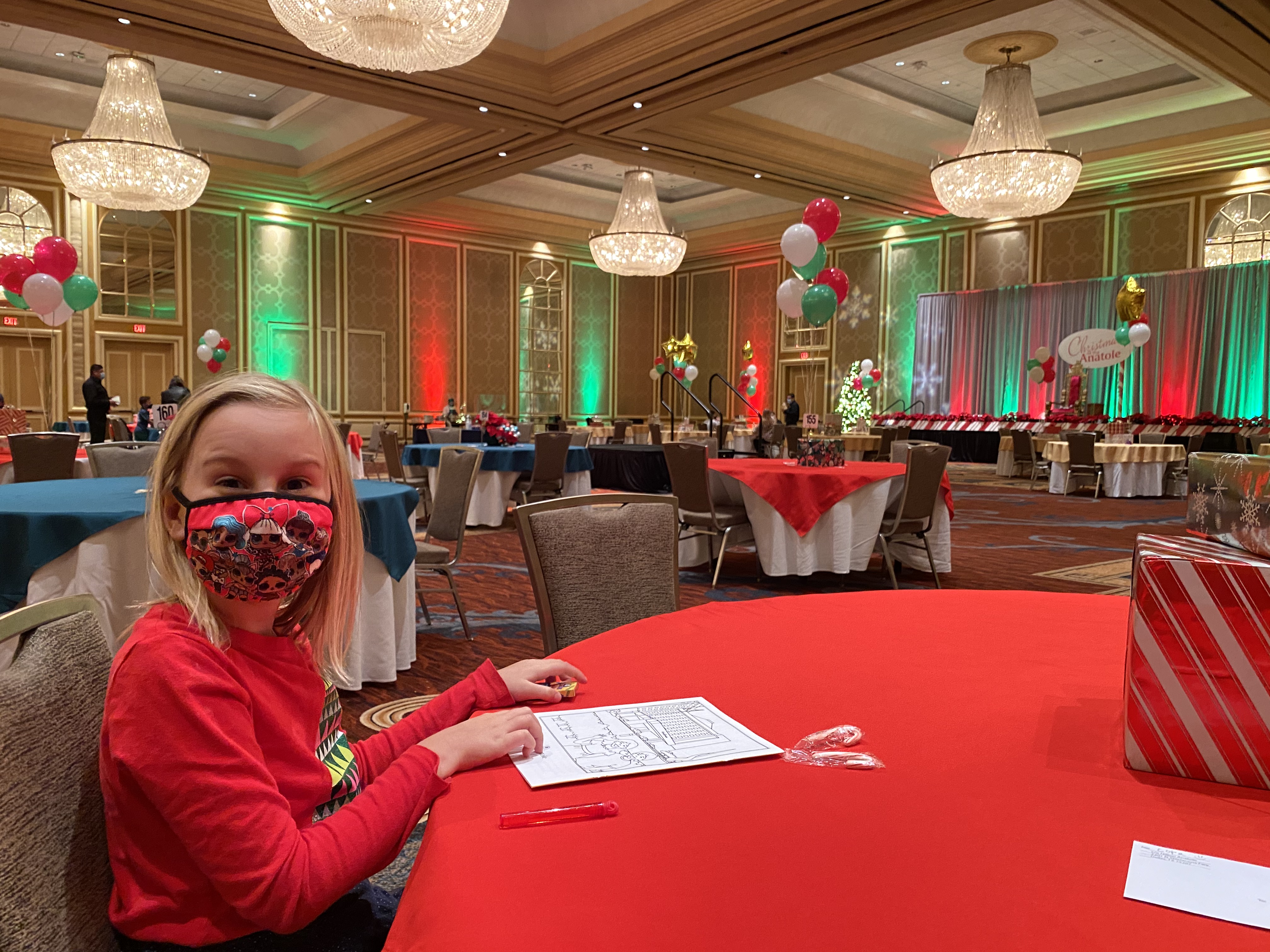 What a spread! We did our best to eat it all, but there were only two of us!
It was great to visit Santa and Mrs. Claus again during breakfast. My daughter was excited to deliver her letter to Santa in person.
Christmas at the Anatole Activities
Now through December 23, Christmas at the Anatole activities make it worth booking a stay at Hilton Anatole Dallas!
Guests who book a Breakfast with Santa or Santa Suite Package can enjoy holiday-themed activities throughout the hotel for all ages, including:
Photo opportunities with Santa and a live reindeer.
North Pole Café offering Naughty and Nice Cocktails and lite-bites for adults and children (I recommend the Peppermint Martini—yum—and the Margarita Flatbread. You can order menu items to-go and take them up to your room).
A performing Christmas Tree on stilts.
S'mores kits for use around the fire pit in the sculpture garden.
Children will be able to write letters to Santa and mail them directly to the North Pole via the mailbox in the lobby.
Evening movie night featuring holiday movies and popcorn.
Holiday arts and craft stations and games.
For details and to book your stay, visit the Hilton Anatole Dallas website.