The perfect way to kick off the Holiday Season in Austin, Texas is with the Chuy's Children Giving to Children Parade – here's all the details.
What child doesn't delight in a Holiday Parade?? I know my kids love to kick off the season with the annual Chuy's Children Giving to Children Parade in Downtown Austin – this year it's on Saturday, November 30, 2019 starting at 11:00 am.
It's 30 years for the unique parade, which asks spectators to bring new, unwrapped toys to the parade to donate to Austin's Operation Blue Santa program. One of our favorite things about the parade are the giant inflatable balloons – last year it was Kung Fu Panda, the Coke Polar Bear, a Smurf and Super Grover. And they will have local organizations like the St. Andrew's Unisaders and the APD Pipe & Drum Corps, playing their bagpipes as they make their way down Congress Ave. The parade is free to the public.
Last year over 50,000 spectators participated, and the parade collected 20 percent of the toys Operation Blue Santa needed for the season. Blue Santa brings toys to kids in need for the holiday season, along with a meal for the entire family.
Other than it's a really fun event for families, there is a great need that the parade helps fill……
"The need for kids in Austin has grown over the years," said Parade Director Brooke Cox. "The team at Operation Blue Santa has already started to prepare to serve over 25,000 children this year, and they need Austin's help to complete their mission. We encourage everyone to come enjoy the parade and bring a toy for someone who might not get one otherwise." The demand is always greatest for kids on the ends of the service spectrum – infants to 2-year olds and 12 to 14-year olds.
To find out more about Operation Blue Santa, visit www.bluesanta.org or call (512) 974-BLUE. For more on the Chuy's Children Giving to Children Parade, visit www.chuysparade.com.
Looking for a unique Holiday Gift? Take a look at the Pogo Pass & use our unique code to get $10 off: RWETHEREYETMOM
Are you new to R We There Yet Mom?
Welcome! We are a website dedicated to having fun and making memories in Central Texas and beyond! We love to travel and give you inspiration to take trips with your family as well.
But we know we can't always be traveling (or maybe we can??), so while we are at home, we have lots of fun activities for you to try in the Central Texas area.
Are you home for the Holidays? Check out all these fun events we have found happening over the next few months in the Austin area!
And don't miss these 28 Holiday Events happening in Austin this season!
And we love our BIG LIST of Things to Do in Austin!! Try to check off some of these over the Holiday season as well!
And don't miss any of the spectacular Holiday Light Displays that you can find in the Austin area this season! We have a comprehensive list to help you find them all!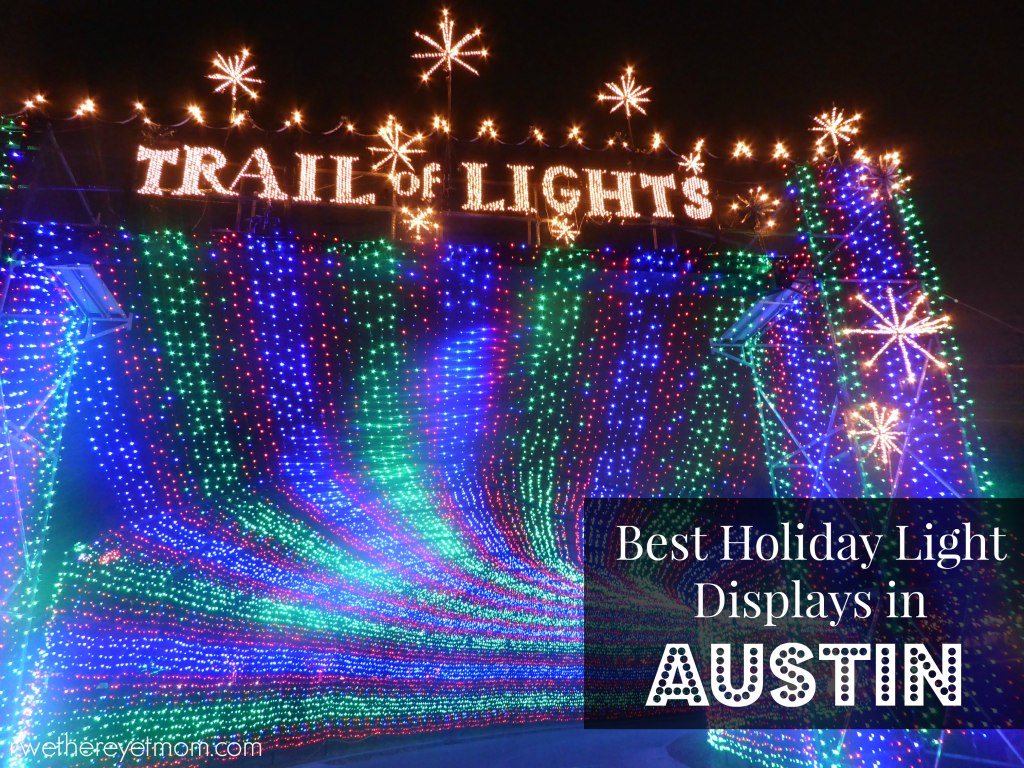 Best Holiday Light Displays in Austin ,Texas
Don't miss these great articles on more Holiday Fun in Austin!
28 Holiday Events in Austin
10 Things You Must See at Austin's Trail of Lights this Year
5 Tips for Austin's Trail of Lights
Holiday Light Displays in Austin
Where to Find A LIVE Christmas Tree in Austin
Zilker Holiday Tree
Where to Find Santa Claus in Austin