Ski season in Colorado is now longer than ever. With 17" of fresh snow just last week, Breckenridge Ski Resort has extended its ski and snowboard season through the first two weekends in June. Meanwhile, Keystone Resort recently announced a capital improvement proposal to upgrade snowmaking, which could allow the resort to open for the season as early as October. So, that only leaves three months to fill with non-skiing fun. Fortunately, there is still tons of Colorado family fun on offer—at the resorts and beyond—all summer long!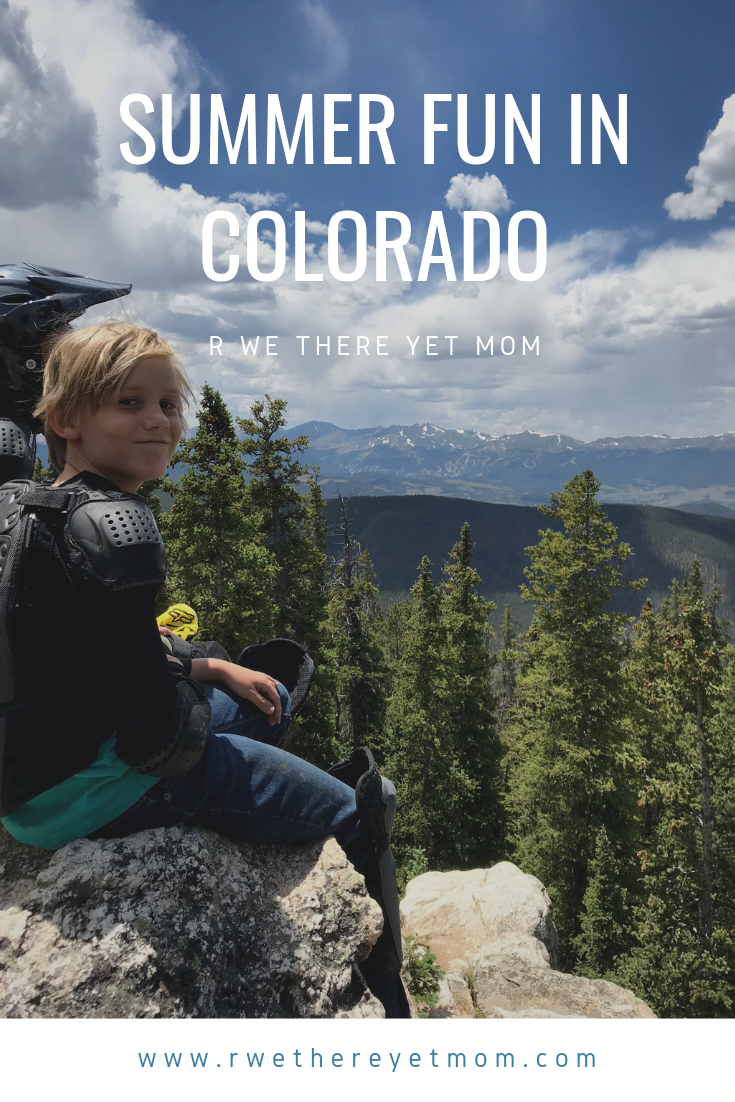 We have written extensively about how much we love skiing in Colorado (check out 5 Things I Learned Skiing at Breckenridge and our Ultimate Guide to Keystone Resort with Kids). But, guess what? We love visiting Breckenridge and Keystone Resort in the summer, too. With festivals, horseback riding, whitewater rafting, and snow tubing, your family will have a blast. Here are some of the fun activities and events you can expect this summer, while counting the days until you can ski again.
Epic Discovery at Breckenridge: A Mountain of Summer Fun
This summer, enjoy mountain fun at Breckenridge Ski Resort's Epic Discovery, offering a combination of family-friendly and thrill-seeking outdoor activities.
The summer fun starts at Peak 8 Base Camp, accessible by the free BreckConnect Gondola in town, where you can try the Gold Runner Coaster and Alpine Slides. From there, take a scenic ride on the Colorado SuperChair to Alpine Camp and find the Expedition Zipline Tour, Gold Summit Climbing Wall, and the Alpineer Challenge Course. There's something for everyone.
Take a Ski Run Trail Ride with Breckenridge Stables
From mid-May (weather-permitting) to September, families can enjoy a scenic trail ride between Peaks 9 and 10 on the Tenmile Range above Breckenridge. Melting snow is cleared off ski slopes, and Breckenridge Stables brings some of their 100 horses to Peak 9 for the start of four months of trail rides. All ages and abilities are welcome to join a 90-minute trail ride up the mountain. It's a unique way to explore the Rockies.
Historic Hike with the Breckenridge Heritage Alliance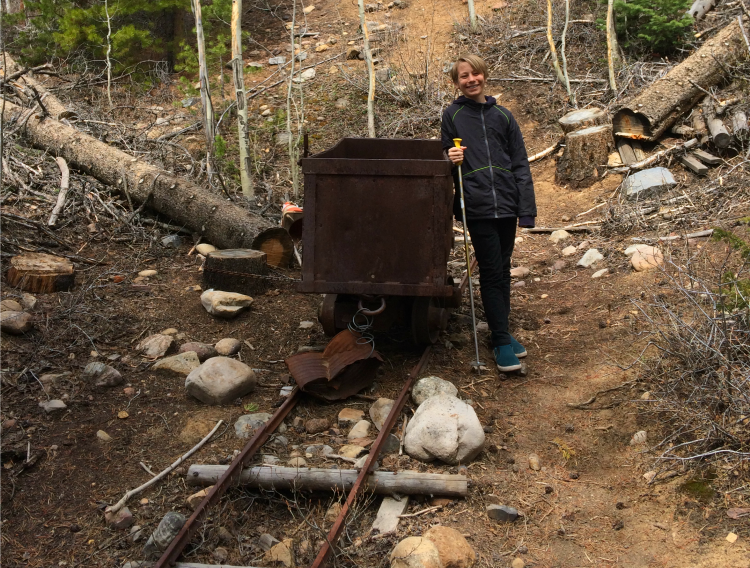 Join a local expert to explore the history of Breckenridge. A historical hike with the Breckenridge Heritage Alliance is a great way to sneak in a little educational fun. My family enjoyed the relaxed 90-minute Iowa Hill Gold Miners Hike, and learned quite a bit about life as a Colorado prospector in the 1800s as we trekked up the mountain. Many mining artifacts are displayed on the hillside, and our expert guide, Ronnie, did an excellent job of explaining the various techniques used for gold panning during our 1.5-mile hike. It is now illegal to pan for gold in the national historic mining district in Breckenridge, but Ronnie sure did tempt us by mentioning that only 20% of the gold in Colorado has been discovered.
Summer at Keystone: Festival Season
Summers are for festivals at Keystone Resort. Make your plans to visit during one of these great events: Keystone Bacon & Bourbon Festival (June 22-23); Keystone Wine and Jazz Festival (July 13-14); River Run Village Art Festival (July 27-28); Keystone Bluegrass and Beer Festival (August 3-4); Mountain Town Music Festival (August 17); Keystone Oktoberfest (August 31) and Taste of Keystone (September 1).
Stars and Guitars – Kidtopia's Signature Summer Event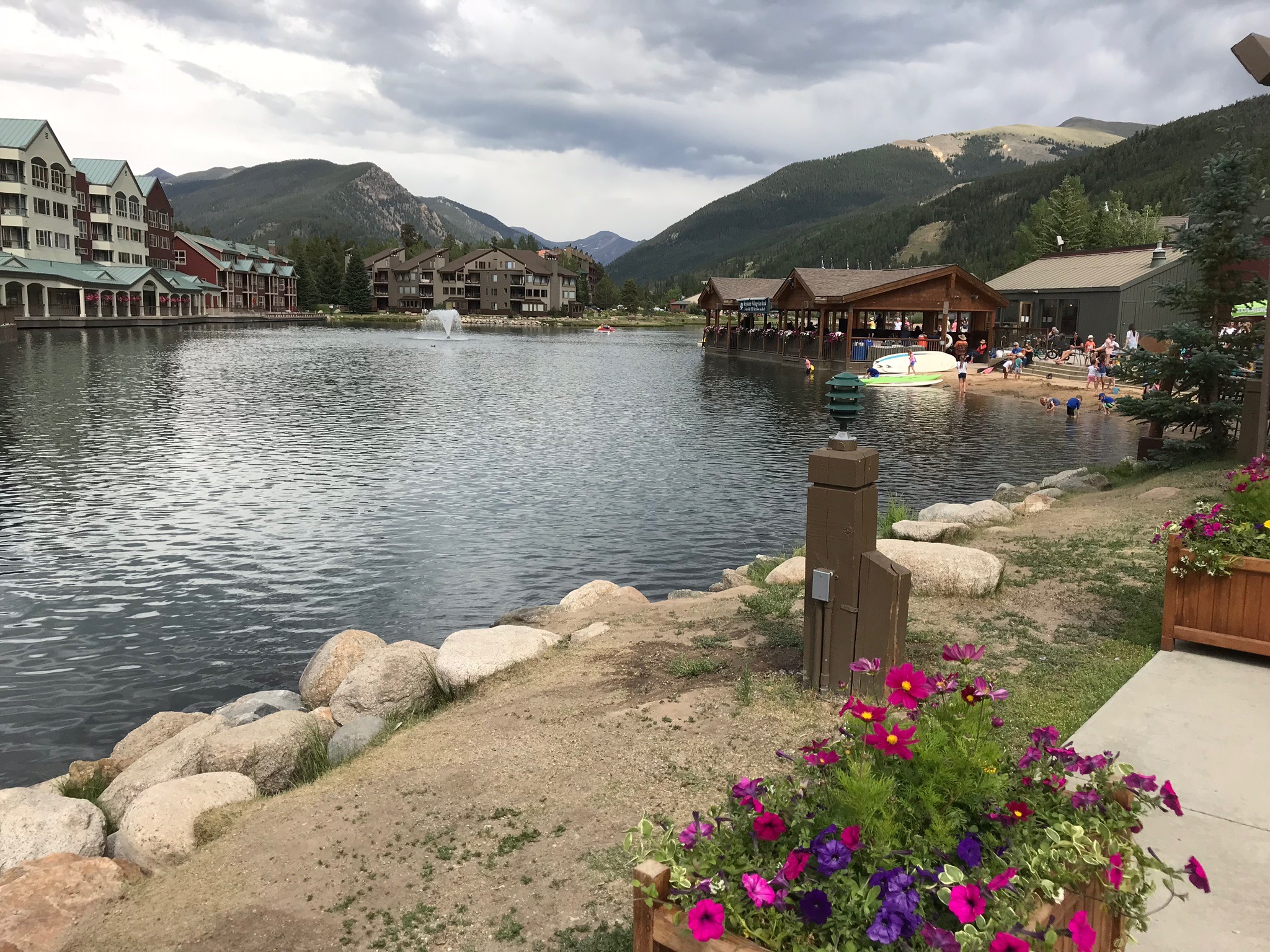 Returning for its second season, Kidtopia's Stars and Guitars event offers four days of free family fun. From July 4-7, enjoy live outdoor music, daily activities, and lodging discounts. The special Kidtopia Stars and Stripes Party will highlight the event with a barbecue, bounce houses, face painting, Kidtopia Kidzfest, and a special concert. My family visited Keystone last year for the 4th of July weekend and we loved all of the free activities happening around Lakeside Village. Also at Keystone Lake, there is a small beach area and water sports, including stand up paddle board kayaking. My boys and I rented paddle boats. While there, don't miss the chance to dine at the Bighorn Bistro and Bar!
Mountain Biking at Keystone Resort
Last summer at Keystone Resort, we gave mountain biking a try and it was the experience of a lifetime. It was a challenging, hot and sweaty pursuit, but such a thrilling adventure to ride bikes down the side of the mountain. My boys–ages 10, 12, and 16–and I loved our Keystone Bike Academy family lesson, led by a certified mountain biking instructor. We spent the morning learning basic skills—like how to stand while riding the bike—before graduating to the Skills Park. There, we got to try navigating moguls, rock gardens, berms, and boardwalks at the base of the mountain. After three hours of instruction, our instructor took us up the mountain by ski lift and helped us navigate the extensive Keystone Bike Park trails. If you go, I highly recommend booking a lesson. Mountain biking is more difficult than you might expect, but the scenery is glorious.
Snow Tubing
Snow tubing in July? So much fun! Ride the Keystone ski lift up nearly 12,000 feet to the top of the mountain, and slide down groomed lanes of snow. The tubes go fast and you can ask for a spin. My boys loved it. There were lots of happy screams, and a few lost hats. Once you reach the bottom of the lanes, hop aboard a fully enclosed magic carpet and be whisked back up to the top for another run. When you're all worn out, walk to the mountaintop Overlook Grill for lunch. The views can not be beat!
Whitewater Rafting
This will require a little driving, but I highly recommend making the time to try a scenic half-day rafting excursion on the Arkansas River with Performance Tours Rafting in Buena Vista. Rafting season starts as early as May, when the water is still freezing cold. Our guide gave us the opportunity to jump in the river, but my son who took her up on it immediately regretted his decision. I vote for staying in the raft and just enjoying the incredible scenery.
Do you visit Colorado in the summer? We'd love to hear about your favorite adventures. Let us know in the comments!