Do you have an odd job that you are looking to hire someone for? We have found one of the easiest ways to locate just the right person for the job using Thumbtack, a local services marketplace for any type of professional you could think of. Recently, we used Thumbtack to hire a landscaper and the experience was wonderful.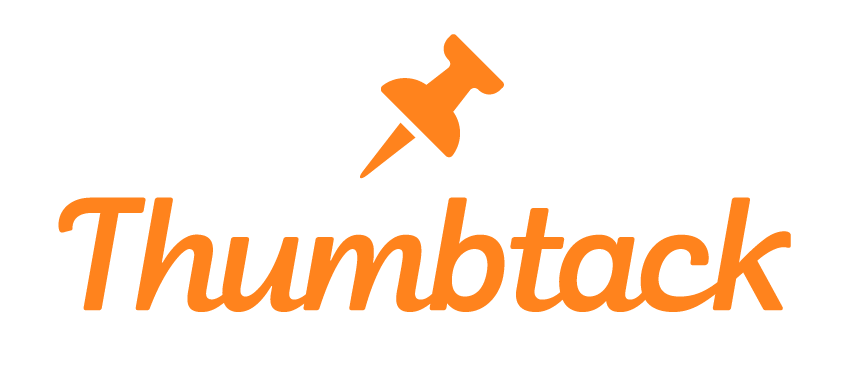 Finding just the right person to do a renovation around the house has always been difficult to me. I struggle with taking the time to do the research to find someone.  I hem & haw over their website and online recommendations.  I put out messages on social media asking for recommendations.  The whole process of calling to book an estimate and coordinating a time with multiple companies is daunting to me.  And jobs that should be only 2 weeks in duration become a 2-3 month long process.
Sound familiar?
Earlier this summer, we were asked to give Thumbtack a try for a "project" that we needed to get done.  For years I have looked out at my pool and thought how it needed something to complete it.  I have always wanted big, lush palm trees to make our backyard into a mini tropical oasis and thought this was just the project I wanted to have done.
Because of various issues finding the right professionals to hire for jobs in the past, I was doubtful that this would be a smooth process.  I couldn't have been more wrong. Using Thumbtack to hire landscapers to build my backyard oasis was one of the smartest moves I have ever made in our home improvement journey.
What is Thumbtack?
Thumbtack is a local services marketplace where you can get free quotes from service professionals without ever having to pick up the phone. From singing lessons to personal trainers, home improvement to wedding photographers, Thumbtack is available in all 50 states.  And getting multiple quotes from various service professionals is easy, fast & free.
How does Thumbtack Work?
Thumbtack offers both an online site and app to book your service through.  After signing in, Thumbtack will ask you a series of questions about the job you would like to have completed.  For me, I knew immediately that I wanted to find a service professional that could help me with designing & landscaping the area behind my pool, so I quickly went through the questions, that Thumbtack asked to narrow down the companies that could help me.  The whole process took less 10 minutes.
Within an hour, I had my first company reach out to me through the Thumbtack website.  You can choose to communicate through their website or via text.  I liked being able to control the way they could get in touch with me, as I didn't have to give anyone my phone number until I was ready to work with them.
The next morning, I woke up to 2 more companies pitching me their services.  Their offers included links to their websites, pictures and recommendations from former customers. I loved that it was all delivered to me and I didn't have to spend hours researching it online.
From this point, you have the option of picking who you want to work with and moving forward with the project.  And it doesn't cost you a dime.
Thumbtack vs. Booking it On My Own
This past Spring, I started working on my backyard.  After investing in a pool, we waited a few years to complete the rest of the yard.  We wanted to extend our patio and build an outdoor living area with a fireplace. As I mentioned previously, finding the right person to do the job is always the hardest part for me.  I kid you not, it took me 3 months to find a project manager that understood my vision, that came recommended and would work within our budget. Three months. 
So I was absolutely ready to try Thumbtack when the opportunity came my way, but had my doubts it would be any smoother.  The process to hire our landscaper took less than a week.  After receiving 3 pitches within the first 24 hours of submitting my job on Thumbtack, I was able to communicate back and forth with them as to what I wanted and what my budget was.  We ask 2 of the companies to come out and provide us with a quote.
Within a week of starting the process with Thumbtack, we had 2 quotes and made a decision.  The difference between hiring for our patio and hiring for our landscaping was night and day. Thumbtack eliminated everything I hate about hiring people for jobs – researching, back & forth phone calls, appointment-making, waiting for relies to emails, and more. It was such a positive, easy experience that I look forward to using them again in the future.
Our Thumbtack Tropical Oasis
I would be remiss to not mention that I believe Thumbtack has incredible professionals to choose from as well.  Our landscapers that we hired were incredible. The company sent out a design professional who met me at the Nursery to find the perfect trees & plants we wanted to use.  He was incredibly knowledgeable and give us great recommendations.  We wanted palm trees that would sustain the heat & sun that we get here in Texas.  He helped us pick out 2 beautiful Washingtonia Filibuster Palms and a pretty Magnolia tree.
Four guys showed up for Install Day, including the owner of the company, who went over the care of the new trees with me. The palm trees were heavy and the job was difficult, but the finished product is exactly what I wanted.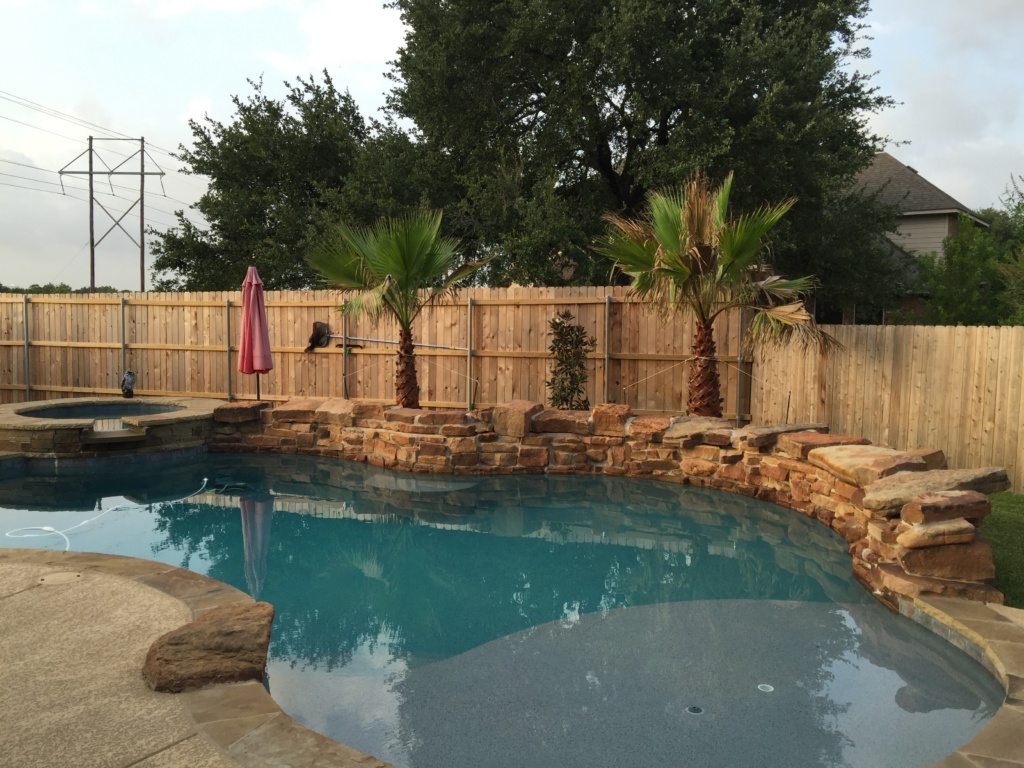 I was very impressed with Thumbtack from the start to the finish.  It was such an easy process to find a service professional that I have already been thinking of other jobs I have around the house that I need to find someone for.
I bet you do too – swimming lessons for the kids? Birthday cakes? Sewing drapes for your formal dining room? Painting the master bedroom? New carpeting for the stairs……… And that's just the start of my to-do list. I can now Consider it Done with Thumbtack.
Thumbtack is the destination you can go to for anything you need (learn a new language, get in shape, remodel your home…) and Consider it done. Tell us what you need. Get free custom quotes. Hire the right pro for you. You can find Thumbtack online, on Facebook, Instagram, Twitter, & even Pinterest. 
This is a sponsored conversation written by me on behalf of Thumbtack. The opinions and text are all mine.