With graduations filling up the month of May, we found creative graduation gifts to help you do more than just money & a card. 
It's that time of year for high school & college graduations.  And every year, I am faced with wanting to find creative graduation gifts for those graduates in my life.  So I did a little research and put together a great list of fun ideas that you can make fairly easily that your graduate will love.
And though most graduates are just excited to be done with high school and/or college, you know that their hard work deserves a bit of recognition.  So I love all the fun & creative graduation gifts we found to share with you.  These ideas will mean a lot to the graduates and place a lasting mark of their big day!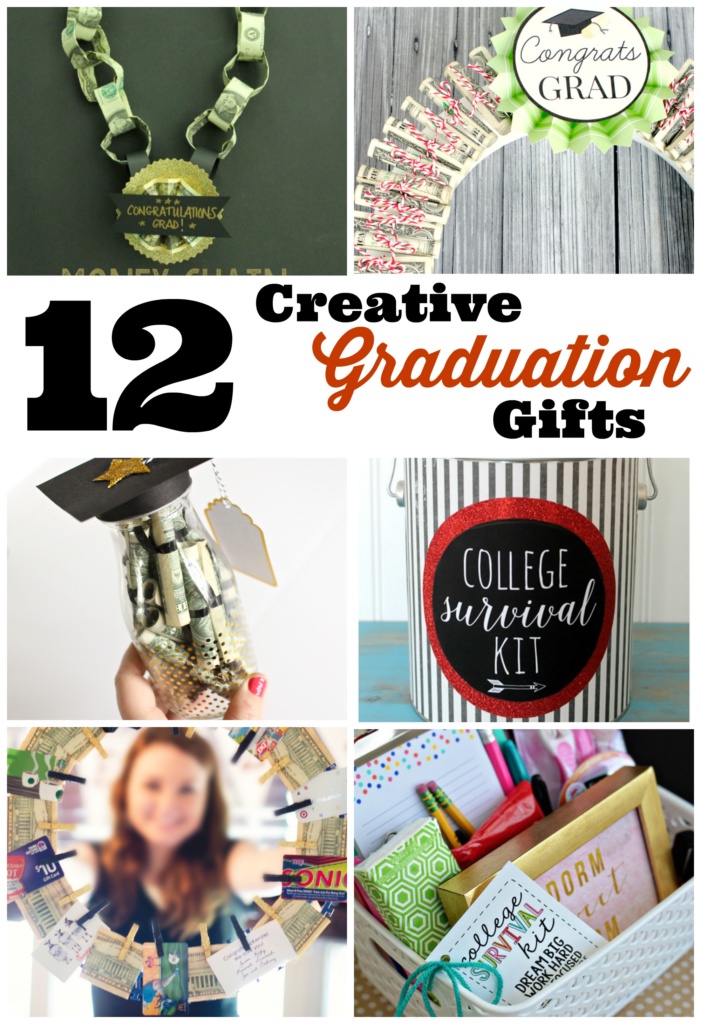 12 Creative Graduation Gifts
Graduation Glass Bottle Gift from CraftyMorning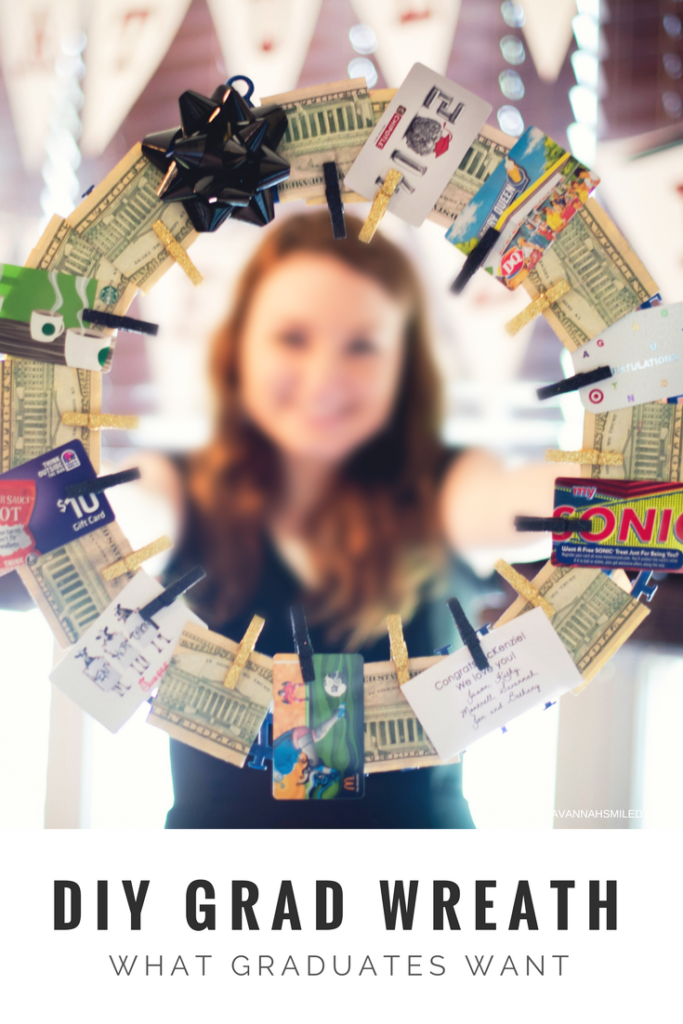 Gift Card Wreath from SavannahSmiled
College Survival Kit by GingerSnapCrafts
Cash/Gift Card Wallets by Natural Green Mom
Money Chain by LessThanPerfectLifeofBliss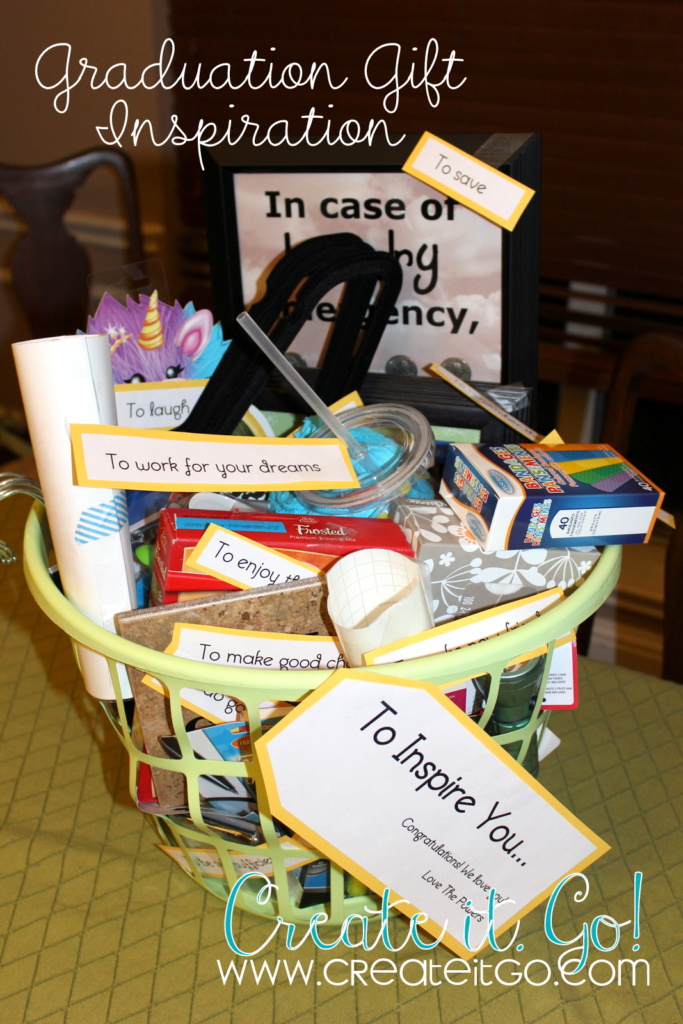 Graduation Gift Basket by CreateiItGo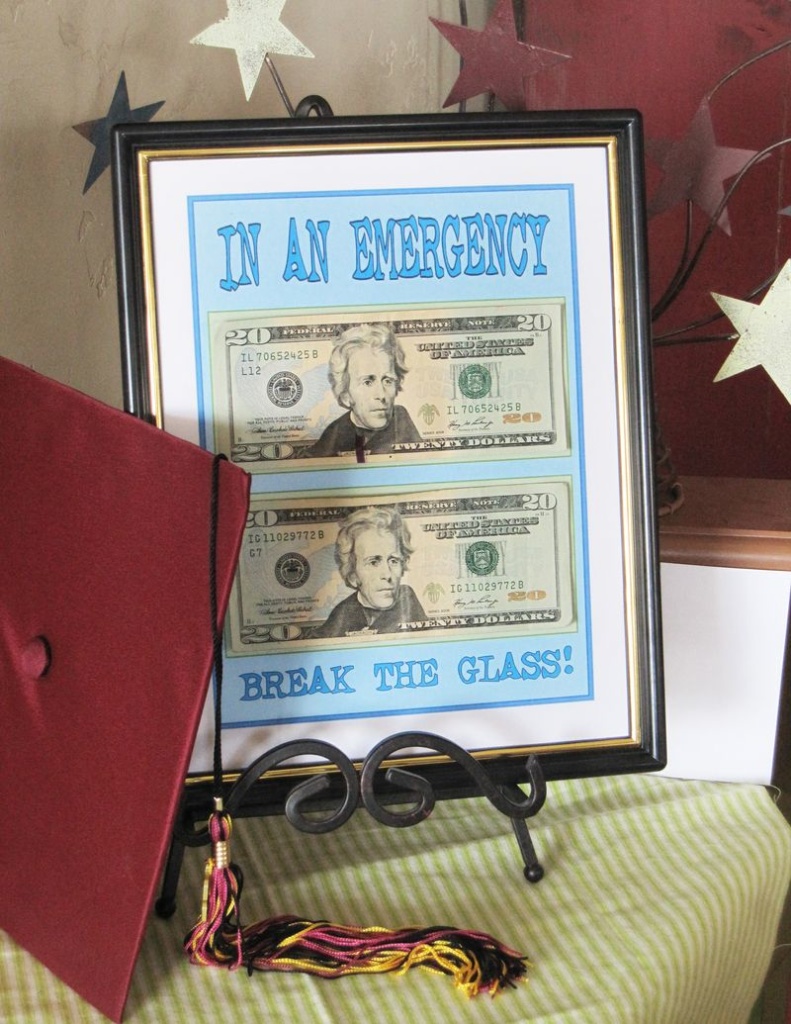 Emergency Cash by The Sendo Blog
Get a fun cookbook like this with some pots & a few ingredients to get them started.
College Survival Kit by ThirtyHandMadeDays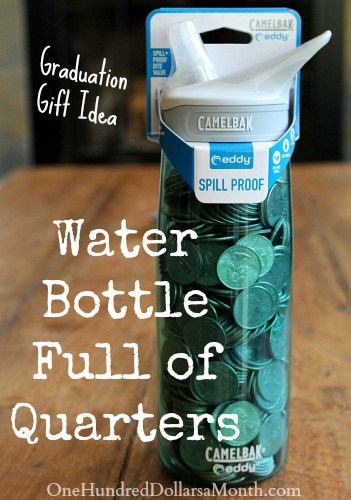 Quarters Water Bottle by OneHundredDollarsaMonth
Love this fun idea from Pinterest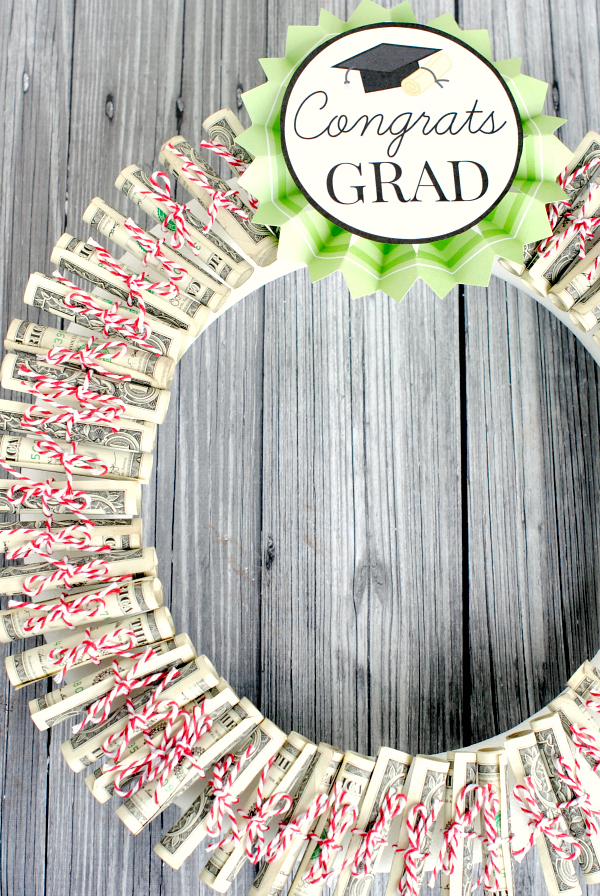 Cash Wreath by Crazy Little Projects
I hope these fun ideas provided you with a little inspiration to make your own creative graduation gifts.  Most graduates I know are just appreciative that you came to their graduation or party and are not expecting a gift, but it is sure fun to make something creative like this for them! I would love to hear your own ideas for creative graduation gifts – please leave them in the comments!
More End of School Year Articles You May Enjoy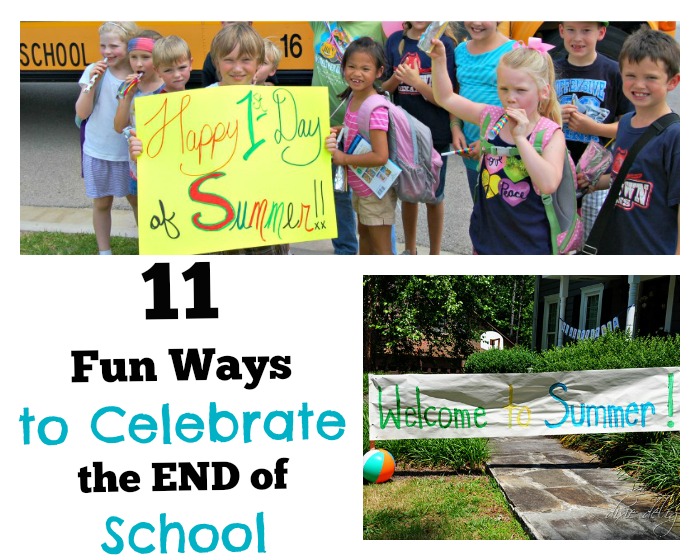 11 Fun Ways to Celebrate the End of School