Spring brings us fun events – especially Easter Events! Here's a comprehensive list of all the Easter Egg Hunts, Spring Carnivals, and more in the Austin and surrounding areas. Many thanks to Brilliant Sky Toys and Books for sponsoring this roundup of events. Be sure to check out their event happening on April 5th and use their 20% off coupon while there!
Austin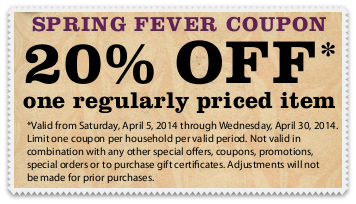 Bee Cave
Buda
Cedar Park
Driftwood
Easter Egg Hunt at Trattoria Lisina- Sunday, April 20 at 9:30 a.m. We will have two hunts, age 5 & under and 5 & up. They will both start at 9:30am at 2 different spots on the Mandola Estate. FREE! Trattoria Lisina, 13308 FM 150 West.
Georgetown
Easter egg Hunt– Saturday, April 12 at 9 a.m. Bring your basket for our Annual Easter Egg Hunt! There will be 25,000 candy eggs to gather and a grand prize egg for each age division. Grand prize baskets are donated by the Primrose School of Georgetown. Each age division will be assigned a specific softball field to carry out their hunt. FREE! The horn sounds promptly at 9:00 AM. Please arrive at McMaster Athletic Complex by 8:45 AM. Age categories are 2 & under, 3-4, 5-6, 7-8, 9-10. McMaster Athletic Complex, 101 W. L. Walden Drive, Georgetown.
Hutto
Annual Easter Egg Hunt- Saturday, April 19 from 9- 10:15 a.m. Children of all ages from all over Hutto and neighboring communities came out to greet the Easter Bunny and Hutto Hippo and hunt for goodies on the hill at Fritz Park. Prize eggs were hidden on the hill for hunters to find and turn in to claim a prize. Hunts are split into age groups: 0-3,4-6, 7-8, and 9-10. This year's event will be begin at 9am. The annual event has been a rain or shine event so please be prepared for the weather. We also ask that you leave your pets at home during this event. FREE! Fritz Park, 400 Park St., Hutto.
Lakeway
Eggstravaganza! – Saturday, April 12, at 2 p.m. Rain or Shine! Happy Easter, Happy Spring from the City of Lakeway! Celebrate the season with Eggstravaganza! at City Park, located at 502 Hurst Creek Road. Bring your basket! The event will begin at 2:00 p.m. Age specific egg hunts will begin at 2:45 with the 7 – 8 year-olds going first, followed by the 5 – 6 year-old group. We will have the hunt for the 3 – 4 year-olds around 3:00 and cheer on the 1 – 2 year-olds after that. Children from the area are invited to participate in all the festivities which will include a petting zoo, a cookie decorating craft, mural coloring, spin art, a visit from the Easter Bunny, glitter tattoo artists and a special guest Darren Peterson with his trained animals. Snowcones will be available for purchase. Please, no dogs at this event. FREE! For more information, please call 512-314-7532. Lakeway City Park, 502 Hurst Creek Road, lower level.
Leander
Spring Egg-Stravaganza – Sunday, April 13, from noon – 1 p.m. Join the Leander Parks & Recreation Department for the annual Spring Egg-stravaganza candy hunt. The hunt will be done in waves based on age groups: 12:15 p.m. (Ages 3 and under); 12:30 p.m. (Ages 4-6); 12:45 p.m. (Ages 7-9); 1 p.m. (Ages 10-12). Bring your baskets, smiles, and join us for a hopping good time! The Spring Egg-stavaganza is presented by HEB Plus in Leander and Randolph Brooks Federal Credit Union. This is a FREE event. For more information contact the Parks & Recreation Department at 512-528-9909. Robin Bledsoe Park, 601 S. Bagdad.
New Braunfels
Flashlight Egg Hunt – Saturday, April 12, from 7:30 – 9 p.m. An illuminating challenge-egg hunt by flashlight! Each hunter should bring their own flashlight and basket. There will be prize eggs and lots of treats. Children will be divided into age groups. (Ages: 2-11) Early Fee: $5.00/hunter by April 4th; Late Fee: $7.00/hunter after April 4th; $10.00/hunter at the event. Bunny arrives at 7:30, Hunt begins at 8:00. Cypress Bend Park.
Pflugerville
Annual Spring Pfling – Saturday, March 29, from noon – 4 p.m. Bring pfamily and pfriends out to enjoy the beauty of spring in Central Texas. The Parks and Recreation Department stages the ever popular Spring Pfling each year at Heritage Park. Vendors will share Pflugerville's local opportunities for fitness, healthy living and landscaping. Pfamily pfun with face painters, free pony rides, petting zoo, moonwalks and balloon artists. FREE! Heritage Park, 901 Old Austin Hutto Road.
Round Rock
Brushy Creek Egg Hunt – Saturday, April 12, from 10 a.m. – noon. The District invites everyone to the Annual Egg Hunt at Cat Hollow Park. Hunt eggs with delicious candy inside. Age-specific egg hunt groups will start promtly on time so don't be late! Arrive early to locate your child's hunt area! Age Group Egg Hunt Times: 0-2 years starts at 10 a.m.; 3-4 years starts at 10:15 a.m.; 5-6 years starts at 10:30 a.m.; 7 and up starts at 10:45 a.m. FREE activities include Pictures with the Bunny (bring your own camera), Mini Hoops, Inflatable Obstacle course, Petting Zoo, Pony Rides, Face Painting, Cartoon Art, Egg Decorating, Music, Game Stations, and Popcorn. Cotton Candy and Snow Cones will be available for a small fee. Cat Hollow Park, 8600 O'Connor Dr.
Flashlight Easter Egg Hunt & Movie in the Park – Thursday, April 17. When the park is dark, your flashlight will be your guide to candy, eggs, and prizes at Old Settlers Park. In this annual flashlight egg hunt, bring your flashlight and basket to search for eggs in a treat filled hunt ring and then stay for the Movie in the Park featuring Rise of the Guardians! Please meet at the Lakeview Pavilion 30 minutes before your hunt time to check in. 7:15 p.m.: Twilight Egg Hunt (registration *22892), for ages 0-4 years. Not quite as dark for our younger hunters. Only one parent will be allowed in the hunt ring to assist, Parent must stay with hunter at all times. 8:15 p.m. (registration *22893): Flashlight Parent Assisted Hunt, Ages 5 Years and Older- One parent will be allowed in the hunt ring to assist, Recommended for our younger hunters. Parent must stay with hunter at all times. 8:45 p.m. (registration *22894): Flashlight Children Only Hunt, No parents allowed in the hunt ring, Recommended for older hunters. 9 p.m. Movie in the Park featuring Rise of the Guardians. The movie is FREE for the entire family, but registration is required for the egg hunts. There will be no event day registration for the Flashlight Egg Hunt so register early. Tickets are pre-sale only and will sell out, so purchase your tickets now! Fee: $4 Early Registration (through April 6); $5 Late Registration (April 16). Old Settlers Park – Lakeview Pavilion & Festival Area.
Breakfast with the Easter Bunny – Saturday, April 19, from 9 – 11 a.m. Includes free pancakes, an egg hunt, and a visit from the Easter Bunny. Cost is $10 per child age 2 and up, $5 for ages 12 – 24 months. Advance registration is required. Call 512-828-0000 to register. Safari Champ, 1400 E. Old Settlers Blvd, #200.
Play for All Abilities Park Special Needs Egg Hunt – Saturday, April 5 at 9 a.m. Seton Medical Center Williamson Outpatient Pediatric Rehab and Round Rock Parks and Recreation Department invite you to come out to the Play for All Abilities Park for our first-ever special needs Easter Egg Hunt. This is a family-centered event, focusing on active participation for children with various disabilities or limitations. Siblings are welcome to participate in the hunt. Pre-registration for this event is required (see barcodes below). There is a limited number of participants allowed in each hunt, so sign up early to secure your space. This event is FREE, but again does require pre-registration. No event day registration will be allowed. You may pick up your egg hunt wristband on site the day of the event. Please bring your registration confirmation to pick up your wristband. We ask that you arrive 20 minutes prior to your hunt time to ensure that you are able to attend your designated hunt time. Hunt Schedule: 9:00 (registration *22391) & 9:30 (registration *22392): Special needs children ages 5 and under with siblings of any age. 10:30 (registration *22393) & 11:00 (registration *22394): Special needs children ages 6 and older with siblings of any age. For more information about CPATH (Cerebral Palsy Awareness Transition Hope) or CPals (the social program!), visit https://www.facebook.com/cpathtexas and https://www.facebook.com/AustinCerebralPalsy.
San Marcos
Farmer Fred's Garden Spring Carnival – Thursday, April 17, 6 – 9 p.m. Free admission, free carnival games with prizes and candy, Bunny pictures ($3), train rides ($2.50), concessions available for purchase. Egg hunts will be in 4 age groups: ages 1 – 3 at 6:15 p.m., ages 4 – 5 at 6:45 p.m., ages 6 – 9 at 7:15 p.m., and ages 10 – 12 at 7:45 p.m. FREE! San Marcos City Park, 170 Charles Austin Dr.
Step into Brilliant Sky Toys & Books and discover something different. Locally owned by Mommy of 2, Maya Pomroy hand selects every item in the shop. Explore an unparalleled spectrum of the finest, most developmentally sound playthings that the world has to offer. Interact with people whose sole mission is not just to satisfy our customers, but delight them. Enjoy our passion for play, our commitment to fun, and our dedication to helping every visitor find their way to play.
If you would like to let us know about more Easter events happening, please leave a comment with all of the details.