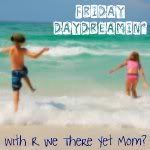 Welcome to a SPOOKY edition of Friday Daydreamin'……Halloween Style!!
Post your favorite Halloween Pictures – cute kiddos, funny costumes, trick or treating,……post them!! We want to see your favorite!
Remember that excited feeling when you hit the ground running to go trick or treating? That "I-don't-know-which-way-to-run-but-I'm-gonna-run-because-I-want CANDY-NOW" feeling?? It's such a fun thing for kids to do and I was lucky enough to capture this excitement back in 2007. Off we go!!
I can't wait to see all of your pictures!
Make sure you post them, link up here, and then visit everyone else – we all love a little comment love, especially with this fun edition!
Happy Halloween!!