Happy Friday friends! Time for Friday Daydreamin'!
Join us each Friday by linking up your favorite travel post of the week and I will do my best to see them all over the weekend. I hope you will take a few minutes and visit some of the link ups too.
I love this link-up party because I get to learn & see so much travel through the eyes of all my fellow travel bloggers. I have learned so many amazing things and seen some gorgeous pictures thanks to y'all sharing your travels here. I hope you continue to do so.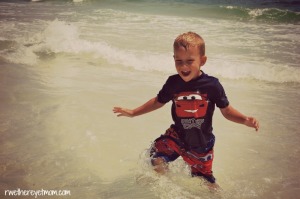 No daydreamin' for us today -we are heading to the beach! We are surprising the kids with a quick trip down to South Padre Island (about as south as you can get in Texas). We are staying in a resort on teh beach, so I plan to have my feet in the sand!!
For the past 2 summers, we have taken a week to go to the Florida Panhandle and fully relaxed ont eh white sandy beaches there. This year, since we are heading West, we are not going to FL. So, it was the perfect opportunity to check out SPI. We shall let you know!
What are you daydreamin' about or doing this weekend?? Link up your favorite travel post of the week below – I'd love to hear about it!