It's never too early to start planning for Holiday Fun and we found 10 great Holiday Events in San Antonio, Texas for you!
The Holidays are soon upon us! And the city of San Antonio really knows how to celebrate the Holiday Season. Check out these fun Holiday Events in San Antonio in November & December!
Holiday Events in San Antonio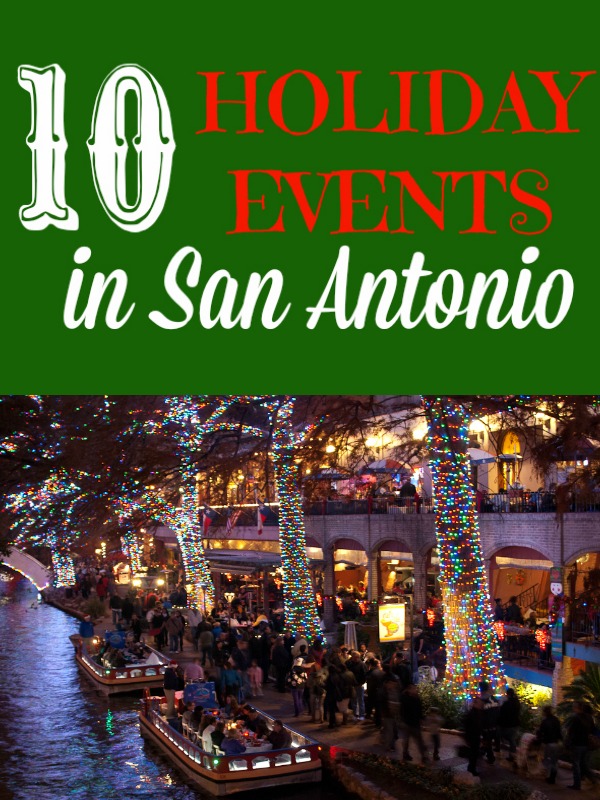 Holiday Events in San Antonio: Santa's Ranch
New Braunfels, Texas
A drive-thru Christmas Light Park is located just 15 minutes north of San Antonio on I-35. With over 1 million lights and 100 displays & animations, the one mile drive thru park is seen from the comfort of your own vehicle.
---
Holiday Events in San Antonio: SeaWorld's Christmas Celebration
SeaWorld San Antonio
See San Antonio's favorite park get dressed up for the Holidays with special decorations, Holiday-themed shows, hot cocoa, Santa Claus and more! Our favorite is SnowWorld, where you can have a snowball fight & go sledding….in Texas! Christmas Celebration is included with the park admission.
---
Holiday Events in San Antonio: Zoo Lights
San Antonio Zoo
The Zoo Lights is a nighttime holiday tradition for the whole family! Stroll under hundreds of thousands of twinkling lights while you sip hot cocoa, roast s'mores and enjoy an all-new light show. Plus, visit Santa and tell him what's on your Christmas wish list. Also, new this year is the ice skating rink and camel rides.
---
The University comes alive with millions of twinkling lights with a big production & candlelight processional on November 17. Lights across campus will remain on through January 6.
---
This classic tale comes to life with Ballet San Antonio and the San Antonio Symphony. It's the perfect family traditional Christmas show. Get your tickets now. If you miss these performances, you can see the Moscow Ballet perform The Great Russian Nutcracker at the end of the month at The Majestic too.
---
Holiday Events in San Antonio: Ford Holiday River Parade & Lightning Ceremony
San Antonio River Walk
Christmas in San Antonio would not be complete with out time spent seeing the River Walk dressed in twinkly lights. And the River Parade is such a fun event to kick-start the season off. If you miss the parade, make sure to come down and enjoy nightly River Boat Caroling thru December 21.
---
Holiday Events in San Antonio: A Wonderland Christmas
Morgan's Wonderland
On Weekend nights leading up to Christmas, head to Morgan's Wonderland for a special twinkly-lights & music show, a petting zoo, Santa Claus, and more. The week before Christmas, the event is every evening Thursday-Tuesday.
---
Holiday Events in San Antonio: A Charlie Brown Christmas
Majestic Theatre
The Magik Theatre returns with the 4th annual production of A Charlie Brown Christmas! The classic animated television special comes to life in this faithful stage adaptation, in which Charlie Brown, Snoopy, and the rest of the Peanuts Gang discover the true meaning of Christmas. When Charlie Brown complains about the overwhelming materialism he sees among everyone during the Christmas season, Lucy suggests that he become director of the school Christmas pageant. Charlie Brown accepts, but this proves to be a frustrating endeavor. When an attempt to restore the proper holiday spirit with a forlorn little Christmas fir tree fails, he needs Linus' help to discover the real meaning of Christmas.
---
Holiday Events in San Antonio: Santa's Railroad Wonderland
Texas Transportation Museum
Spend an evening here with nighttime train & hay rides, decorated miniature train layouts, and a visit with Choo Choo Claus!
---
Holiday Events in San Antonio: URBAN-15's Holiday Laser Show
Lila Cockrell Theater
This "holiday-themed multimedia spectacular of lasers, light effects, and 3D animation choreographed to your favorite holiday carols" sounds amazing! Only 1 performance for the public (the other is for students), so make sure you catch it.
---
These are just a few of the tons of great holiday events in San Antonio this season. A few other great resources to find more are the San Antonio Mom Blogs and Visit San Antonio website.
Are you looking to see what else is going on in Texas over the Holidays? Check out these events:
Top 28 Holiday Events in Austin & Central Texas
Top Holiday Events in Dallas/Fort Worth
Are you new to R We There Yet Mom?
Welcome! We are a website dedicated to having fun and making memories in Central Texas and beyond! We love to travel and give you inspiration to take trips with your family as well.
But we know we can't always be traveling (or maybe we can??), so while we are at home, we have lots of fun activities for you to try in the Texas area.
Check out some of our favorite articles about Texas: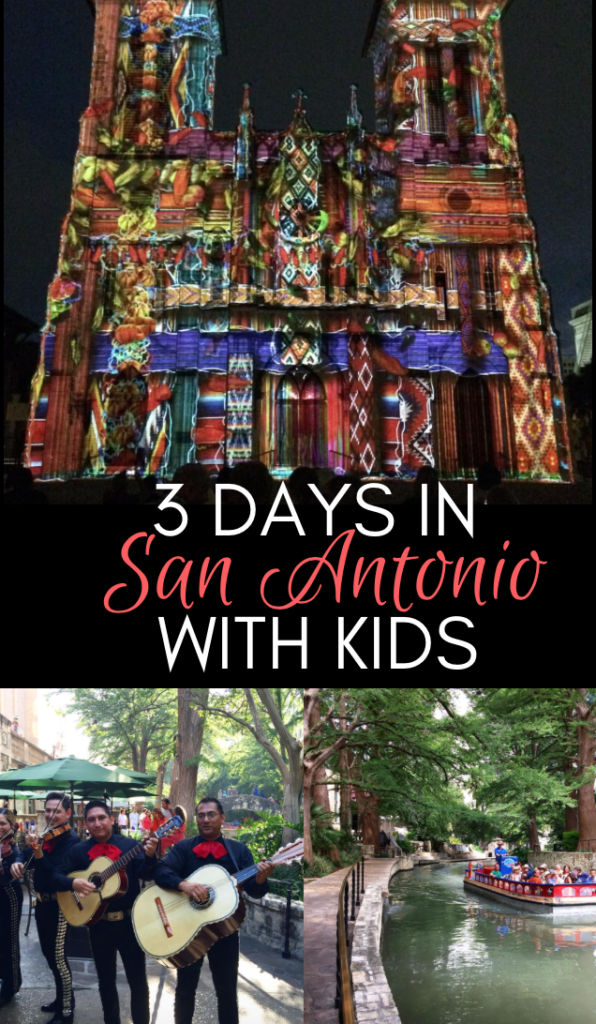 Have you been to all of these fun places in our 3 Days in San Antonio with Kids article?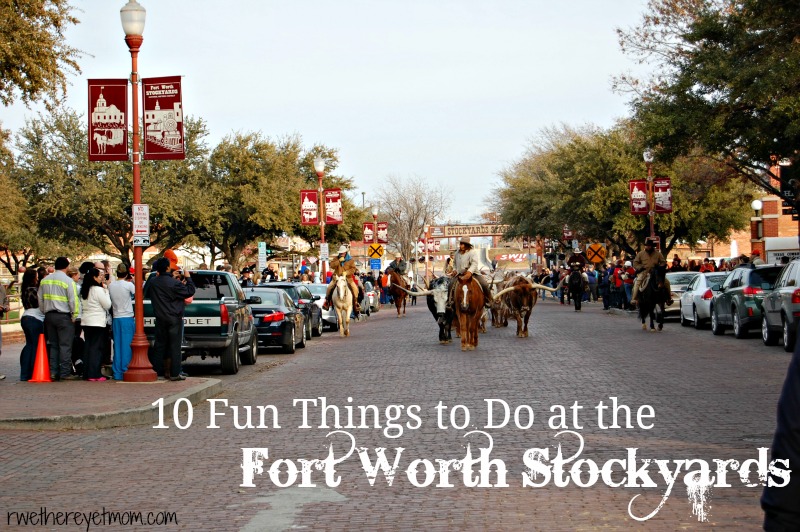 When was the last time you visited the Fort Worth Stockyards in Downtown Fort Worth? Check out these 10 Fun Things to Do here!
Take a trip to Houston and check out all the fun we had with our Kids in our 3 Days in Houston with Kids article.