Happy Holidays friends!  Here is our list of items that mom really wants under the tree this year.  Take a look at our Holiday Gift Guide for Moms: What Mom Really Wants.
Holiday Gift Guide for Moms:
What Mom Really Wants
---
Holiday Gift Guide for Moms: 
Texas Home Throw by The Home T
What mom doesn't need a cuddly, soft throw that boldly shows her pride of the state she loves so much…..I mean, it's Texas y'all! Yes, they offer every state, but I'm biased. Also, 10% of every purchase goes to MS research.
Vellabox Monthly Candle Subscription
I could burn candles all day long and never get tired of them, which is why I totally dig the idea of receiving new candles each month.  Vellabox has a variety of different candle subscriptions to pick from.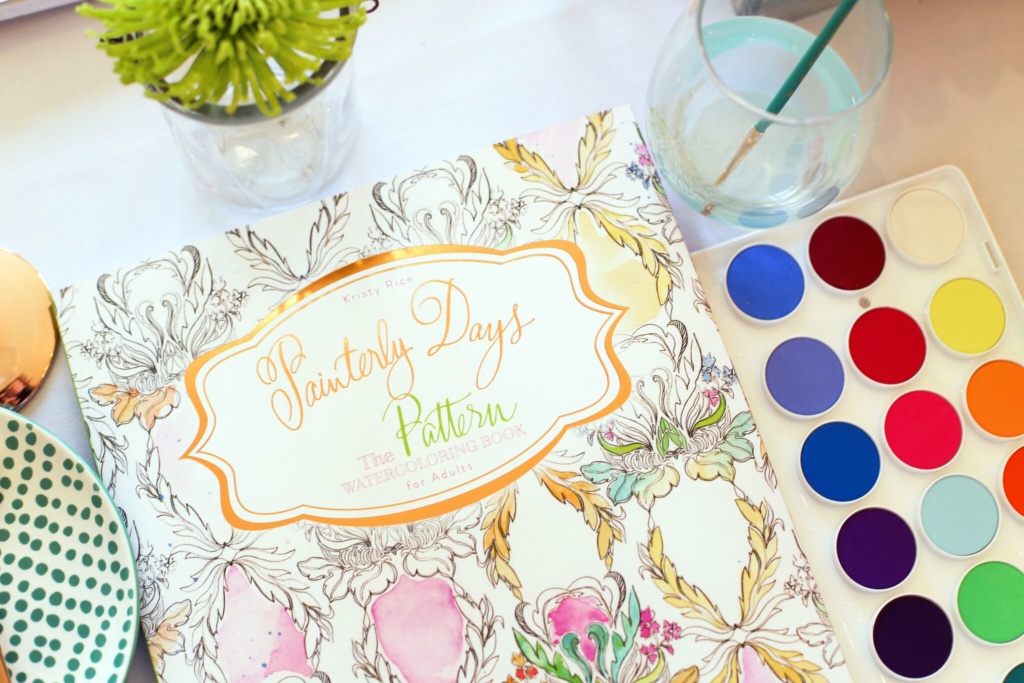 Painterly Days Watercolor Book
Taking the coloring book a step further, Painterly Days offers pages of watercolor prints. Art supply suggestions, tutorials, and tons of watercoloring painting tips are detailed inside all of the books. Paint comes separately.
Nothing relaxes me more than being able to put on a comfortable pair of pajamas and binge watching a great show on Netflix. These Life is Good pajamas are soft and cuddly, instantly relaxing mom…..and every mom needs some time to relax.
HP Sprocket Portable Photo Printer
For the mom who still likes to have a printed photo in her hand, the Sprocket is an easy way to make those prints anywhere.
These slippers by UGG are my absolute favorite thing to wear indoors. I have never felt anything softer on my foot and they are incredibly warm.  Ahhhh.
Who doesn't love Chip  & Joanna?  Of course we want to hear their story.
I'll admit it, I'm totally intrigued by the voice-controlled Echo Dot. I want to control my music, turn up the heater, turn on lights, order pizza and find out the weather all on this fun device.
Most of the world has been moved to tears by the amazing music from the hit Broadway show, Hamilton – even if they haven't seen the show yet.  The Hamilton soundtrack is one of the best things I have ever listened too, so if Mom hasn't heard it yet, let's start there by buying it for her.
Verloop Trio Touchscreen Gloves
2 things I love about these gloves.  First, I can wear them & work my smartphone's touch screen.  Secondly, it comes with 3. Cause who doesn't lose one?
This sassy yet versatile agenda is easy to flip through – currently, it's the one I use.
Who doesn't love a comfy shirt?  I just recently picked up a few tees from Body Bark and they are like buttah – so soft. Lots of styles to choose from, this will be Mom's fav winter shirt.
Kendra Scott Signature Sophee Drop Earrings
Kendra Scott has some fun & colorful pieces that work both in everyday outfit to a night on the town.
Make mom relax by giving her this bathtub caddy, a bottle of wine, and a great book.  She doesn't need much more….other than keeping the kids out.
I didn't think I needed or wanted an Apple Watch, until I spent a few days with my friend who has one and realized how incredibly useful it would be. It's on the top of my list now.
---
Thanks for taking a look at our Holiday Gift Guide for Moms! We hope you found some fun ideas for the mom in your life!
More Great Holiday Gift Guides
Holiday Gift Guide for Moms
Holiday Gift Guide for Dads
Holiday Gift Guide for Kids
Holiday Gift Guide for Teens
Holiday Gift Guide for Teachers & Hostesses
Holiday Gift Guide for Travelers
Holiday Gift Guide for Hamilton Fans
Stocking Stuffers for Everyone in the Family
Disclosure: Some items on our Holiday Gift Guide for Moms may contain affiliate links.  They help pay for the coffee that keeps the fun content turning out each week. Thanks!