Happy Holidays friends! Here is our list of items that travelers really want under the tree this year. Take a look at our Holiday Gift Guide for Travelers: What Travel Lovers Really Want.
Holiday Gift Guide for Travelers:
What Travel Lovers Really Want
---
Holiday Gift Guide for Travelers:
When travel lovers aren't traveling, they like to dream & plan their next trip.  This gorgeous pictorial by Rand McNally features 120 captivating destinations across the country and around the globe. The photos are stunning and make me want to travel full time.
When we traveled to New York City, we worked with Flytographer to capture these amazing shots in Central Park.  It turned into my favorite keepsake and memory of our entire 5 week road trip.  Flytographer has professional photographers all across the world.  A gift certificate for the next trip makes for a terrific gift.
I freeze on airplanes, so I love this cashmere wrap form HappyLuxe as I feel like it's this incredibly soft blanket to wrap up in while traveling.  It's stylish enough to wear over a tee and jeans.
Customized Travel Map from 76th & Newbury
76th & Newbury creates customized maps that allow you to add your personal travels with pushpins or photos.  The process to customize is easy & fun.
VinniBag Inflatable Travel Bag
It's hard to bring a great bottle of wine home in your suitcase, I mean you can but without enough cushioning, I'm always fearful it would break.  I love the VinniBag, which allows you the freedom to pack liquid bottles in your checked bag.
Every traveler (frankly – anyone) needs a portable charger when they are on the road. GO PUCK makes my favorite one, charging multiple types of electronics quickly.
We use UBER a lot when we are traveling, so an UBER gift certificate is the perfect gift!
Pick-Pocket Proof Women's Travel Pants by Clothing Arts
I am so excited to learn about these pants – for men & women, these seem like the perfect travel pants for anyone who likes to travel light.  With multiple pockets, you can travel bag free and the lightweight material makes them perfect for all seasons. I picked up a pair for myself and I can't wait to try them.
For anyone who has a tendency to lose things – keys, phone, wallet, etc., the Tile Slim is a great gadget that can help you find anything it is attached to with your smartphone. I can't wait to get a set – I am constantly putting down my phone and walking away from it….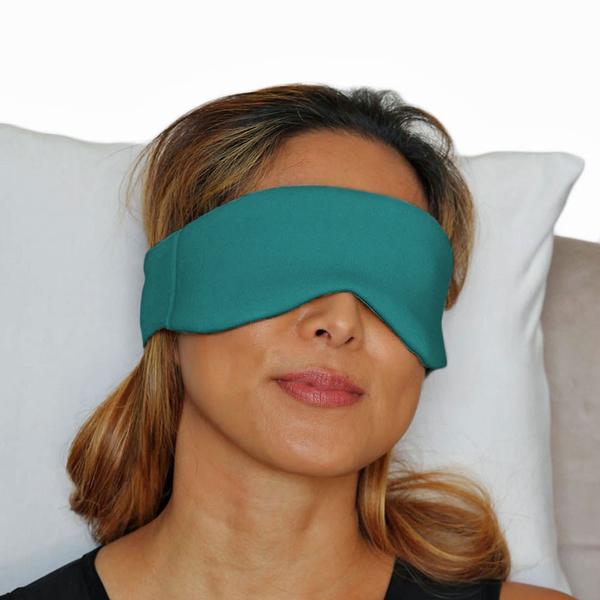 Every traveler needs a soft sleep mask to help them catch some zzzz's on a train, plane, or bus. I have this one personally and I love the way it fits and how soft it is.
The BodyworksBall is an on-the-go stress reliever and Muscle Relaxing Massager, perfect for frequent travelers.  I love how easy this is to use and can work out knots that long road trips or flights may bring.
With the amount of gadgets we travel with these days, you have to take 4-6 cords along with you.  This organizer can keep them all straight and together.
---
Thanks for taking a look at our Holiday Gift Guide for Travelers! We hope you found some fun ideas for the travel lover in your life!
More Great Holiday Gift Guides
Holiday Gift Guide for Moms
Holiday Gift Guide for Dads
Holiday Gift Guide for Kids
Holiday Gift Guide for Teens
Holiday Gift Guide for Teachers & Hostesses
Holiday Gift Guide for Travelers
Holiday Gift Guide for Hamilton Fans
Stocking Stuffers for Everyone in the Family
Disclosure: Some items on our Holiday Gift Guide for Travelers may contain affiliate links. They help pay for the coffee that keeps the fun content turning out each week. Thanks!