If you are heading to San Antonio, we recommend staying in a hotel in Downtown, on the Riverwalk. We recently stayed at the Hotel Contessa and it was the perfect location, for both quiet-indulgence along the beautiful Riverwalk and for site-seeing in this fun city.
Our family loves San Antonio. It's a quick hour and a half drive for us to get to and there is so much to see and do. From the theme parks, like Sea World San Antonio, to the historic Alamo, we are never at a loss for something fun to do as a family.
Recently, we had the opportunity to stay in downtown San Antonio at the Hotel Contessa. This beautiful boutique hotel is situated right on the Riverwalk, taking you off the bustling downtown streets and placing you right on the lush & quiet San Antonio Riverwalk.
Hotel Contessa: Location is Key
When visiting San Antonio, I can't recommend enough the need to stay on the Riverwalk. Situated below street level, the Riverwalk takes you out of the busy city and places you along the shaded green San Antonio River. I grew up going to the Riverwalk, so there is a sense of nostalgia for me, however, I don't think there is anyplace in the world quite like the Riverwalk.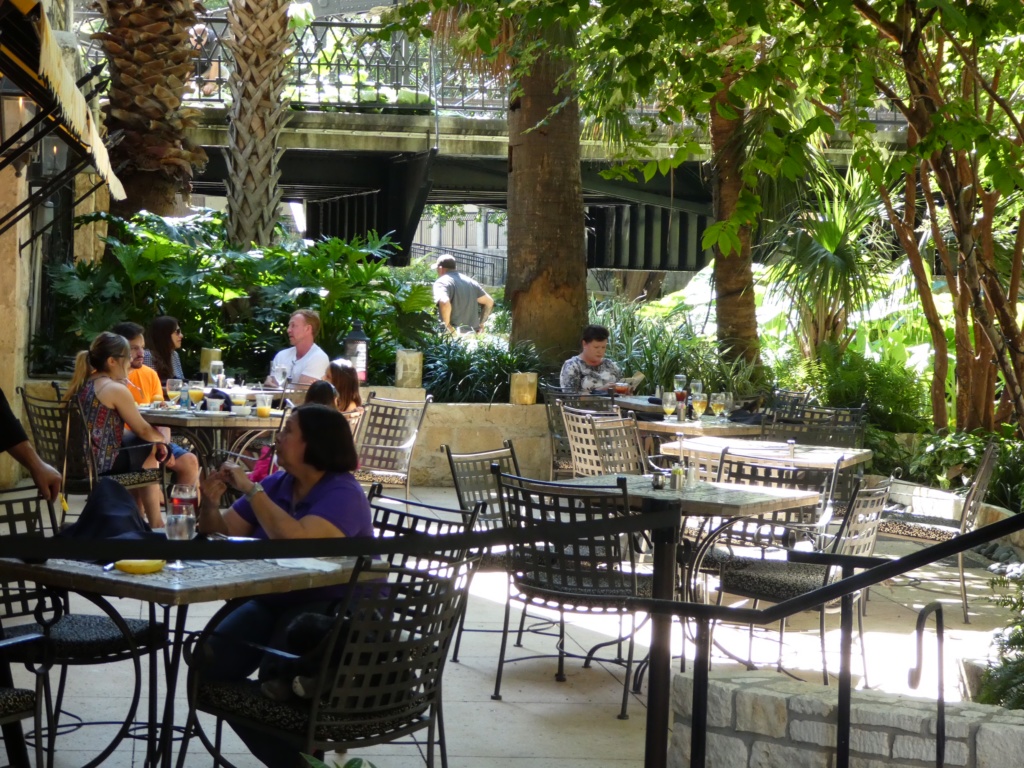 Filled with sidewalk restaurants and shops, even if it is 90 degrees in the city, you feel like it's 10-15 degrees cooler.
The Hotel Contessa is actually on the quiet part of the Riverwalk, which I loved. There are definitely areas of the Riverwalk that have a bit of a "party-atmosphere", so I liked being away from that. Plus, sitting on the quiet patio each morning for breakfast was heavenly.
Hotel Contessa: A Room Tour
The Hotel Contessa is a beautiful boutique hotel, with a modern touch. We stayed in a family suite, which consisted of a living area with a couch that makes out into a full-sized bed and a bedroom. Out particular bedroom had 2 full-sized beds, so the room was perfectly laid out for our family of 5.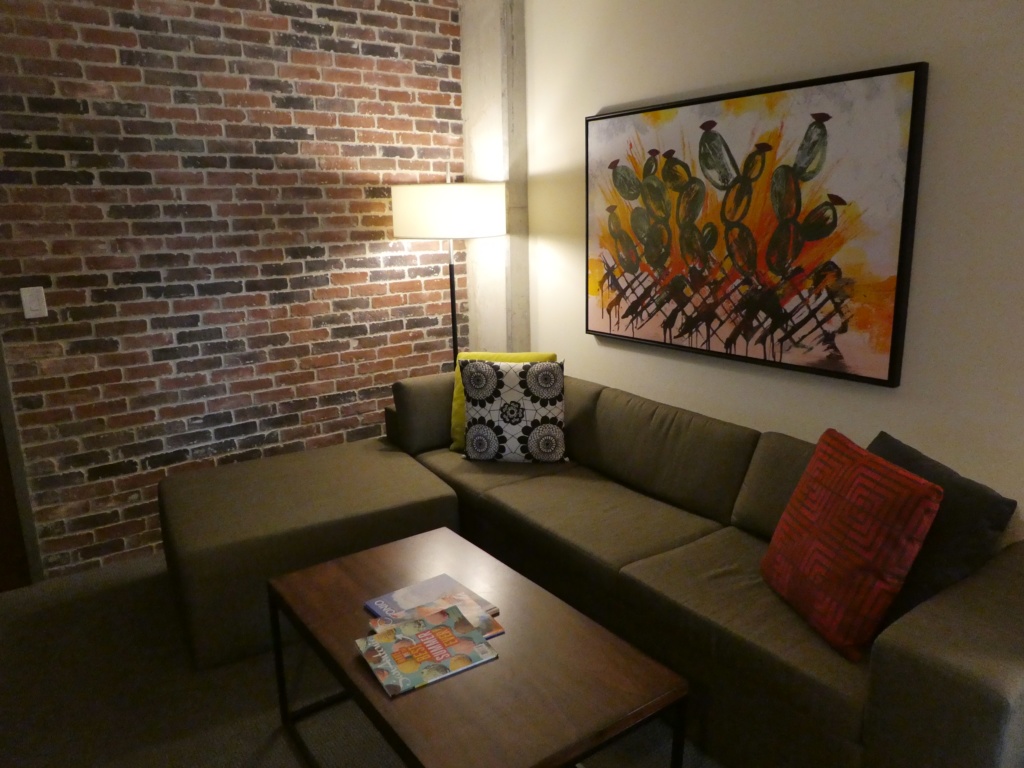 The very modern bathroom felt just as large as the room, with a gorgeous modern touch to it.
Being that we were downtown and in a busy area of San Antonio, I expected the rooms to be noisy.  One thing I was very impressed with how quiet the hotel rooms were.  It gave us a wonderful and much needed night sleep.
Hotel Contessa: Las Ramblas
As I mentioned previously, I really enjoyed breakfast on the quiet patio that over looked the river. Las Ramblas is located on the river level of the hotel and featured a huge breakfast buffet filled with everything my kids like – fresh made pancakes, eggs, bacon, fruit, & pastries. The staff was wonderfully attentive, making new pancakes and finding more chocolate muffins in the kitchen for my kids.
We also had the opportunity to dine in Las Ramblas for dinner one night. Las Ramblas features menu with a variety of choices from steak & fish. We all really enjoyed dining together as a family at such a leisurely pace after a fun-filled day of site-seeing.
And the food was terrific. The crab cakes & salads were big enough to enjoy as a meal. My daughter & I each enjoyed filets while my husband tried the New York Strip. The atmosphere was quiet, allowing us to chat about our fun day. And afterwards, we took a nice stroll along the Riverwalk. Las Ramblas is a great place for a quiet date night meal or dinner for the whole family.
What We Liked About Hotel Contessa:
The rooms were large and spacious
Coffee maker in each room
Perfect location on the Riverwalk
Rooftop Pool that overlooks the city
Fitness Center
Woodhouse  Day Spa on site
The Cork Bar in the lobby has lots of great seating
Las Ramblas with Patio dining
Most downtown attractions are walking distance

What You Need to Know About Hotel Contessa:
Valet parking is available. It is $36 per night before tax. Or you can park around the corner but it is in a parking garage.
WiFi is available throughout the hotel
Dog Friendly up to 40 pounds
The theme parks (Sea World & Six Flags) are about 25-30 minutes away

Hotel Contessa Define Your Destination Deal 
The Hotel Contessa has a great summer deal for traveling families.  From May 1 – September 30,  you can get 20% off a suite. This package also includes a customized San Antonio passbook with nearby attractions. Click here for more details.
We enjoyed our stay at Hotel Contessa in downtown San Antonio  and fully recommend it as an ideal location to stay with family. I like the fact that was elegant & beautiful, yet didn't ever feel stuffy. We saw lots of families staying here, making it a great place to stay when taking a family vacation in San Antonio.
If you are looking for fun things to do during your stay in San Antonio, check out our 40+ Things to do in San Antonio post.
Disclosure: My family & I were invited to stay at the Hotel Contessa. I was not compensated for this article. All opinions are my own.