Treat your family to a magical vacation in New Mexico—the Land of Enchantment—at Hyatt Regency Tamaya Resort & Spa, a Native American-owned resort overlooking the Sandia Mountains. Located just north of Albuquerque on 550 acres of the Santa Ana Pueblo, Hyatt Regency Tamaya is the perfect destination for families seeking a luxury experience in a rustic setting.
Hyatt Regency Tamaya is owned by the Tamaya people and their rich cultural Native American history is evident throughout the property. From the faint sounds of traditional flute music in the lobby to the outdoor huruna ovens baking fresh bread, guests are immersed in the Tamaya experience. During a recent weekend stay, my family enjoyed learning about the Tamaya people of the Santa Ana Pueblo, engaging in cultural activities, and getting outdoors to explore the picturesque property.
Get Outdoors at Hyatt Regency Tamaya
From sunrise to sunset, you're going to want to be outside at Hyatt Regency Tamaya. Mornings and evenings are cool, even in July. The resort offers free bikes to borrow, including bikes with training wheels, a bike with a trailer, and a tandem bike for kids who like to help pedal at least some of the time. Strike out in one direction for a one-mile loop through the cottonwood forest to the Rio Grande River, or in another direction for a scenic two-mile loop to the The Stables at Tamaya. At the stables, you will find goats and chickens to visit, as well as friendly horses.
Go Horseback Riding to the Rio Grande River
To explore more of the beautiful, rugged landscape, trail rides are available daily for guests age seven and up. My sons and I opted for an early morning guided tour, enjoying a 90-minute horseback ride before breakfast. We loved the views from the saddle and appreciated our hardworking rescue horses. Our group was large, but we had three helpful guides who were friendly and informative.
Try Srai Wi Family Experiences
The Cultural staff at Hyatt Regency Tamaya offers a variety of Srai Wi— which means "my children"—experiences for families interested in learning about the people of Tamaya. I recommend you start with the free tour of the onsite Tamaya Cultural Learning Center, offered twice daily. This tour provides an introduction to the people of the Santa Ana Pueblo and is led by a pueblo member. Here we learned that the people of Santa Ana refer to themselves as Tamayame and their original settlement as Tamaya, which is known to outsiders as Santa Ana. Our guide, Reiyana, explained the traditions of her people, from how they used to hunt buffalo to how they designed their adobe dwellings.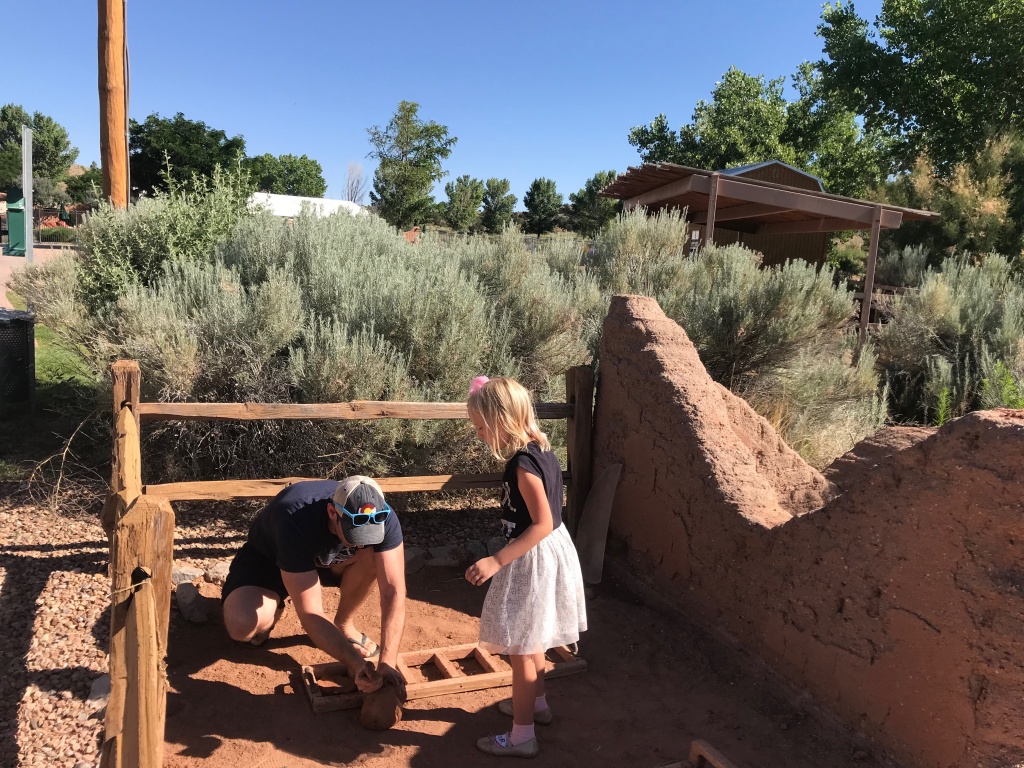 Other complimentary SraiWi activities include Stories Under the Stars, pony rides, artisan demonstrations, Native American flute and dance performances, guided nature walks, a Pueblo oven bread buffet, water pouch decorating, and free expression painting. For a fee, guests can choose from even more cultural experiences like adobe brick making, Tamaya Traditions bread baking, gourd painting, and dream catcher making. You'll receive a a copy of the the Tamaya Times when you arrive at the resort to show you all of the options available during your stay.
Enjoy Free Family Fun and Games
Hyatt Regency boasts three heated outdoor pools, a waterfall-fed jacuzzi, and a splash pad. During the day, families are invited to enjoy poolside games galore, from water slide races to a watermelon eating contest. For more fun, borrow rackets, balls, and volleyballs from the pool desk. Then, play lawn games like corn hole, table tennis, and horseshoes, or head inside for lobby games like oversized UNO and Jenga. At night, make s'mores by the fire and watch a family-friendly movie on the lawn.
Send the Kids to Camp Tamaya
If you find yourself wanting a little alone time, Camp Tamaya has got you covered. This kids' club will entertain your littles with corn husk doll crafts and outdoor excursions, while you sneak off to the adults only pool, Twin Warriors Golf Club, or Tamaya Mist Spa. Camp Tamaya is for kids age three to 12 and offers session times in the morning, afternoon, and evening for a fee.
Try Native American Inspired Dishes
Let's talk about the food at Hyatt Regency Tamaya, because in my opinion it's worth visiting just to eat the enchilada breakfast casserole in Santa Ana Café. Three mornings in a row we enjoyed the breakfast buffet at the café and stuffed ourselves silly with cheese blintzes, pancake casserole, fresh fruits and made-to-order omelets. It was heavenly.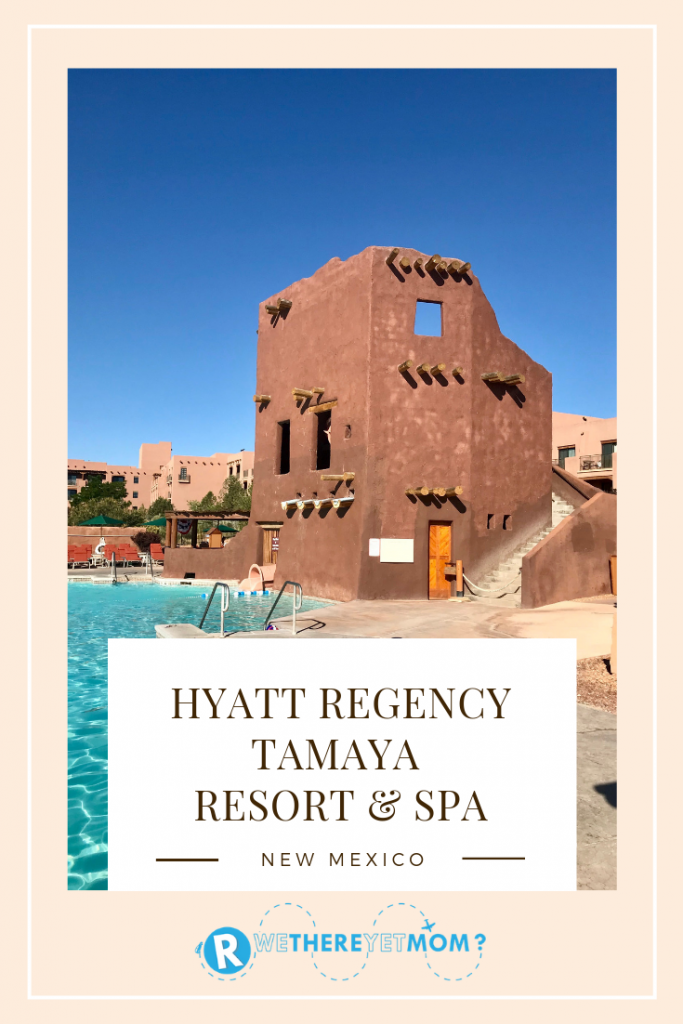 For dinner, I highly recommend the award-winning Sweet Corn Bisque at Corn Maiden. And the Grilled Native Beef Ribeye with yucca frites. And the white chocolate raspberry cheesecake. In fact, every dish at Corn Maiden is mouthwatering. Check your children into Camp Tamaya to enjoy a date night here, so you can truly relax and savor every bite.
Indulge in a River Rock Massage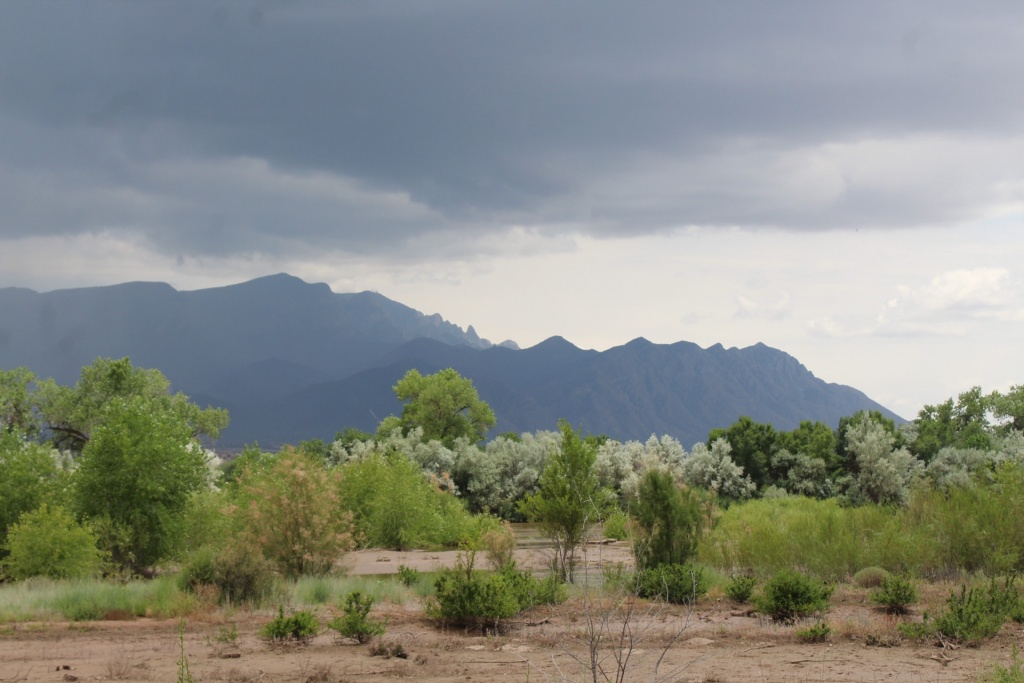 And, while we're on the topic of self-indulgence, you deserve a massage. Being a parent is hard work. Make a reservation at Tamaya Mist Spa and plan to spend a few hours of quiet time, munching chili-infused chocolate bark in the relaxation room and inhaling the divine smell of eucalyptus in the steam room. Named for the soft mist that floats over the cottonwood trees and Rio Grande, the spa also has a large, outdoor jacuzzi and dry sauna. Bring a book and stay awhile. I enjoyed the loveliest hot river stone massage of my life with massage therapist Yvonne. I'm still daydreaming about the mini spa vacation I managed to sneak into our family trip.
Bask in Tamayame Hospitality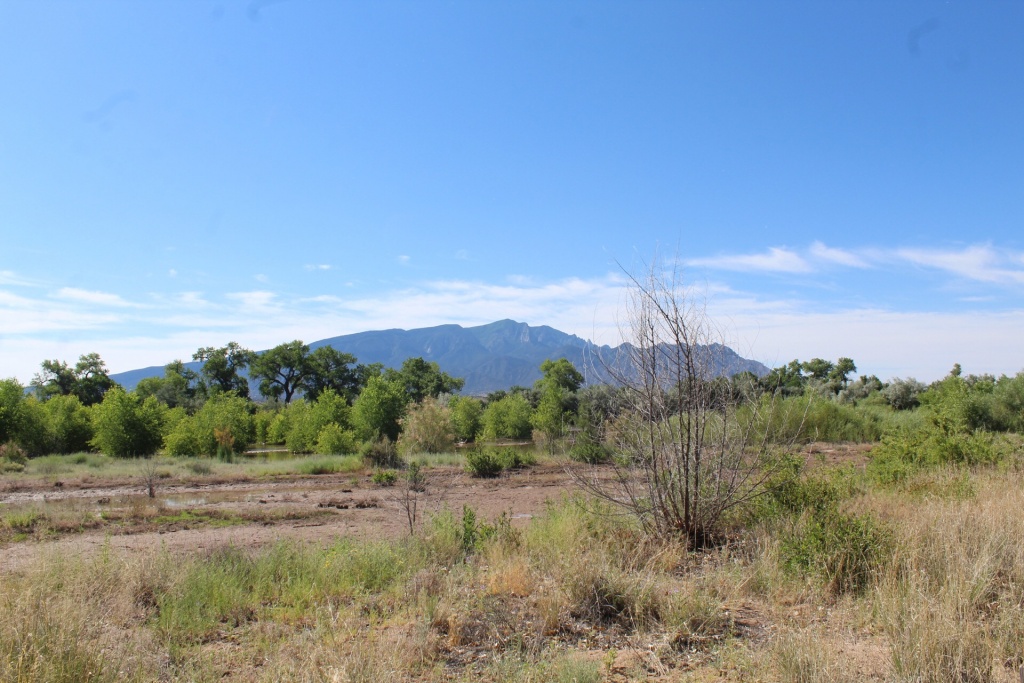 And what a trip it was. Flavorful food, cultural experiences, outdoor adventures, and tranquil moments. The whole package. Hyatt Regency Tamaya Resort & Spa is a special place. Make plans to visit soon so you too can introduce your family to the journey of the Tamayame, their tradition of hospitality, and their intimate connection with the land. You'll be so glad you did.
My family was invited to enjoy a weekend the resort. All opinions are my own.