Happy Summer friends! Have you seen the newest Disney movie, Incredibles 2 yet? Chances are, you have and you & your kids are raving about it.  And now you can bring all the Incredibles 2 fun home with some of these fun toys.  Take a look at the top Incredibles 2 Toys your kids are going to want!
Did you hear the news this weekend?? Incredibles 2 broke box office records, becoming the biggest opening weekend for an animated picture EVER! With $182.6 Million in box office sales domestically, it becomes the 8th biggest opening picture too!  WHAT?? Chances are, after seeing this movie, your kiddos are going to want some Incredibles 2 merchandise.  Good thing I have all the best items for you!
While at the recent press junket for Incredibles 2, we were able to take a peek at some of the Incredible (pun intended) merchandise from Incredibles 2. And thanks to Entertainment Earth, we even got to take a few home with us. And after a week at home with us, my kids have determined which toys & clothing are MUST HAVES for the Incredibles 2 fans.
Incredibles 2 Toys
Incredibles 2 Bob Plush
My son's favorite character has always been Mr. Incredible, so a giant plush of his favorite starts our list.  You can always grab Mrs. Incredible, Dash, Jack-Jack, and even Edna Mode.
LEGO Juniors Underminer Bank Heist
My son's favorite toys right now are LEGOs!  There are 3 fun Incredibles 2 LEGO sets that we have found so far, with this one being his favorite.  I mean, who doesn't love the Underminer!
Jack-Jack Plush with Lights & Sounds
Since Jack-Jack was one of my favorite characters, it's only natural that we have to have his plush that speaks and lights up, right?  This Jack-Jack will laugh, giggle and go through all his "powers" cycle – even exploding!!
Incredibles 2 Family Supers Action Figures
Create your own super hero fun with the entire family with this fun set of the Parr Family.
LEGO BrickHeadz Mr. Incredible & Frozone
This is the first LEGO set we picked up – even before we saw the movie.  I just love these new BrickHeadz, especially Frozone!
Incredibles 2 Funko Pops
My kids absolutely LOVE collecting Funko Pops for every movie (and TV show) they love.  We immediately grabbed this Frozone, but I'd be lying if I said we didn't have Jack-Jack, and Mrs. Incredible too……
Incredibles 2 Costumes
My son loved to play dress-up when he was younger and he actually went as Mr. Incredible one year for Halloween!  Grab an Incredibles 2 costume for playtime to really come to life…but NO capes dahling!
Incredibles 2 Funko Mystery Minis
Our family loves to grab the Funko Mystery Minis but the Incredibles 2 ones are especially adorable! I like Jack-Jack on fire! Which one do you love?
Incredibles 2 Books
We are a family who loves to read, so a list of toys will never be without books.  This Sweet Dreams Jack-Jack book is precious…..and funny.
Here's a few other titles we found:
Disney Pixar's Incredibles 2 is in theaters NOW! 
This movie was, for lack of a better word, INCREDIBLE – full of laughs, tender family moments, and edge-of-your seat fun.  It is truly a great movie for the whole family to see and perfect for summer.  Make sure you grab your tickets to see it today!
Other Incredibles 2 articles you may be interested in:
Frozone Tells Us How To Be Cool: My Interview with Samuel L. Jackson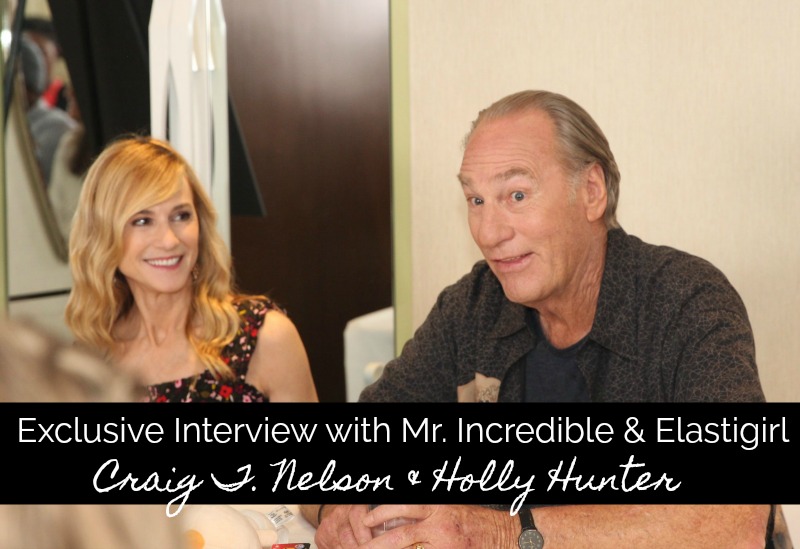 Exclusive Interview with Craig T. Nelson & Holly Hunter
You're Going to Fall In Love with Bao, the Pixar Short Before Incredibles 2
10 Things You Can Not Miss at Pixar Fest at Disneyland
Disclosure: I was invited to attend the Incredibles 2 Press Junket by Disney in return for my review of Incredibles 2. All opinions are my own.