If you are heading out to LEGOLAND Florida anytime soon, tuck away these LEGOLAND Florida 101 tips from our contributing writer, Heidi Gollub.  She just returned from a day at LEGOLAND Florida with three of her children.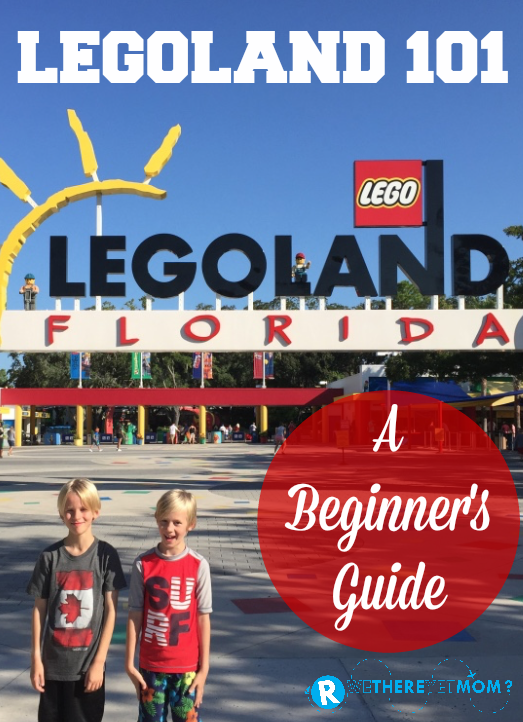 My sons are LEGO enthusiasts who have been begging for years to visit LEGOLAND. They have faithfully clipped coupons from their LEGO Club Magazines and saved them up, presenting them at regular intervals to remind me how crazy it would be not to take a cross-country trip to Florida. It's hard to argue with such logic. And so, at long last, I booked flights to Orlando for what was sure to be an unforgettable LEGOLAND adventure.
LEGOLAND Florida is big park and there is a lot of ground to cover! My heart was racing when we arrived, thinking we had to rush to ride the most popular attractions first, to beat the crowds. But, as it turned out, long lines never materialized. I guess visiting in the last week of September is the way to go! Our day turned out to be a surprisingly relaxing mix of rides, free play, snacks, exploring, and entertainment. Based on our delightful off-season experience, here are my top five things to do at LEGOLAND Florida.
LEGOLAND Florida 101: Five Things to do at LEGOLAND Florida
LEGOLAND Florida 101: Get Wet
Fun fact: Florida is hot. Even at the end of September. There is not a lot of shade in LEGOLAND Florida, so you're going to want to seek out water adventures, to keep cool in between rides. Don't miss the two splash pads, The Quest for CHI interactive water ride, the AQUAZONE Wave Racers, and of course, LEGOLAND Water Park (more on that later).
When we entered LEGOLAND at 9:30 a.m. (half an hour before the park opened to the public – a perk of staying at LEGOLAND Hotel), it was already heating up outside. So, we started with a ride guaranteed to get us drenched: The Quest for CHI. There was no line and most of the boats were empty, so I'm guessing most people don't like to start their morning soaked to the bone. But we loved it!
LEGOLAND Florida 101: Take Time to Play
The fine folks who designed LEGOLAND Florida kept children of all heights in mind, and thoughtfully provided plenty of line-free entertainment for littles throughout the park. While my boys rode Coastersaurus and The Dragon rides again and again, my not-yet-tall-enough three-year-old was quite happy to take a break with some Duplo.
In between attractions, all of my kids were excited to race around The Forestmen's Hideout playground. In fact, it was hard to get them to leave!
LEGOLAND Florida 101: See a show
LEGOLAND Florida offers 12-minute 4D movies (air-conditioned) and a 20-minute "Friends to the Rescue" live stage show (also air-conditioned), but I think the don't miss show is the Pirates Cove Live Water Ski Show (outside, but there is a splash zone – hooray!).
You just haven't lived until you've seen life-size minifigs on water skis. This 20-minute show offers water stunts aplenty. Arrive early to sit in the front row behind one of the red water cannons if you have a child who would like to be a part of the action.
LEGOLAND Florida 101: Pose with the LEGO creations
There are, of course, LEGO sculptures all over the park. My kids wanted to pose with every one of them.
LEGOLAND Florida 101: Visit the water park
Admission to the water park is $20 extra per person, or you can purchase a combo ticket online before you visit. We loved spending a relaxing afternoon in the water park, so if it's warm enough outside to appreciate a few hours in the water, I say go for it!
LEGOLAND Water Park, like the rest of the resort, encourages creativity. There is a build-a-boat area, oversized foam LEGO bricks in the wave pool, and even build-your-own-raft fun in the lazy river. My boys didn't bother waiting in any water slide lines; they were having too fun much building with bricks.
We wrapped up our day at LEGOLAND the same way we started – by getting drenched!
And that's it! Go, have fun. LEGOLAND is so much more than roller coasters, which makes it an enjoyable experience for all ages.
To plan your trip to LEGOLAND Florida Resort, visit the website. And be sure to keep an eye out for coupons in the LEGO Club Magazine!