Hi! I'm Emmy from Emmy Mom One Day at a Time. You can find me at my blog here and on twitter @Emmymom2. Today I am going to help you discover a new side of southern California.
What do you think of when you first think of California? Beaches, Sun, Disneyland… are those some of your first answers? Well this post is not going to be about Disneyland- it is going to be just the opposite- as there is a lot more to do in California.
So here are some great Free or practically free places/things to see in California.
1. The Beaches–Let's just say not all beaches are created equal. I have only been to beaches between San Diego and Newport beach and the variation is amazing. If you go to the beach in June-expect it to be cloudy and cool until at least 12:00–we call it the June gloom. You will be able to find a good spot on the beach-but you might be cold until the sun comes out. Also, just because it is sunny and hot inland-expect it to be at least ten degrees cooler at the beach.
If you aren't up for swimming but just want to see the beach and ocean, definitely check out The Children's Pools. The Children's pools are in La Jolla (pronounced La Hoya) and are in inlet which has become a sanctuary of sorts for seals. Lots and lots of seals- that you can actually get quite close to – and yes, you are allowed in the water too. And the cliffs and views there-amazing!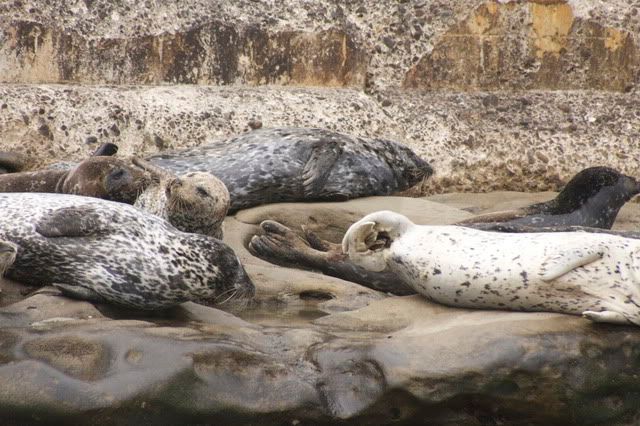 2. Queen Califia's Magical Circle Garden– this is located in a park in Escondido. It is a giant sculpture that was created by a French artist while she was living in California and is dedicated to the children of the city-i.e. touch and climb on at will!
My kids and nieces had a great time running around the sculpture, through the maze of mirrors and seeing all of the interesting art work. And it's FREE. The park it is located in is huge, so lots of great places to have picnics.
3. Mulligans/Scandia -These are both mini golf courses on steroids- Mulligans in located in Murrieta in Riverside county, Scandia is in Ontario in San Bernadino County. Both places have mini-golf, go karts, arcades and little kid rides. Mulligans is definitely the smaller of the two, with a handful of rides but they recently added a water area. Scandia has one big roller coaster, a big rocking/viking ship, the free fall tower ride, and lots of other smaller rides. Both are great places that offer unlimited rides/mini golf wrists bands for around $20 (definitely worth getting). You can easily spend 3-4 hours at either place, but could even spend all day there if you were up to it. And since these are in SoCal and everyone is going to Disneyland- neither are super crowded and you can often get right off and back on rides.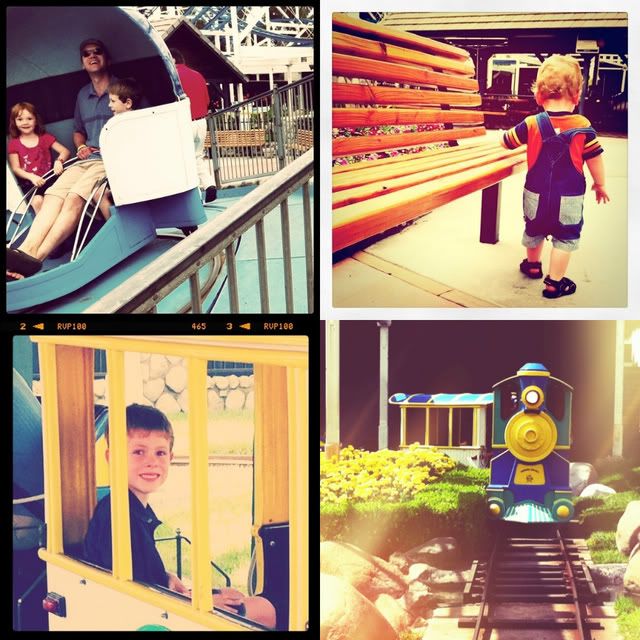 4. Museums- California Science Center in LA– while I am sure there are lots of museums-this is one I have recently been to and it too is FREE! This museum is located right next door to the USC Colosseum- parking does cost $10. This museum is huge and perfect for kids. Sections on the body, on cars and energy, on earthquakes–pretty funny to see a bunch of Californians in line to experience a simulated earthquake–and tons tons more. We spent more than 4 hours at the museum and did not see everything. There are two restaurants right in the museum (including a McDonald's) so it would be easy to spend the entire day there.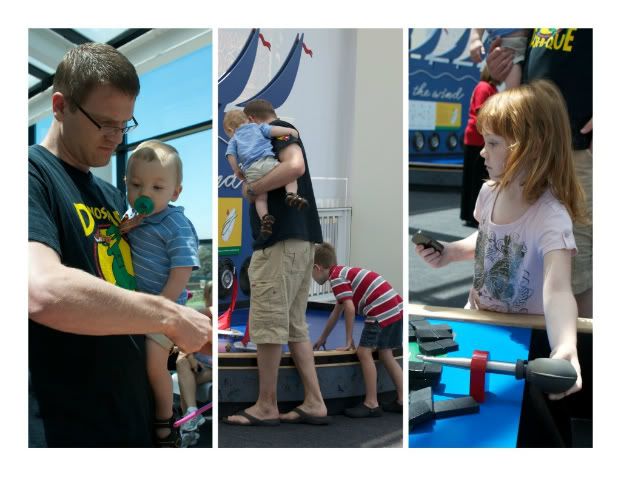 And of course there is SeaWord, The Zoo and Wild Animal Park, Lego Land, Six Flags and Disneyland. Yes, basically we have it all. So come enjoy our sun and warmth- and remember there is a whole lot more than Disneyland.
Thanks for letting me guest post here today!
Thanks Emmy! We love hearing all about the fun things to do in your next of the woods in our "Off the Beaten Path" series!!
Have unique places in your city where you like to take the family? We'd love to feature your town in our "Off the Beaten Path" series. Contact us for more information.