We were excited to have the opportunity to review the new movie, Safety, out on Disney+ on Friday, December 11 this week. I asked my daughter, Morganne, to review this one for us, as she is a student athlete and I wanted her perspective. Needless to say, she loved the movie! Read on to find out why!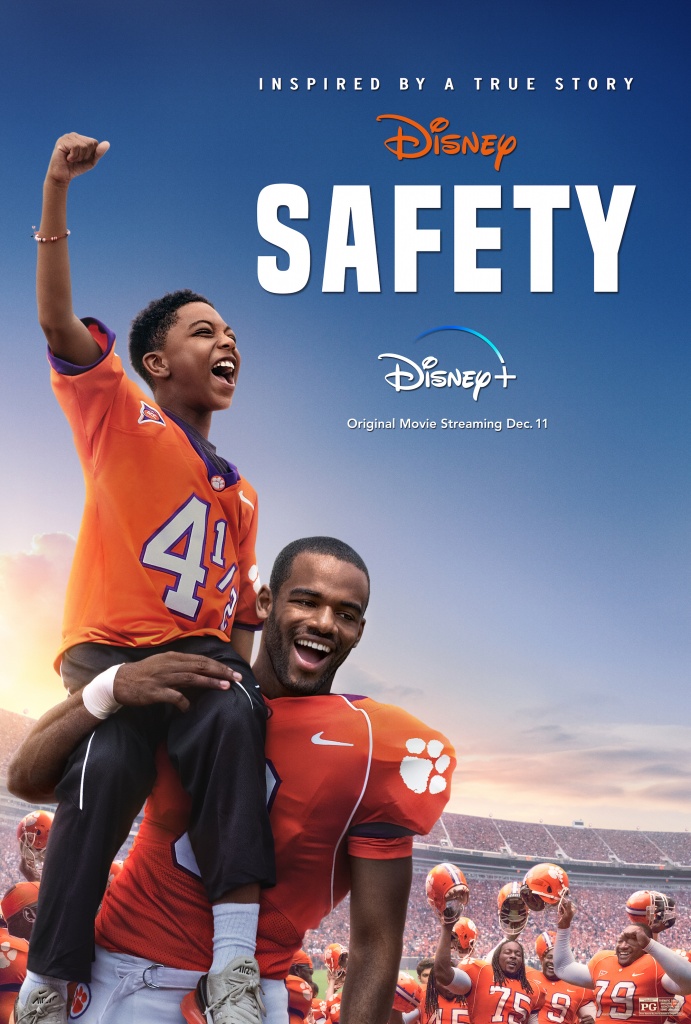 Disney has outdone themselves once again! I've always been a huge fan of their feel-good sports movies, but the Disney+ new football movie "Safety" is my new number one. 
Clemson University football safety Ray McElrathbey (Jay Reeves) navigates his freshman season while facing challenging circumstances with his family, specifically his brother Fahmarr (Thaddeus J. Mixson). He learns to trust his teammates and the Clemson community to help raise his 11-year-old brother. 
Very similar to "Remember the Titans" and "McFarland, USA", "Safety" takes you on a rollercoaster. One second you're laughing until you can't breathe, the next you're crying over the sweet family moments. 
Here are a few reasons you should watch "Safety," Disney+"s heartwarming sports film of the year!
Family is all around you.
Throughout the film, we learn all about family. Most people think family only qualifies as those you share blood with. That's far from the truth. Your family is who you surround yourself with.

By the end of the movie, Ray learned that his family isn't just made up of Fahmarr and his mom. It includes all his teammates, coaches, and classmates. Family members support you through everything and ask for nothing in return because they love you.

It's ok to accept help from others.
A lot of people consider someone taking the time out of their day to help them expect something in return or they're taking pity on them. What we all need to learn is to accept the aid, don't turn it away. Some people genuinely want to help.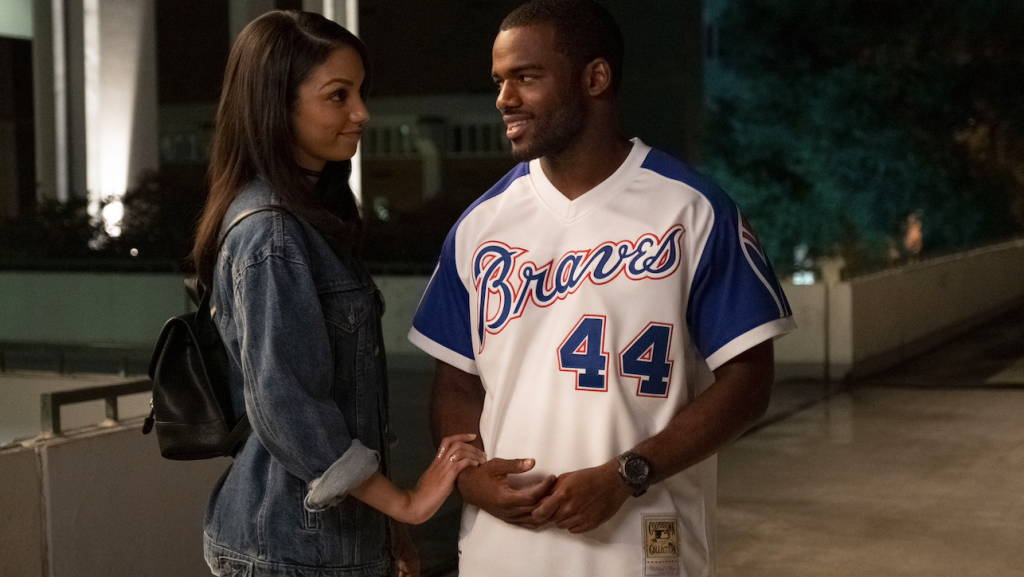 After reaching the lowest of low, Ray accepts the help from his peers and realizes that he can't do it all alone. Being a collegiate athlete, maintaining all A's, keeping a social life, AND raising an 11-year-old boy? Impossible for just one 18-year-old.

Shows you what collegiate sports are like.
I really enjoyed watching "Safety" because it gives an accurate depiction of the life of a student-athlete. If y'all didn't know, I play soccer for the University of Texas at Dallas. The way director Reginald Hudlin portrayed the Clemson football team was SPOT on.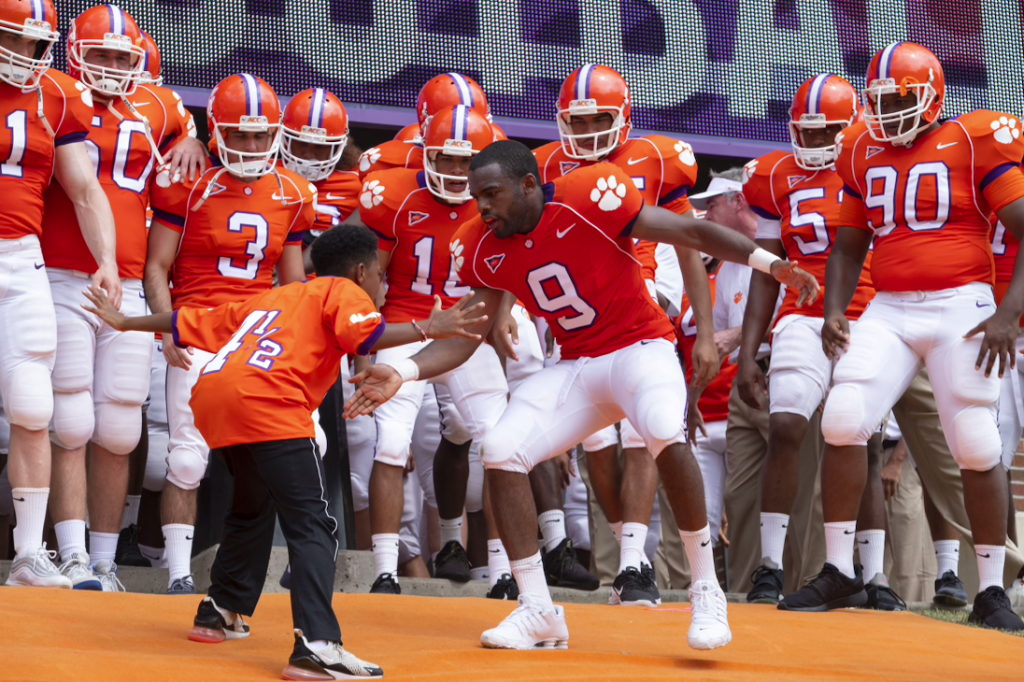 Your team is your new family. If you can't learn to trust each other off the field, how do you expect to work together when it comes to the real deal? It's not possible. Learning to become a family on the field will lead to greater success!

"Safety" starts streaming December 11th, 2020, so go login to Disney+ and give it a try! Let me know what you think in the comments!
Looking for a Feel-good Christmas movie to watch this season? Check out our review of Godmothered from Disney+ as well!