While in Los Angeles for the Solo: A Star Wars Story World  Premiere, I had the opportunity to visit the set of General Hospital.  It was such a cool experience to see where this long-lasting ABC daytime drama is filmed each week.  We also were the first "audience" to see a performance from an upcoming episode and meet the Executive Producer, Frank Valentini, and one of the newest cast members, Joshua Swickard.  Take a peek at my experience & hear the behind the scene secrets from the set of General Hospital.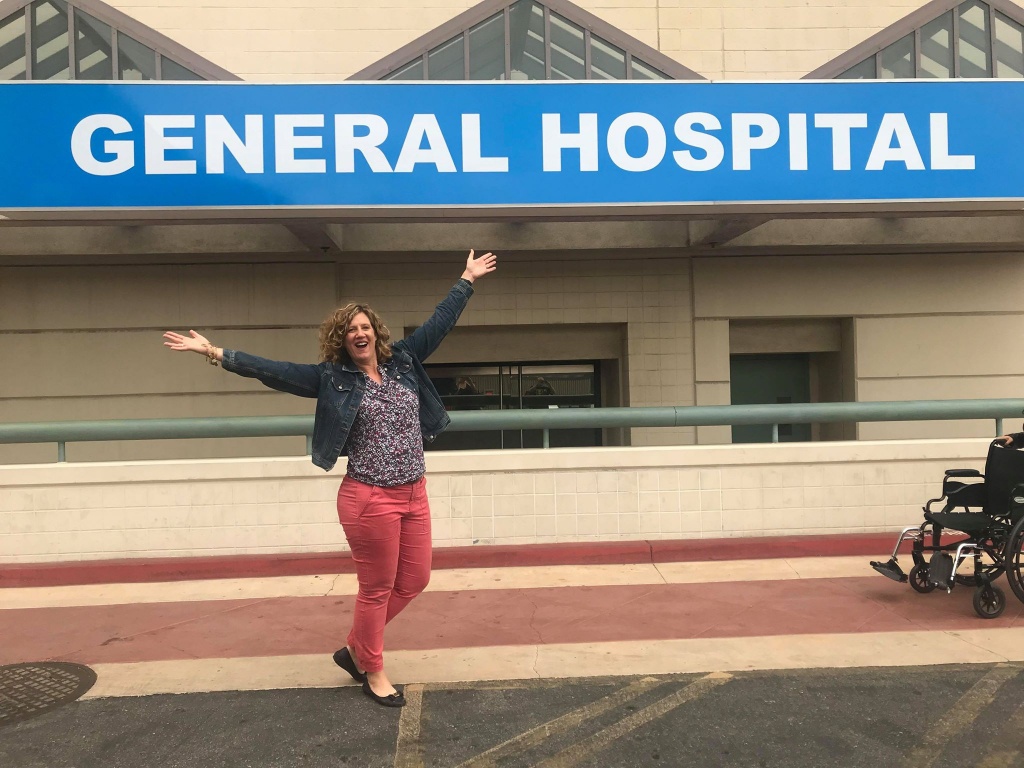 I grew up with soap operas playing in the background.  Both of my grandmothers, my mother and my aunt would sit around having long conversations about their favorite show, All My Children.  So it was really no surprise that I started watching it along with them when I was in middle school.  We would tape it each day on the VCR and watch it every night.  I loved it so much that I scheduled my college classes around it.  In the summers and during those college years, I would have more time to add General Hospital to the mix.  I even stayed on watching my soaps up until 2011 when AMC was cancelled.
While in Los Angeles last week for the world premiere of Solo: A Star Wars Story, we had the opportunity to tour the set of General Hospital, one of the long-standing daytime dramas that has survived over the years. In fact, General Hospital just celebrated their 55th Anniversary in April.  And in honor of that and the upcoming Nurse's Ball, we were invited to learn more about the filming of the show and tour the set.
7 Fun Behind The Scenes Secrets from the Set of General Hospital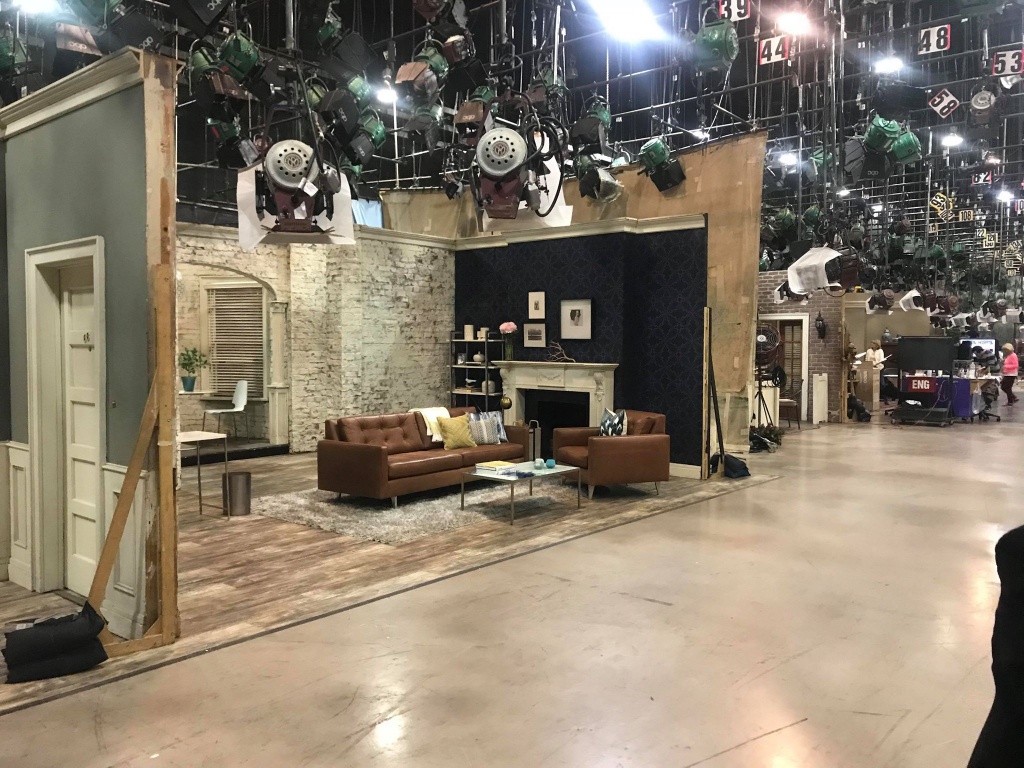 All the sets are in one big soundstage.   All the sets for the city of Port Charles are located in one large soundstage, where you can walk from one location – from General Hospital to the Quartermaine's Living Room to the court house.
The Hospital "Hub" can be made to look like any floor! The nurse's station is the same for each floor of General Hospital.  The elevator numbers get changed and the floor sign is changed.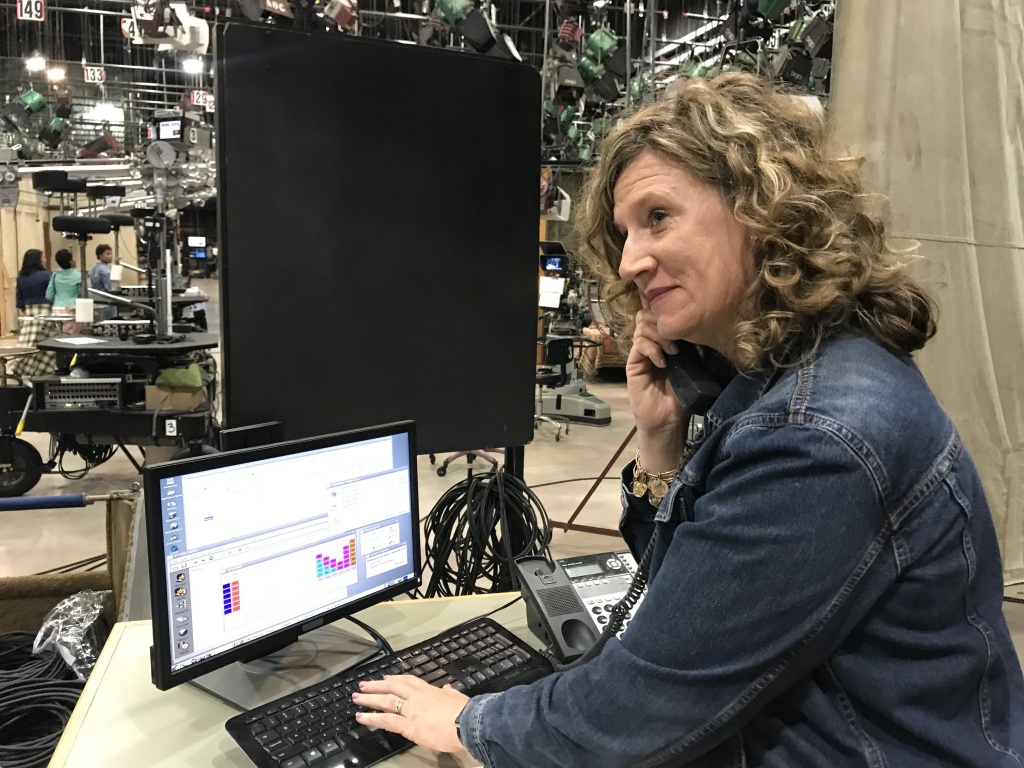 The pens at the nurses' station are glued down. The pens at the nurses stations kept "wandering off", so the crew glued them down. Imagine the laughter that ensured when an actor grabbed a pen tot use in a scene and picked up the whole cup instead!
Those elevators don't work either! Next time you see an actor use the elevator in the hospital, think of the 2 prob guys having to manually move the doors open and shut.  Imagine how many takes that is to make sure they are coordinated!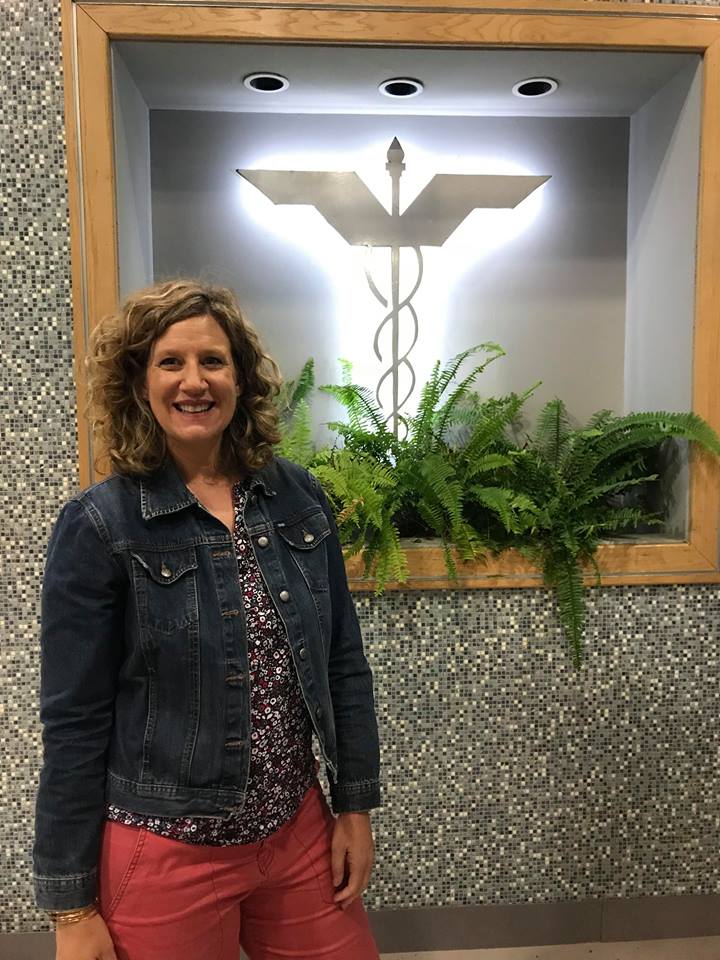 Don't eat the vending machine snacks! Everything – I mean everything – has been on the set for years, so don't eat or drink anything.  In fact, the vending machine doesn't even work.  If they use it in a scene, there is always food in the bottom for the actor to "grab."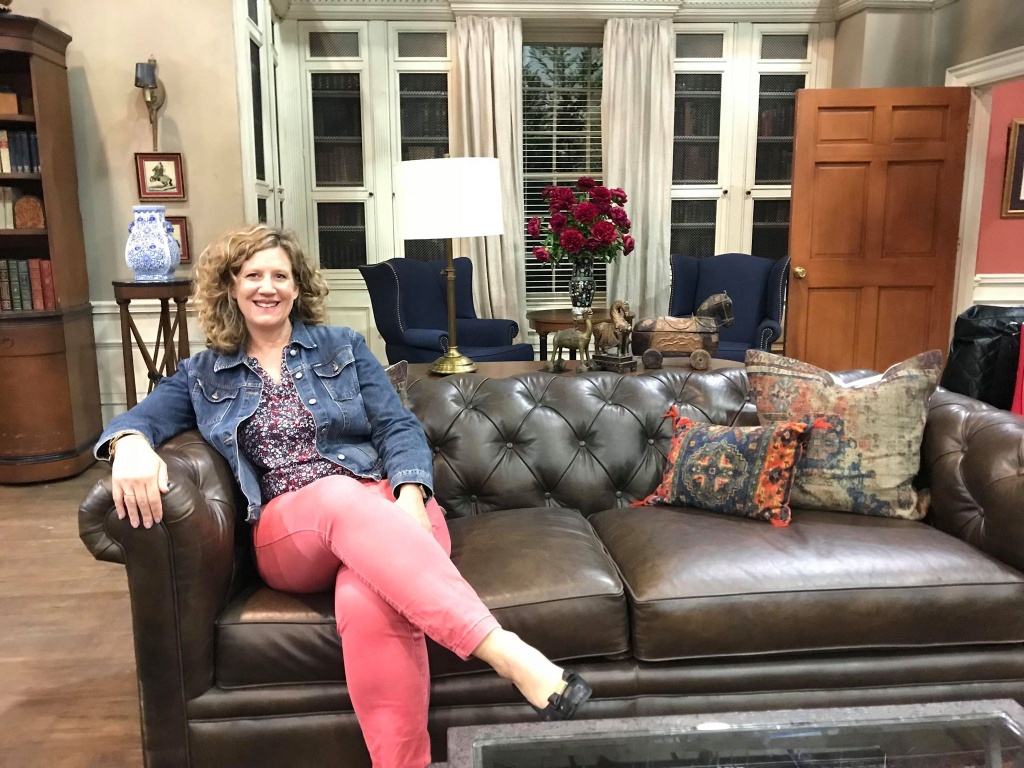 No water in the fountain. If an actor leans over to take a drink of water from the fountain, gurgling water & subtle "slurps" are added in the editing process, because they are not actually drinking water.
And what exactly are they drinking? No, it's not alcohol in that glass – that whiskey is likely tea and that champagne is ginger ale for the bubbles.  Every actor may prefer something a little different in their glasses.
As you can see from the above pictures, we had a little too much fun touring the set of General Hospital, but my favorite photo had to be this one:
Meeting Executive Producer Frank Valentini & Joshua Swickard on the Set of General Hospital
After the tour, we had the opportunity to chat with Executive Producer Frank Valentini, and Joshua Swickard, who plays "Detective Harrison Chase".  We had just gotten a sneak peek at Josh's top-secret performance for the Nurse's Ball and were thrilled to get to meet him as well. Josh just joined the cast in January and is a terrific actor, singer, and dancer and was really great at his performance (make sure you watch it!).
Only 3 weeks into the show, Valentini casually asked him if he could sing and before he knew it, they had him down for the Nurse's Ball – which he said he had a lot of fun filming.  They had to rehearse with professional dancers and even work weekends to get it down.  But you will see, all that work was worth it!
Valentini calls soap operas, "true American drama" and is very proud to be working on a show for that has had a continual storyline for 55 years.  "Veterans like Agnes Nixon (All My Children) created ways to tell stories the change people's lives." he said.
He is most proud of the storylines he has worked on that touch people's lives. They currently have an alzheimer storyline and they are receiving tons of viewer feedback that is heartfelt and touching. "We walk a fine line of information & entertainment.  We are here to entertain but if we can inform and change someone's life, even better." Valentini said.
General Hospital films 248 shows a year, with 6-7 shows filmed each week.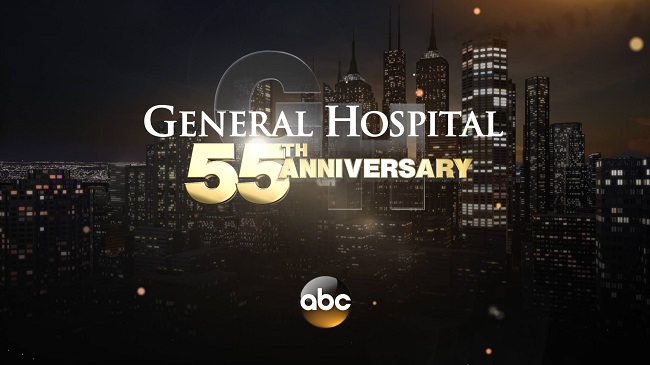 Make sure you watch the upcoming Nurse's Ball May 16-21
As we saw just one little performance from the Nurse's Ball, it was enough to know I wanted to see more! It starts tomorrow, Wednesday, May 16 and airs thru Monday, May 21.  This year's Nurse's Ball is sponsored by Olay.
Founded in 1994 by Port Charles resident Lucy Coe (Lynn Herring), the Nurses Ball is one of fictional Port Charles' most glamorous charity events, dedicated to HIV/AIDS awareness and research. This year, celebrity guest appearances include "The Chew"'s Carla Hall and "The Bachelor"'s Nick Viall. In her debut performance, Hall takes on an infamous role decades in the making; while Viall joins Aurora media maven Nina Clay (Michelle Stafford) on the red carpet, as they welcome viewers into what promises to be a memorable night. From Sam McCall's (Kelly Monaco) stunning arrival to Sonny Corinthos' (Maurice Benard) unwavering support and Jason Morgan's (Steve Burton) tireless search for answers, as well as never-before-seen musical performances and a surprise proposal, the Nurses Ball promises to be this year's can't-miss event.
Don't miss the Nurse's Ball! We had such a fun visit to the set of General Hospital! Tune in to GENERAL HOSPITAL weekdays on ABC (check your local listings) watch it streaming or on the app!
Other Articles from the Solo: A Star Wars Story Event you may enjoy:
I'm Going to the SOLO: A Star Wars Story Red Carpet World Premiere in Los Angeles!
My Experience at the World Premiere of Solo: A Star Wars Story (I Met Mark Hamill!)
7 Secrets from the Set of General Hospital
Star Wars Fans Will Not Be Disappointed – Solo: A Star Wars Story Review 
Alden Ehrenreich Takes on the Pressure of Creating a New Han Solo
Emilia Clarke – The Newest Leading Lady of the Star Wars Universe
Ron Howard Takes on the Star Wars Franchise
Paul Bettany: How Do You Go from Vision to Villain?
Meet the New Chewbacca – Joonas Suotamo
The Newest Droid in the Star Wars Universe: Phoebe Waller-Bridge
Woody Harrelson: A Star Wars Hero or Villain?
Disclaimer: Disney sent me to Los Angeles on an all-expenses paid press trip, in exchange for my coverage of our time on the set of General Hospital. All opinions are my own.