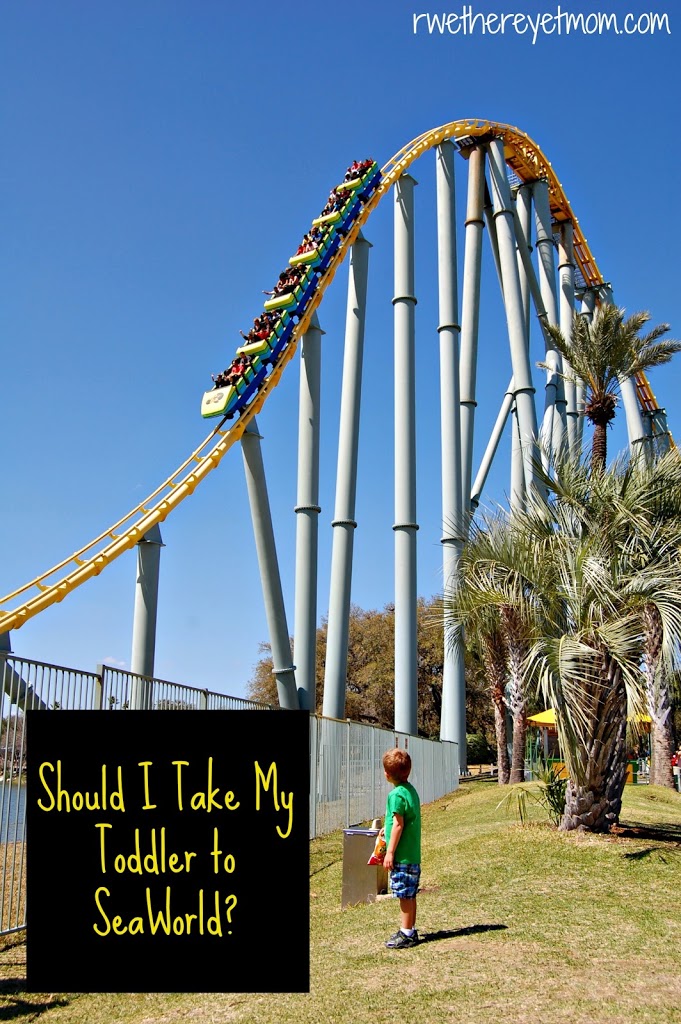 Over the past few years, I have been asked several times, "Should I take my toddler to SeaWorld San Antonio?  Is it worth it?" 
And I answer with an Emphatic YES every time!!
We love SeaWorld and used to go several times over the summers, but when my youngest came along, we stopped going.  We thought it would be too hard with a little one, that he wouldn't get anything from it.
That couldn't have been further from the truth.  He enjoys the parks so much, that I kick myself for waiting so long.
And so now I've made it my mission to make sure that all my friends don't hold back from going because they think their child may be too young to enjoy it.  It's free for children 2 and under, but that the last reason you should take them.
Here's why you SHOULD take your toddler to SeaWorld San Antonio!

Fun Play Areas! Kids of all ages love to run & play in SeaWorld San Antonio's Bay of Play.  From splash pads, to kid-sized rides, to ginormous playscapes…there is so much to do here.  It truly is a pint-size theme park.  If you are coming during the summer months, try to hit this area early on, as most of it received full sun and gets more & more crowded as the day progresses.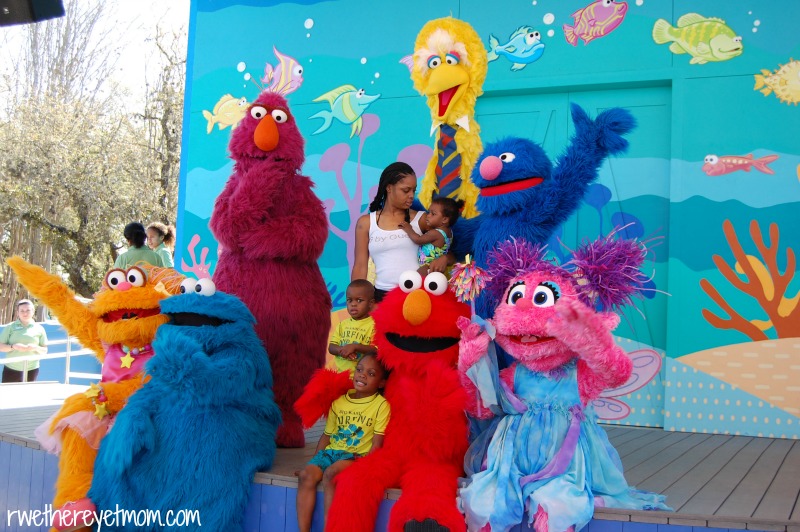 Meet Fun Characters! Bay of Play is also the place to meet these fun Sesame Street characters.  Several time throughout the day, you can meet all of them on stage or one on one in the "Big Bird's 1-2-3 Smile with Me!" area.  Last year, when my little one was 2 and very shy of these characters, Elmo took his time and did his very best to put a smile on his face.
Experience their first theme park ride!
 SeaWorld San Antonio has a terrific selection of rides to go on as a toddler.  Lines are short in the mornings when it's not as hot and little brother gets to experience his first ride in a safe environment.  Our guy laughed and giggled at the butterflies in his stomach – precious memories to be made!
Experience the Animals Up Close!
My little man just loved seeing the penguins, dolphins, sharks, and more up close and personal last summer – so much so that it was the first thing he asked to see this spring when he went. Children are fascinated with these sea animals, especially when they don't live that close to water, and SeaWorld San Antonio has several different ways to experience and learn about them.
Watch the shows! I didn't think my toddler would sit through one of the animal shows at SeaWorld San Antonio but he was fascinated.  He loved watching the whales leap out of the water at the One Ocean show, the dolphins gracefully fly through the air in Azul, and laughed along with the seal and walrus in the Cannary Row Caper.  Don't worry about keeping them entertained while you wait for the show to begin – they have terrific pre-show entertainment!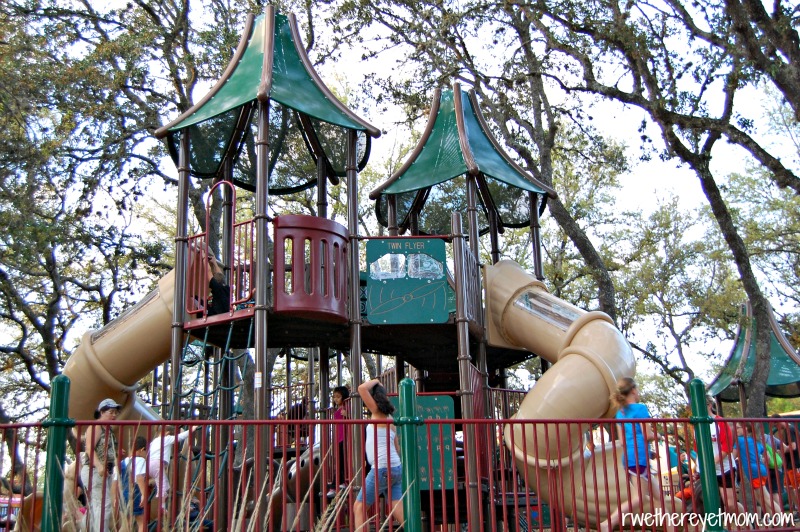 Take a break in the shade!  If you have bigger kids (or adults) that want to experience some of the bigger rides, there is a great playground under a grove of trees that is the perfect spot to let your little one run around.  Lots of benches to sit for a moment and cool off with a cold drink.
Fun Food for Little Ones!  SeaWorld caters to our little eaters with fun presentations like the one above.  They also offer special snacks that we only get here – shamu-shaped ice creams or lemon icees are our favorites.  For a special treat, you can book a meal with Shamu or Breakfast with Sesame Street.
Create a memory.
Out of all the fun we had that day with our toddler, the thing that I enjoyed the most was the family time we experienced. We turned our phones off and played with our children. We created fun memories together – thanks to all the fun experiences SeaWorld San Antonio provides.
I hope I have convinced you to take your toddler to SeaWorld San Antonio.
Other Fun Articles on SeaWorld San Antonio:
10 Fun Ways to Get Wet at SeaWorld San Antonio
SeaWorld San Antonio's Aquatica
SeaWorld San Antonio – Know Before You Go!
SeaWorld San Antonio – The Animals!
SeaWorld San Antonio – The Rides!
SeaWorld San Antonio – For Kids!
My family and I were invited to visit the parks and were provided our entry as a 2013 SeaWorld Wildside Blogger.  I was not financially compensated for this post.  All opinions of SeaWorld  San Antonio are strictly my own based on my experience.