I discovered a new Christmas tradition that our family is going to love this year.  The Giving Manger teaches us to focus on giving to others rather than look at Christmas as a time for "what am I getting?"  Take a look at The Giving Manger.  I am sure you will fall in love with it as much as I have.
As my children get older (they are now 15, 14, & 7), what used to amaze and delight them at Christmas time become less and less.  I put a lot of effort each year into creating an elaborate advent calendar, with a Holiday event that we would do each day as a family.  As the years have gone by, the kids have lost interest in the excitement of opening the calendar drawers each morning.
We have a mischievous Elf named George, but frankly, he has gotten tired in his old age.  He's already 5 years old y'all!  And gone are the days of North Pole Express train rides, Christmas parades, and even visits out to the Christmas Tree Farm.
Struggling to find ways to bring us together as a family, the timing couldn't have been better to have been approached by the sweet family that created The Giving Manger.
The Giving Manger
The Giving Manger is a fun and interactive way to teach your children about giving over the holiday season.  The Giving Manger is a box set that comes with a book, a wooden manger, a bundle of straw, and a Baby Jesus.  The story teaches about the importance of giving to others in acts of service.  Each time a family member performs an act of service for another, they get to add a piece of straw to the manger.  The idea is to have a manger full of straw – representing all the different acts of service you performed – to lay the Baby Jesus in on Christmas morning.
I was so excited to learn about The Giving Manger and really can see how this can teach children how even small acts of service – walking the dog, picking up your room, getting the mail for your neighbor, baking cookies for your teacher – can have such big rewards.  I am so excited to try this with my family this year.
The Giving Manger came wrapped so beautifully and the products are made so very well.  I can definitely see how they will last for years to come. The illustrations in the book are so beautiful.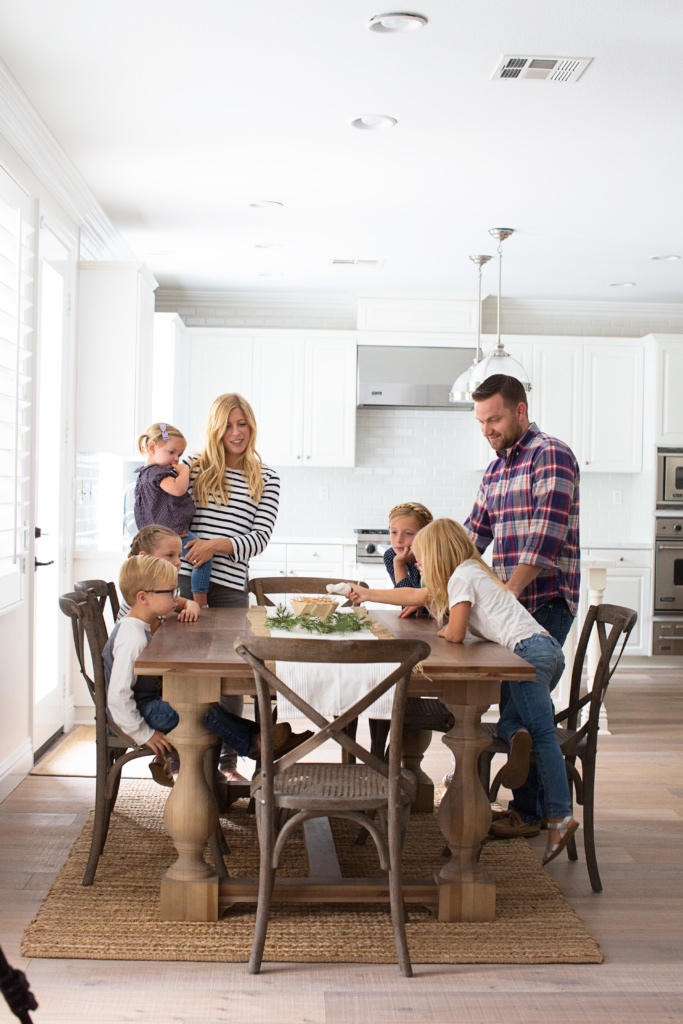 I am excited to be starting a tradition with my family that is so much more than hiding a silly elf.  I love that we will be focused on ways we can bring kindness & joy to others.  I can't wait to start brainstorming various acts of service with my kids. Learn how you an get your own Giving Manger.
Disclosure: My family & I were invited to try The Giving Manger this holiday season.  I loved the idea and craftsmanship so much, I decided to write about it. I was not compensated for this article.