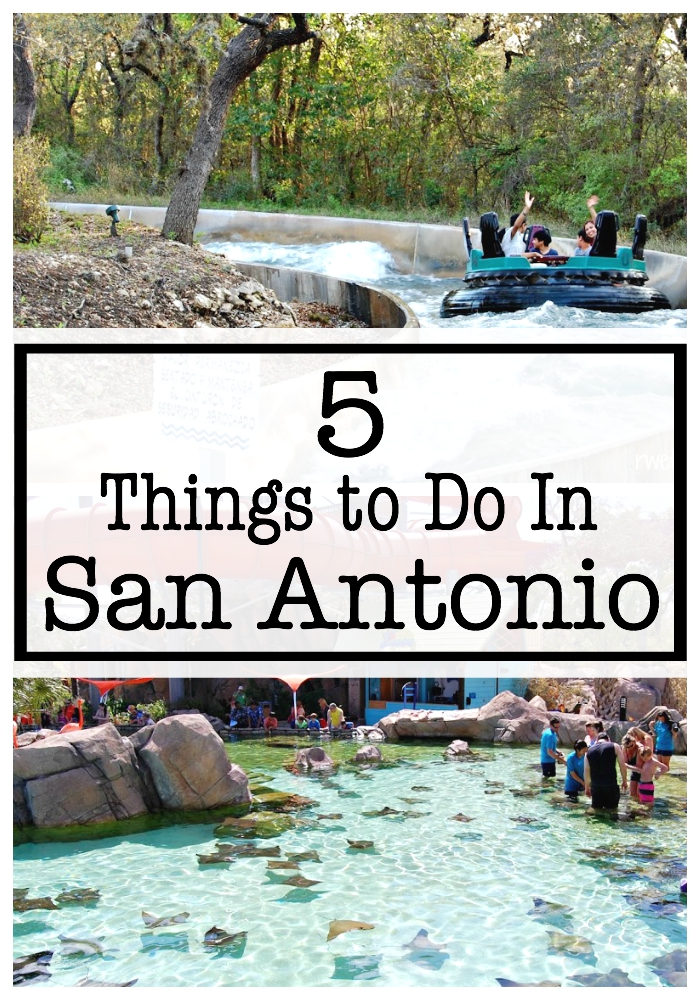 When it comes to choosing
things to do
in
San Antonio
with
kids
, the possibilities are endless.  There really are a lot of fun choices.  That's why I thought it would be fun to ask my
children
, from their perspective, what they liked
best to do
in
San Antonio
.
I asked my 12 and 10 year old their favorites and why, and this is what they said:
1. SeaWorld San Antonio & Aquatica – This theme park tends to top everyone's lists as one of the most fun things to do in San Antonio and it is easy to see why.  SeaWorld has amazing shows, fun rides, and tons of animal interactions.  This is our first year with season passes and every time we go, I find something new to love.  SeaWorld San Antonio is also home to Aquatica, a really fun water park.  I also have a 4 year old and I encourage everyone to take their young ones to SeaWorld – he loves it there.
2. The Alamo – Yes, all visitors to San Antonio are told to go to the Alamo.  And yes, there is so much more to San Antonio than the Alamo.  But my kids really enjoyed seeing it.  We saw it after they both took Texas history, so it meant much more to them than just a cool looking building in downtown San Antonio.  Try to walk around with a docent and you will learn a lot more.  Or if you have time, take in "Alamo: The Price of Freedom" at the RiverCenter Mall's IMAX Theatre if you can – it is a great movie that really explains the history of it well.  I have probably seen it over 5 times and still enjoy it.
3. Tower of Americas – Built in 1968 for the World's Fair, this tall tower is a fun spot to see all of San Antonio.  My kids really enjoyed zooming up to the top and walking all around to see as far as they could see.  It also has a fun 4D movie to watch as well as this amazing wooden playscape down below it.
4. Morgan's Wonderland – We spent all day at this fun theme park made for children of all abilities.  Not only are there fun rides, but the most fantastic playscapes, indoor hands-on exhibits, and fishing.  Yes, fishing – my big guy was thrilled – he fished all morning and my little guy played on the multiple playgrounds and swings.
5. San Antonio Riverwalk – Another famous spot in San Antonio, my kids really enjoyed cruising down the San Antonio River.  The tour guides are funny and knowledgeable.  It's a great way to learn more about San Antonio and pick the best place to eat dinner along the Riverwalk!
For more fun things to do in San Antonio, click here.
Other Top 5 Things to Do Lists in Great Texas Cities: