Are you staying in Austin for Spring Break? Or maybe visiting our wonderful city in the Hill Country for a few days?  If you need a few ideas of something fun to do, here is your Ultimate Guide to Spring Break in Austin, Texas.
"I feel so lazy! I have nothing planned for Spring Break!"
I can't tell you how many times I have heard statements like this over the past few weeks.  Heck, I hear it every year around Spring Break time.  Well, friends, there are SO many fun things to do in the Central Texas area, that it is very easy for me to build out 5 days to fill with Spring Break ideas.  So, in an effort to help all my friends out there who need a little inspiration, here is my Ultimate Guide to Spring Break in Austin.
Ultimate Guide to Spring Break in Austin
Spring Break in Austin: Day 1 – Waco
Let's head north on the first day of Spring Break. If you haven't been to Magnolia Market at the Silos yet, here's your chance!  Plan a day that satisfies both Mom and kids:
Cameron Park Zoo – Spend a cool morning at this fun, shaded zoo – a favorite in Central Texas!
Magnolia Market at the Silos
Mayborn Museum – This is a fun children's museum wth fun Discovery rooms – including a bubble room!
Dr Pepper Museum – Learn the history & get a taste of the original Dr Pepper.
Heath Camp – Grab a good old-fashioned burger & milkshake from this Waco staple.
Magnolia Market at the Silos – Of course a trip to Waco is not complete without a stop here.
Spring Break in Austin: Day 2 – Austin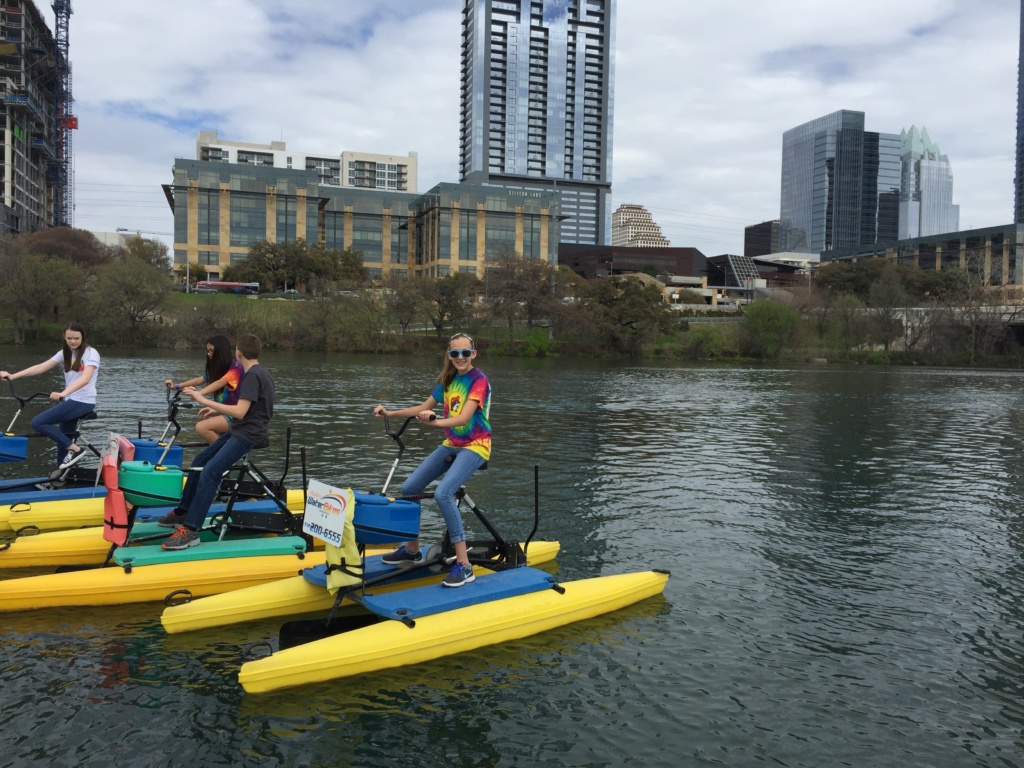 Let's be honest, there is a TON of things to do in Austin over Spring Break, so let's categorize this list a bit by age, shall we?
Preschool/Young Elementary
The Thinkery – Let the kids have some fun at one of the best museums for kids in Austin.
Pioneer Farms – Discover a little Texas history in a fun, hands-on way.  I bet you will be surprised at this fun farm that sits here in Austin!
Zilker Park – Take a train ride on the Zilker Zephyr, Fly a kite, and go dig in the Dino Pit – so much fun to do here!
Rodeo Austin – Give your little ones a taste of the cowboy life with a day at Rodeo Austin.  The petting zoo, KidsTown, and Swifty Swine Pig races are so fun!
Elementary/Pre-Teen
Mt. Bonnell– Climb to the highest point in Austin and view the city from 360-degrees!
Cathedral of Junk – I know you have been saying for years that you wanted to check out this Austin treasure, so now it's your chance!
Austin Water Bikes – Something new and fun to try with kids, tool around Town Lake on a water bike!
Rodeo Austin – Grab your kids unlimited wristbands and enjoy an afternoon of fun carnival rides and fair food.  Maybe you can convince them to go to the Rodeo too – there are some pretty hip concerts!
Teens
Spring Break in Austin: Day 3 – Hill Country

We love to get outdoors in the Spring time and there are lots of fun things to do in the Hill Country to enjoy some time in the sun!
Outdoor Fun
History/Museums
Hill Country Science Mill – One of the newest STEM museum in Johnson City, it's great for all ages (here's our review with younger kids).
LBJ Ranch – Learn a little history while getting outside, this free National Monument offers historical buildings, a working ranch and the actual Texas White House (a small fee to go inside).
Sauer-Beckmann Farm – My kids loved this docent-led working farm that sits right next door to the LBJ Ranch.
National Museum of the Pacific War– This is a cool museum for any boys who would like to "walk inside" a submarine or see an actual WWII reenactment.
Bluebonnet Cafe – Since you're out here, you have to stop of Pie Happy Hour!
Spring Break in Austin: Day 4 – Just Outside of Austin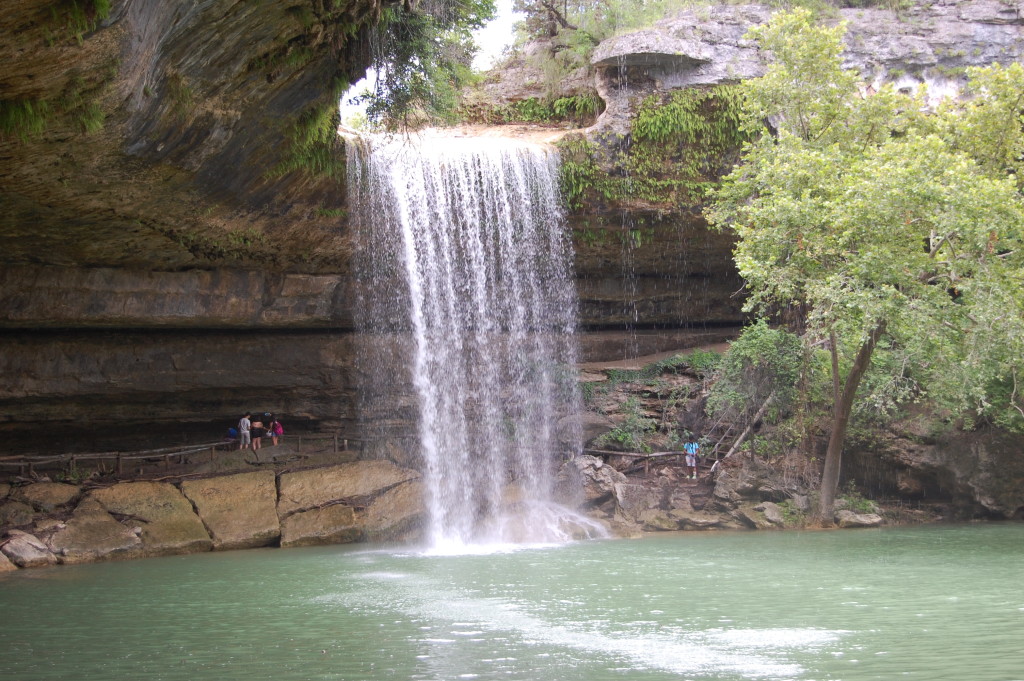 There are lots of fun activities just outside of Austin – less than 30 minutes.  Some of these places are so green and lush and different, you wouldn't believe you were in Central Texas.
Zip Lost Pines – We just tried this new zip line adventure over McKinny Roughs Nature Preserve this last week and LOVED it!
Hamilton Pool Preserve – If you haven't yet seen this beautiful grotto and waterfall, put this on your list.  Make sure to book a reservation online before you go!
Krause Springs – Another gorgeous, lush park to hike and even take a dip in the natural springs (might be a bit chilly!).
The Dinosaur Park – This unique park takes you on a nature walk discovering life-sized dinosaurs! Very cool.
Salt Lick BBQ – Head to the place that does BBQ great in the Texas Hill Country.
Cypress Valley Canopy Tour – Another fun zip line tour to take the kids on!
Spring Break in Austin: Day 5 – New Braunfles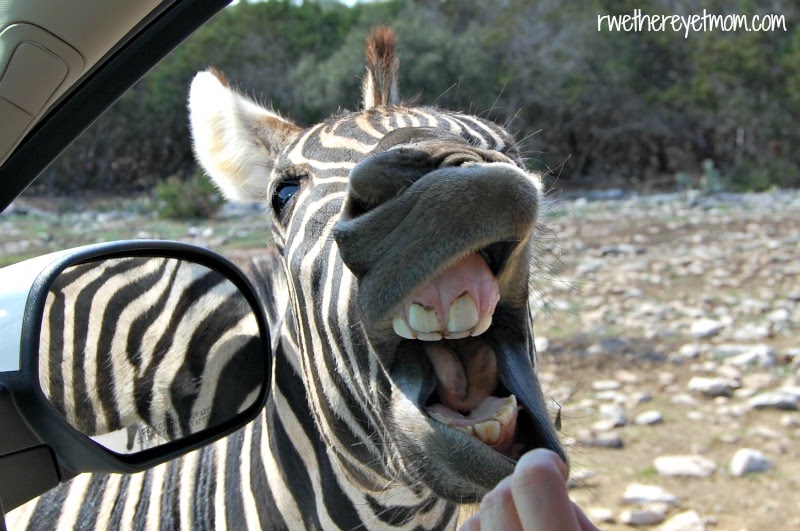 Take a day to discover some fun just south of Austin.  We think New Braunfles is a charming town with great food and fun things for kids to do!
So here you go friends, have a great Spring Break! Where will you visit?