The Holiday Season is upon us! And here is your guide to where you can find live Christmas Trees in Austin, Texas – from Christmas Tree farms to Christmas Tree lots!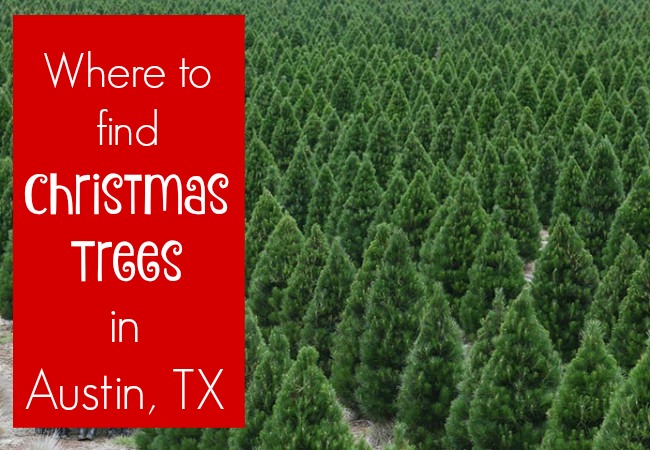 For all of you who like to put up a traditional, live Christmas Tree for the Holidays, we have found all the Tree Farms & Christmas Tree lots in the Austin & Central Texas Area!
Christmas Trees in Austin, TX
---
Christmas Trees in Austin:
Christmas Tree Farms
---
Elgin Christmas Tree Farm
120 Nature's Way Elgin, TX
Monday -Thursday: 10:00 am-2:00 pm
Friday & Saturday: 10:00 am – 5:30 pm
Sunday – Church on the farm 11am – sales begin after church 12:00 pm – 5:30 pm
Plan for a full day as the Elgin Tree Farm offers much more than the ability to cut your own tree. A scenic hayride, animals, Christmas Cottage for shopping, crazy maze and more!
---
Evergreen Tree Farm
242 Monkey Road Elgin, TX
Monday – Friday: 12:00 pm – dark
Saturday: 10:00 am – dark
Sunday: 12:00 pm – dark
Offering choose & cut your own Christmas trees as well as pre-cut trees, wreaths, and garland. Additionally, there is a nature trail, animals, and a gift shop. On weekends, relax by the fire pit while roasting marshmallows.
---
Christmas Trees in Austin: Christmas Tree Lots
---
Austin Optimist Club
San Gabriel & North Lamar (2813 San Gabriel)
1pm-9pm (Mon-Fri)
9am – 9pm (Sat & Sun)
Selling 5 different kinds of Christmas Trees, Garland, and Wreaths, all profits from this lot goes to youth charities in Austin.
---
McIntire's Garden Center – Georgetown
303 Leander Rd, Georgetown, TX
8:00 am – 6:00 pm (Mon-Sat)
11:00 am – 5:00 pm (Sun)
A variety of fresh-cut Christmas Trees, wreaths, poinsettias, and more. You can also find flocked Christmas Trees here as well.
---
Round Rock Gardens
901 Sam Bass Rd Round Rock, TX
9:00 am -7:00 pm (Mon-Thurs)
8:00 am – 8:00 pm (Fri & Sat)
10:00 am – 6:00 pm (Sun)
Round Rock Gardens has fresh cut Christmas Trees, wreaths, poinsettias, and garland. You can also get your Christmas tree flocked here as well.
---
Round Rock Sertoma Christmas Tree Sale
I35 & 620 at Wells Fargo Bank, Round Rock
Saturdays 9 AM – 8 PM
Sundays 11 AM – 8 PM
Weekdays 5 PM – 8 PM
A wide variety of fresh, beautiful trees sizes up to 10ft tall.
---
Papa Noel
Six Austin Locations:
– Lakeline Blvd & Lake Creek Pkwy (512-784-9732)
– 7806 North Loop 360 (512-538-9677)
– 1905 South Loop 360 (512-789-8213)
– Oakhill, South Austin (512-784-1956)
– Bee Cave & Lakeway (512-789-6329)
– Mopac & 2222 (512-897-2122)
Handcrafted fraser & noble fir trees from North Carolina, these trees are guaranteed to stay fresh the entire season, or you can exchange it for another.
---
Looking for a unique Holiday Gift? Take a look at the Pogo Pass & use our unique code to get $10 off: RWETHEREYETMOM
Are you new to R We There Yet Mom?
Welcome! We are a website dedicated to having fun and making memories in Central Texas and beyond! We love to travel and give you inspiration to take trips with your family as well.
But we know we can't always be traveling (or maybe we can??), so while we are at home, we have lots of fun activities for you to try in the Central Texas area.
Are you home for the Holidays? Check out all these fun events we have found happening over the next few months in the Austin area!
And don't miss these 28 Holiday Events happening in Austin this season!
And we love our BIG LIST of Things to Do in Austin!! Try to check off some of these over the Holiday season as well!
And don't miss any of the spectacular Holiday Light Displays that you can find in the Austin area this season! We have a comprehensive list to help you find them all!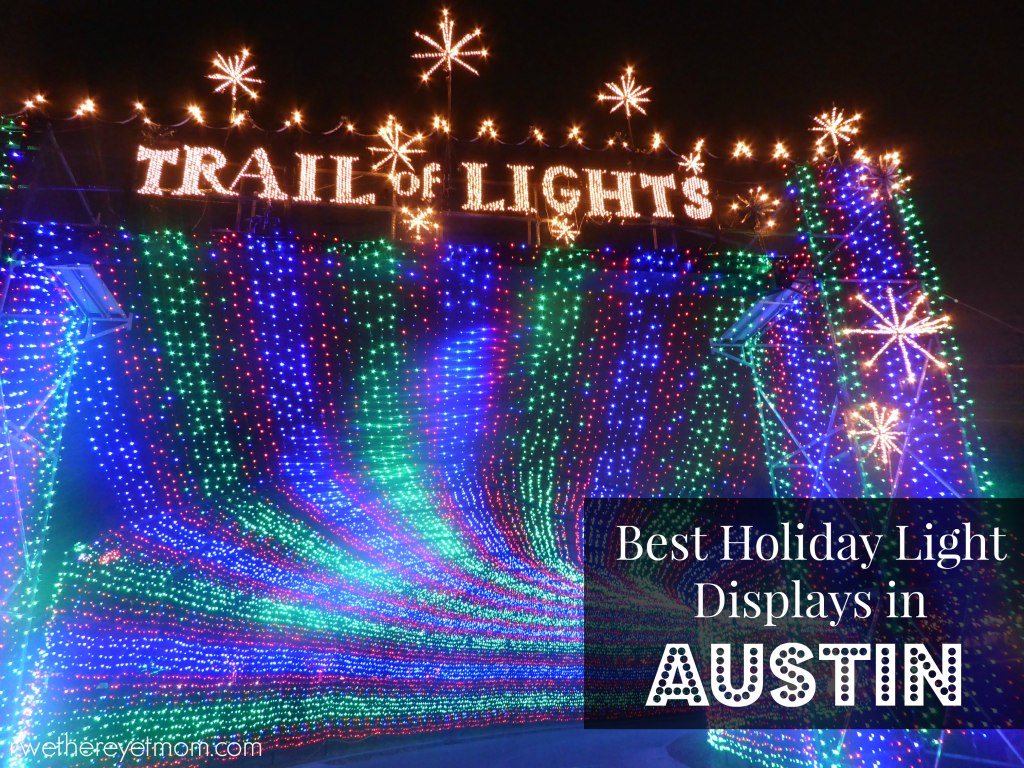 Best Holiday Light Displays in Austin ,Texas

Don't miss these great articles on more Holiday Fun in Austin!
28 Holiday Events in Austin
10 Things You Must See at Austin's Trail of Lights this Year
5 Tips for Austin's Trail of Lights
Holiday Light Displays in Austin
Where to Find A LIVE Christmas Tree in Austin
Zilker Holiday Tree
Where to Find Santa Claus in Austin